Almost all professions have a few misconceptions about them that do the rounds. Interior Design is no exception, and ID professionals often have to face a certain amount of prejudice and judgment. Made worse by the internet and social media, anybody with access to a Pinterest account and an eye for detail has been led to believe that's all it takes to be an interior designer.
Interior Design is both an art and a science, one that requires years of study, practice, and experience to master. The sense of comfort you feel at a lounge, the feeling of energy at your office, the vibes at a bar, or the positive feeling of wellness at your private villa – these are experiences that are made possible through hours of effort and a painstaking interior design process.
We've decided to clear the air, and educate the general public, of some common misconceptions about Interior Design and the professionals who embody this industry.
Myth 1: Interior Designs are Decorators & Stylists
"Easily interchangeable, but often mistaken to be one and the same", says Yullianna Porter, Associate Director at AAID. To become an interior designer takes years of formal study and practice, while interior decoration can be self-taught and does not require formal accreditation. According to the NCIDQ (National Council for Interior Design Qualification), Interior design is the art and science of understanding people's behavior to create functional spaces within a building. The decoration is the furnishing or adorning of a space with fashionable or beautiful things. In short, interior designers may decorate, but decorators do not design. 
Myth 2: Interior Design requires no Technical Knowledge
Far from it. An interior designer plays a key role in the development of the interior architecture of a space. This requires a cross-functional understanding of the various elements in a building, needed to liaise with architects and the MEP (Mechanical, Electrical, Plumbing) team to understand the structural elements that would impact the design of the space. Once the structural designs are signed off, do they move on to furniture, fixtures, fabrics and other finishing touches. 
Myth 3: Interior Designers push their own vision and not the clients
This isn't one the design community takes lightly. It's the primary function of an interior design to carefully listen to, study, and understand a client's tastes and requirements. The effort and patience it takes to convert into reality – space that captures the client's or a company's personality and culture.
Designers start with a goal of what we the clients wants the space to achieve and then every element that gets put in after that has been thought through to make sure that it works functionally. Clients may have an idea of what they like or dislike, but they have no clear picture of what those. "We are designers, the scale of the object/project does not matter, our creativity has no borders.", says Maja Kozel of Maja Kozel Design, while she explains to us how Interior Designs facilitate the progression of the client's vision from an idea to concept to reality. 
Myth 4: All Interior Designers have phenomenally stunning homes
Paula Fay Evans of GAJ, says a common misconception people have is how they perceive a designer's home to be. The reality, however, is that design is such a demanding profession that leaves little time for one to plan and design. With so much energy that goes into client meetings, design, and submissions, the furthest thing one would want to do is to get back home, and repeat the same process! And we all know that good design doesn't just happen on a lazy afternoon. 
Myth 5: Sustainability is just another buzzword
The A+D community is fully aware of the environmental impact of each decision they make during the construction and development of a building or space. "Sustainability is important for a reason. Whether the project is LEED or not, we need to think about the elements being put in the design and whether they are less harmful to the planet or not, and better for the wellbeing of your staff.", says Laila Al-Yousuf, Senior Interior Designer at Perkins+Will.  An increasing number of both designers and client are looking into the quality of the products that go into space, and whether their production or operation harm the environment or the wellbeing of the people in the space.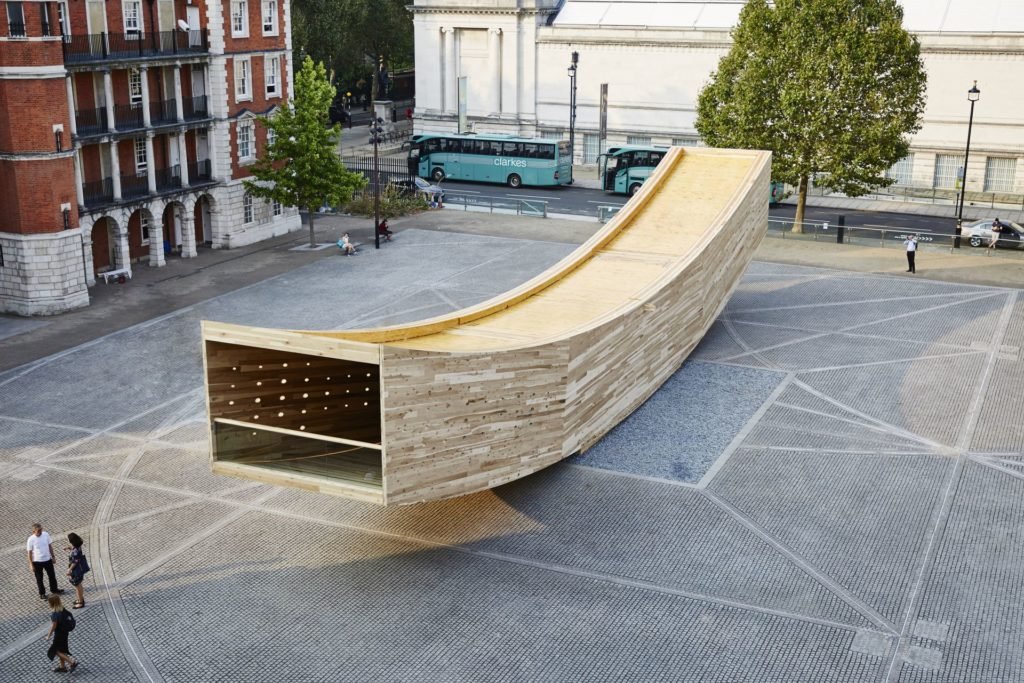 ---