From being inspired by nature to giving back to it, at Wilsonart saving the planet is a top priority. We take a closer look at the brand, behind the scenes, to understand how they inculcate sustainability in their practise and what makes them triumphant in this endeavor….
---

Surfaces make up the essence of interiors – from furniture to cladding, they are pivotal to good design. Wilsonart, a leading manufacturer of nature-inspired engineered surfaces, believes that surfaces blend a palette of textures, colors, and materials to create inviting spaces. But what's even more notable about this brand is their commitment to sustainability, while being technologically-advanced. 
"At Wilsonart, we create products that make indoor environments highly pleasing and functional, while never forgetting that our design and manufacturing decisions have an impact on the natural environment as well — and we strive for that impact to be positive. Wilsonart® surfaces are engineered for living, for craftsmanship and for performance that stands up to everyday life", says Bhathiya Karunaratne, Regional Head Middle East.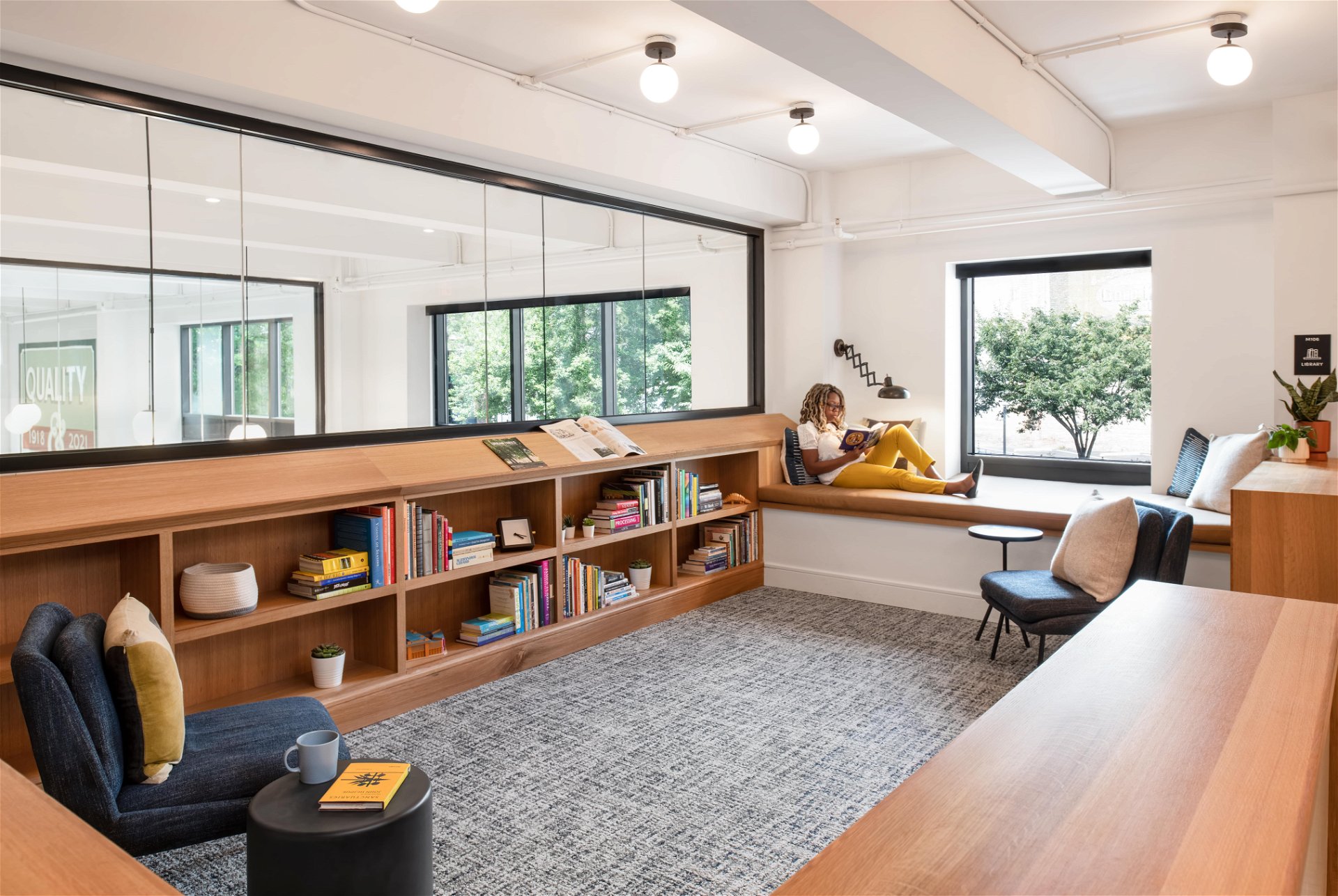 To understand these claims better, we took a peek at the brand's working and came up with key factors that contribute to Wilsonart's ethos….
Attaining Sustainability with the assistance of Technology
Technology is omnipresent at Wilsonart, and is also crucial to them in achieving sustainability. "From using advanced technology to create designs that closely mimic patterns and palettes found in nature to the equipment we select for our manufacturing facilities, technology helps make sustainability possible", says Bhathiya.
As a result, the power of engineering technology is not only reflected in the aesthetic and functional quality of Wilsonart products, but also in its longevity. Inspired by nature's charm, but also possessing the rigor to safeguard that beauty, these products maximize possibilities to minimize waste. 
Some of Wilsonart's recent sustainability accomplishments include:  
Recycled content

– Incorporated 23% post-consumer recycled content (PCRC) on average into HPL (High Pressure Laminate) products, more than twice that of other leading laminate brands.  

Renewable Energy

– 35% of electricity purchased from the grid at Wilsonart's Texas manufacturing facility is Green-e® certified renewable, while its North Carolina facility has generated its own renewable energy since 2015. In 2021, Wilsonart's solar panel field produced 996,950 kWh to help offset electricity purchased to run the manufacturing facility.  

Embodied Carbon Research

– Wilsonart's analysis of HPL vs. other popular surfaces showed it has 58% less embodied carbon than granite. Additionally, its new Environmental Product Declaration for HPL showed the product results in almost half the embodied energy compared to accepted HPL industry standards. 

Water Quality and Wastewater

– Wilsonart's manufacturing processes and products are not water-intensive, requiring only 0.14 gallons of water per square foot of production. 

Declare Label –

In 2022, 15 Wilsonart® HPL and Compact Laminate products became the first in the laminate industry to receive Declare labels from the International Living Future Institute (ILFI). Declare screens product ingredients against the Living Building Challenge (LBC) Red List, which inventories materials, chemicals, and elements known to pose serious risks to human health and the greater ecosystem. Wilsonart's HPL and Compact Laminates are LBC "Red List Approved," meaning they disclose a minimum of 99% of ingredients present in the final product and meet LBC Red List Imperative requirements through one or more approved exceptions.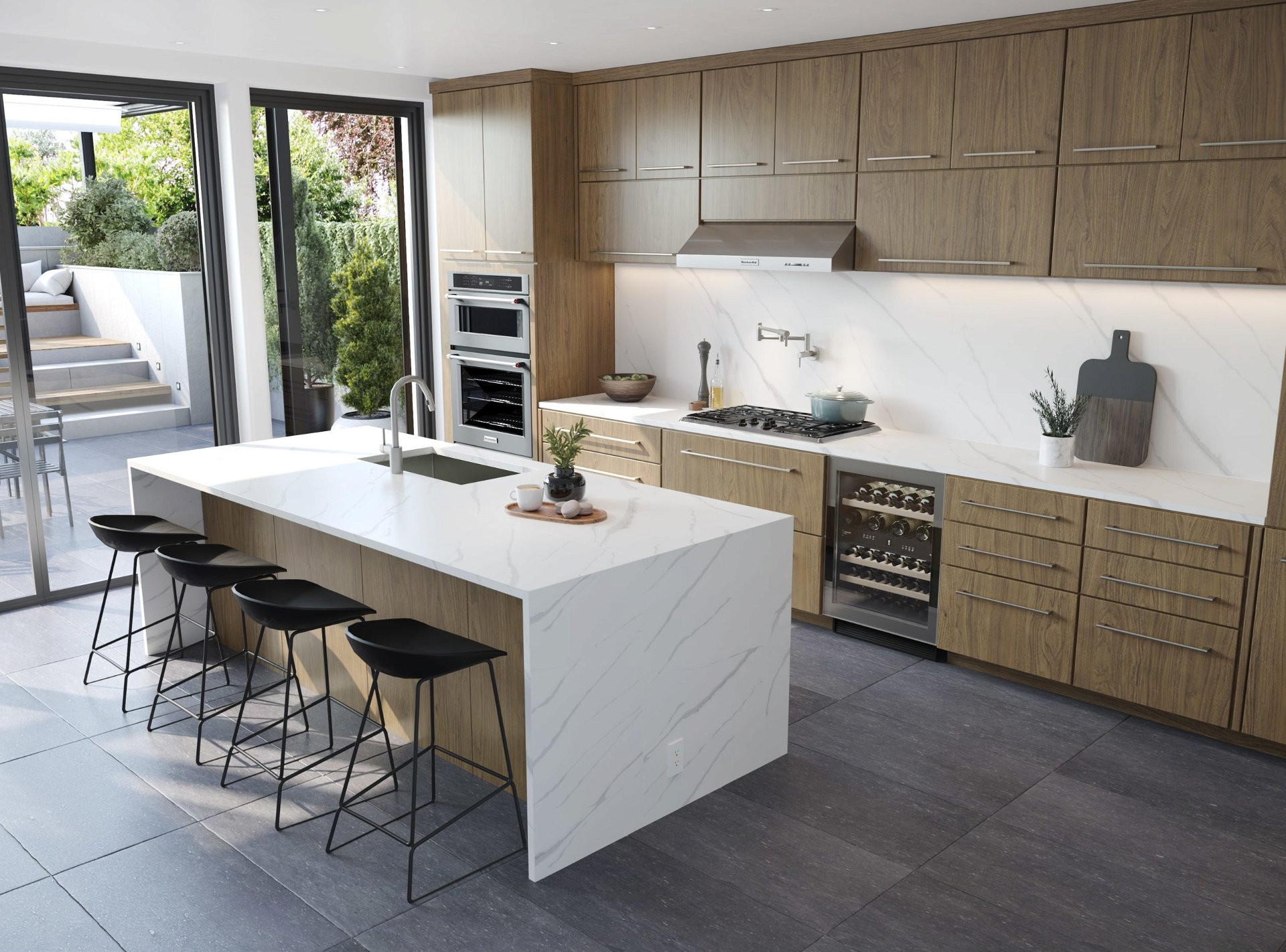 "When lighting, motors, ventilation systems, or other equipment in our facilities need to be replaced, we choose to do so with high-efficiency models that help reduce our energy consumption. In our Temple, Texas facility which contains air pollution control devices to keep manufacturing emissions safely below federal and state permit standards. In 2001, we initiated the permitting and construction process for a new regenerative thermal oxidizer (TRO) to improve response to VOCs. The new equipment captures and destroys up to 98% of VOC fumes (measured as Destruction Removal Efficiency (DRE) from active manufacturing and storage areas", adds Bhathiya.
Longevity that outperforms traditional granite, marble, wood and tile surfaces
Wilsonart Surfaces target key factors such as ease of cleanliness, hassle-free maintenance, and dependable durability. Case in point is the Wilsonart® Solid Surface Collection, a range of 11 surfaces that echoes the look of naturally occurring marble such as quartz and stone. It is a non-porous and non-flammable range that does not fade or easily stain. Resistant to the growth of mold, mildew and bacteria and repairable and cleanable with just soap and water, it can be used in wet areas such as kitchens, baths, laundry rooms, and more.

Delivering quality, variety and durability all at once
The new Wilsonart® HPL Commercial Collection flaunts an extensive color range of 27 shades – all the way from moody browns and grays to nostalgic pops of bright color. The highlight of the collection is the Aligned Walnut – Wilsonart® HD® Premium Finish, a matte wood texture, with shockingly-similar grains of the classic wood – natural walnut. Even the finish comes in four colours – Raleigh, Cumberland, Hartley and Solano!
Other equally-realistic matte finishes in the Wilsonart® HPL Commercial Collection include Timbergrain, a natural veneer look-alike and Fieldstone, a finish less reflective than other stone surfaces, with impressive veining details.  
"The collection incorporates AEON™ Enhanced Scratch & Scruff-Resistant Performance Technology. The advantage of AEON™ is that it dramatically outperforms traditional laminate on wear resistance, as well as scratch, scuff, and mar resistance and is more durable than competitive laminates by a factor of 3-5 times with similar finishes — meaning the surface keeps its good looks and performs longer", informs Bhathiya.

Setting goals for a Sustainable Future now
Behind Wilsonart's success is their operational, product and supply chain. Setting goals for the year deepen the company's commitment to responsible manufacturing practices. Here is what they expect to achieve in the foreseeable future:
Achieve 1.0 Total Recordable Incident Rate (TRIR) 

Increase the amount of manufacturing waste recycled by 5% year-over-year 

Decrease the amount of manufacturing waste sent to landfill by 5% year-over-year 

Advance four key United Nations (UN) Sustainable Development Goals (SDGs), including SDG 3, 11, 12, and 13 

Set GHG goals by the end of 2022 
As a result of all these factors – in the Middle East, Wilsonart product categories are regularly specified and approved on LEED projects and their products are associated with high profile regional projects and roll outs.
The Wilsonart Middle East team has an active local presence across design stages and throughout the construction stages to help maintain the design intent, performance requirements and importantly commercial support. The team works with local partners, based on the product group, to ensure technical assistance, timely availability, and price support.