Boss Design Unveils Ola Tub: A Stylish New Addition to the Ola Family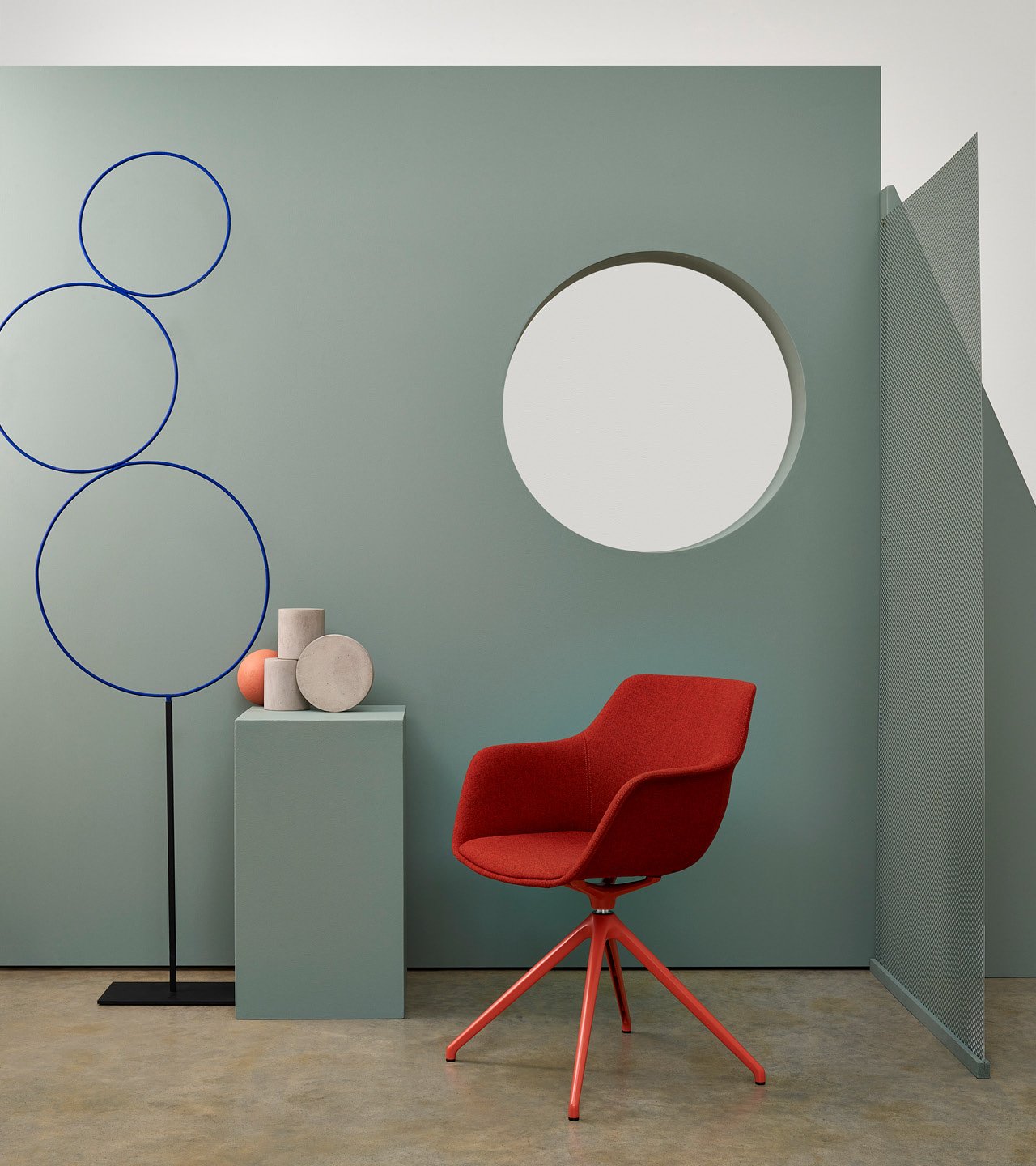 Introducing the Ola tub chair, created in collaboration with the leading German furniture designer Wolfgang CR Mezger. Evolving the original Ola monoshell chair, Ola Tub brings an extra level comfort, support and security to a line of seating already known for its elegant contours light form and outstanding versatility.
Complementing its parent product range, this sumptuous new evolution in the Ola family offers a pletheroa of new possibilities for informal cafe and breakout seating, or in meeting and boardroom settings. Its enticing, unfussy form means it lives easily in both worlds.
"We designed the Ola shell together, and it worked. Then we added a variety of frames, and it worked. We added fabrics and upholstery, and it worked. With Ola Tub we've added arms and it works! Ola Tub has been realised as a very successful piece of furniture."

Wolfgang CR Mezger
HONED TO PERFECTION 
With the original Ola seating conform as a starting point, Wolfgang and the Boss Design team concentrated on maintaining its iconic lines and subtle elegance as they sculpted sides and arms. Various protypes were tested and iterated upon, arriving at single shell form that is slightly thicker beneath the seat with sides ascending to culminate in graceful gullwing arms. Ola Tub's final form is lithe and gentle, physically resilient and enticingly comfortable to sit in – the arms, sides, set and back providing a reassuring sense of stability. 
"We put comfort first. Even from the very first prototypes, we've never deviated from that. Our design process has been all about fine-tuning the details that wrap around the comfort offered by Ola, and now by Ola Tub."

Mark Barrell, Design Director
FLEXIBLE AND DURABLE 
Like the existing Ola range, Ola Tub is available as a minimal polypropylene shell, with a cushioned seat, or with a fully upholstered, plush interior. Tubular leg, sled, wooden leg, four-star fixed, four-star castor and five-star castor bases can all be specified, as can a writing tablet. Six colour options are offered in the basic spec, along with multiple fabric and finish choices. Through highly modularised design, Boss has made it possible for customers to reupholster Ola Tub in future, changing colours and fabrics as well as updating the base. This will extend the working life of the chair and ultimately lower its environmental impact. 
---
About Boss Design 
Founded in 1983 by Brian Murray, today Boss Design manufactures in eight countries across five continents. Boss Design's original mission to transform spaces in the workplace, education, hospitality, retail and leisure from the ordinary to the extraordinary continues to guide the company alongside a steadfast commitment to sustainability and the environment. 

About Wolfgang CR Mezger 
Emerging from a background in typography, Wolfgang CR Mezger became one of Europe's foremost commercial furniture designers. Known for his meticulous attention to detail, a focus on comfort and a desire to create poetic forms, he has been designing successful products for over four decades.