Dubai Science Park and Kart Group Celebrate Frontline Heroes with Unique Art Installation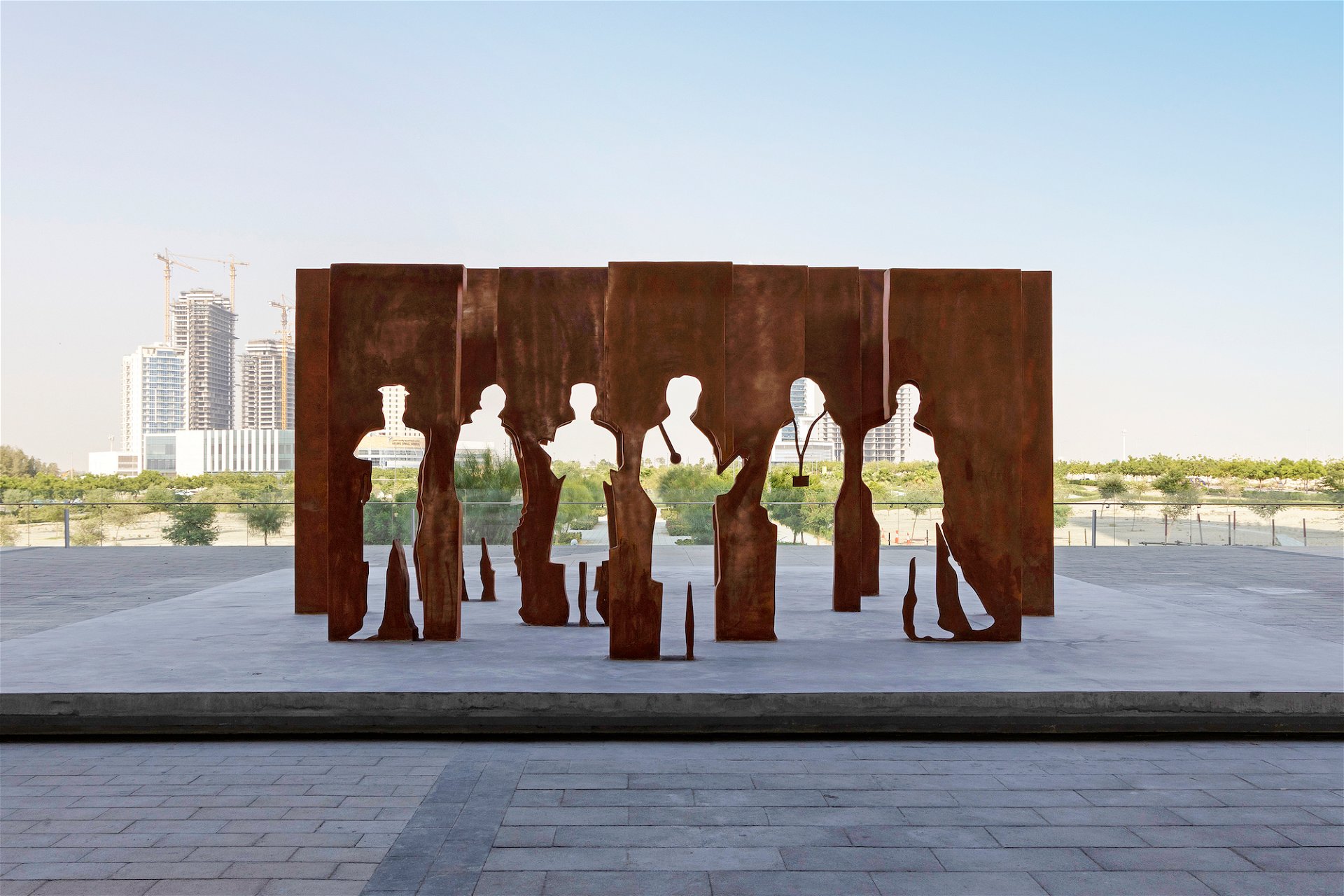 Dubai Science Park (DSP), a member of TECOM Group and Kart Group, have installed a unique life-sized art at the science-focused business district in tribute to frontline workers and heroes from around the world. Designed by the Kart Group, the art installation was revealed on June 21st to celebrate the heroes in the fields of medicine, security and public health who worked tirelessly during the Covid-19 pandemic to serve their communities. 
The piece was commissioned by Dubai Science Park in collaboration with NewBridge Pharmaceuticals and Boston Scientific. It was unveiled in the presence of several dignitaries and VIPs, including Marwan Abdulaziz Janahi, Managing Director of Dubai Science Park.
The innovative art installation comprises 17 panels that come together to create an eye-catching tableau of a police officer, first aider, nurse, doctor, volunteer and cleaner.
"We are honoured to have this heartfelt art installation in our community, and we hope it can convey our eternal appreciation to the frontline workers and heroes that selflessly put their lives at risk to help their communities. The COVID-19 pandemic will unquestionably go down as a pivotal moment in human history, and most importantly how the world came together to find a cure and collectively fight this global challenge. We must ensure that history remembers that it was our front-line fighters who showed unimaginable courage and resilience, and helped the world overcome these unprecedented times."

– Commenting on the reveal, Marwan Abdulaziz Janahi, Managing Director of Dubai Science Park, said
He added: "Dubai demonstrated its resilience with the robust action we witnessed from our leadership to protect everyone, setting a model for the world to follow. We are also proud that DSP and its customers have been at the heart of Dubai and the UAE's remarkable response to the pandemic, which included providing cutting-edge testing, disinfection services, and vaccination efforts. We saw in Dubai the robust action our leadership took to protect us – our emirate was a model for the world to follow."
"The sculpture conveys a message through art, of hope, compassion, and selflessness throughout the global pandemic. Creativity unites people, and the installation will serve as a permanent reminder of the importance of communities and the enrichment that front liners have brought to many people's lives throughout COVID-19."

– Mustafa Khamash, Managing Director of K.art Group said
The multi-layered celebratory art installation can only be seen in its entirety from a single vantage point. From other angles, spectators will only see a large 90-square-metre abstract composition.  The installation is hand-hewn from Styrofoam and completed with cementitious paint, the finish imitating a Cor-ten metal texture to highlight the silhouettes of the frontliner figures. The textured veneer gives weight to the otherwise lightweight and voluminous sculpture.