dwp | design worldwide partnership wins two LIV Awards
dwp | design worldwide partnership is proud to be the recipient of two LIV Awards and one honorable mention. The 2020 LIV awards were presented during an online event on Saturday 26th June at 2pm, GMT.
LIV Hospitality Design Awards globally recognize excellence in Hospitality, Architecture, Interior Design and Guest Experience. The mission of LIV Hospitality Design Awards is to celebrate quality Architectural outcomes and Interior Design diversity that shape the experience of people using hospitality venues worldwide.
We are delighted to have featured in the award categories under LIVING Spaces, where dwp won awards for Interior Design Luxury Hotel and Interior Design Luxury Resort and we also received an honorable mention in the category EATING Space for Restaurant – Fine Dining.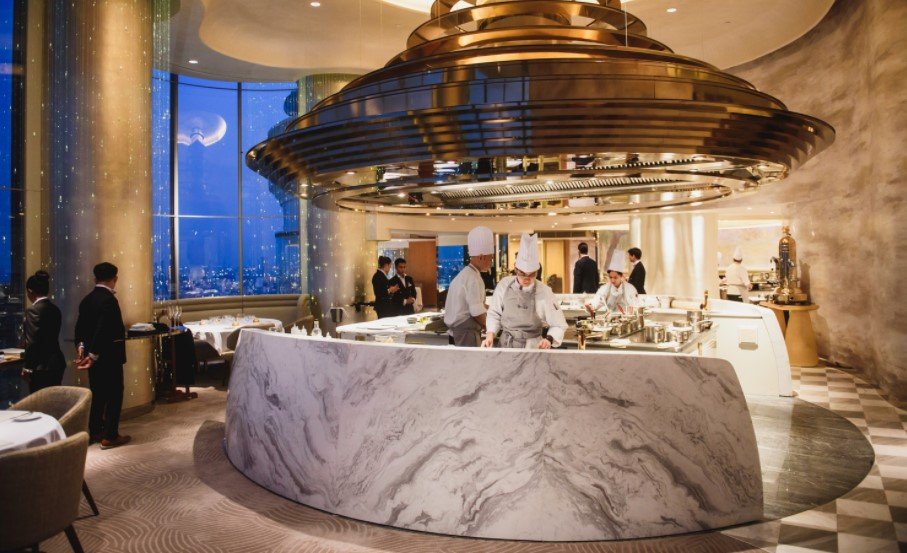 Our LIV Award in the category Interior Design Hotel – Luxury was awarded for the Hotel Chadstone Melbourne, MGallery by Sofitel. In designing this hotel, dwp took inspiration from the creative journey of fashion, referencing the defining feature of the Chadstone Fashion Precinct for which it is internationally renowned. The hotel narrates a voyage of discrete yet flowing and seamless discoveries, a sequence of fluid tailor-made spaces and experiences created to house a complementary suite of functions.
The only five-star hotel outside Melbourne's CBD, Hotel Chadstone, accommodates 250 rooms, suites and penthouses, two leading restaurants, a rooftop pool and conservatory bar, and a wellness spa. The hotel will be the first five-star Australian hotel to receive a 5 Star Green Star Design.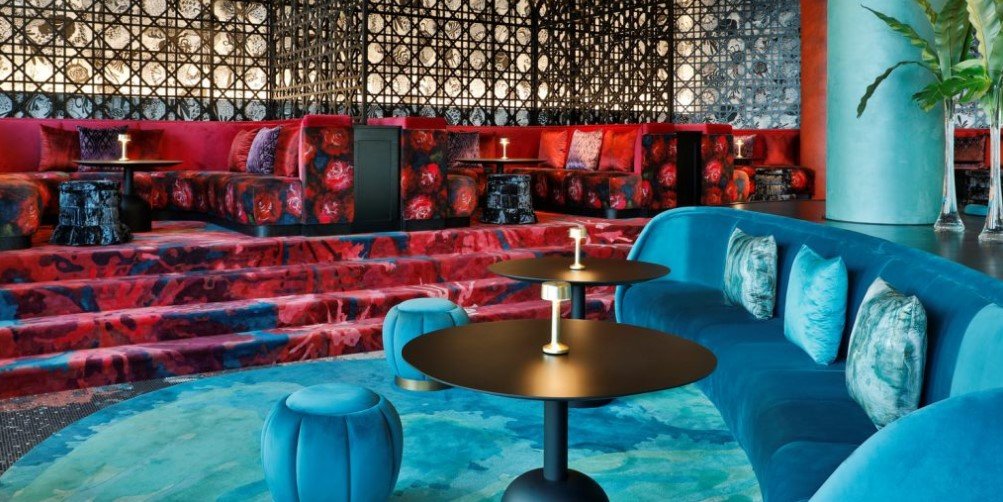 The famous Chef's Table in Bangkok, located at level 55 of State Tower was recognised with an honourable mention in the category of Restaurant – Fine Dining. This establishment places the art of cooking and food creation at the dining experience's very heart. Moving far beyond the concept of an 'open kitchen', Chef's Table is a dwp designed gourmet theatre. Guests who love food are the audience, the food is the star, and the chef and his team are the main protagonists. In 2020 the restaurant was awarded two converted Michelin stars.
Double leaf burl hand-polished veneer doors are the entry point into the dramatic double height restaurant. The room features hand-tufted broadloom carpets in creme, hand-painted gilded wallpaper and rich veneer. The ethereal atmosphere is completed by a large curved mural recreating Monet's magical watercolour 'Lilies of Giverny'.
Circular glazed bay windows allow the panoramic Bangkok skyline to flood in as, central to the space and concept – the actual Chef's Table – a Molteni Stove in cream and brass, glows. The table is wrapped by crescent counters carved from Carrara marble. dwp's design celebrates the art of creation; moving far beyond the concept of an 'open kitchen'. As one of the few open kitchen concepts to be actually located in the center of the dining room, guests are not only treated to the culinary magic of Michelin Chef Vincent Thierry, but chances are they will be greeted by him as they walk in.
Dwp recognises the outstanding work of all other nominations and is honoured to be acknowledged amongst remarkable talent and exceptional projects.
Group CEO of dwp|design worldwide partnership, Michael Hegarty, said "it is always fantastic to be acknowledged by our clients and our industry peers for the design excellence provided by dwp. These awards are a reflection of the quality of design work we deliver across all of our regions, with projects in Australia, Asia and the Middle East being celebrated by the LIV Awards this year. We are extremely proud of our dwp team for their creativity, hard work and dedication. I'm delighted that our people can share in the joy of this recognition during the ongoing challenges of the global pandemic. Well done team dwp! It is together that we are able to produce such outstanding work that is celebrated on a global platform among our peers and alongside many other first-class designs."
From small, voracious, entrepreneurial beginnings, since 1994, dwp has flourished into an award-winning, one-stop integrated design service, with global reach. Even in the most challenging of locations, over 350 multi-cultural professionals work together to deliver architecture, interior design, planning and project coordination, across borders, to the highest international standards.