Ecuadorian Abstract Artist Ana Liz Cordero Opens Her Art Studio in Dubai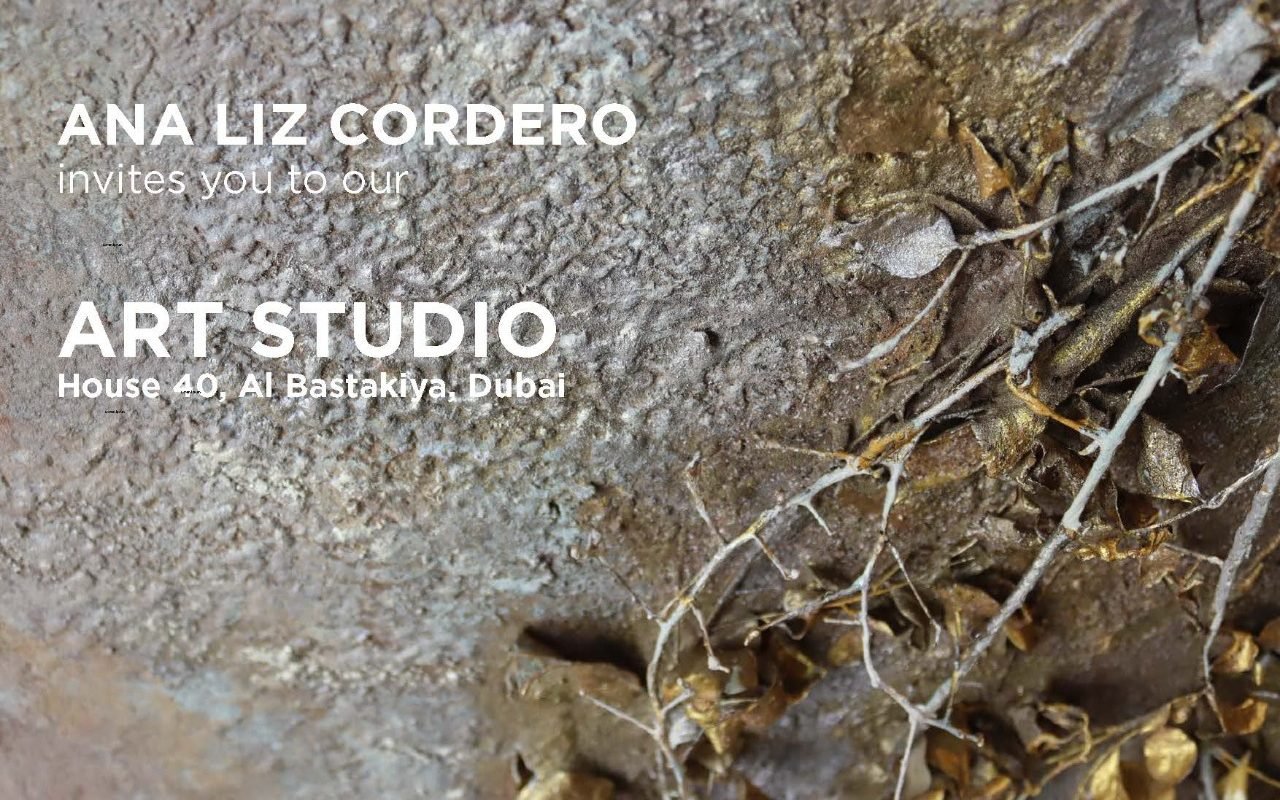 Ana Liz Cordero opened her new art studio in Al Fahidi Historical District, after being selected by Dubai Culture and Arts Authority who attended the opening event that took place yesterday at 7pm. The Ecuadorian artist will be exhibiting her most recent works at her studio: two exclusive series whose content talks about restoring its real value to nature, delivering a strong and positive message, despite the actual worldwide circumstances. As a means to achieve it, the artist stands out for its Inca's ancient roots and the value that nature had to them as an essential part of life and God's creation. Collecting and recycling were some of the qualities that caught her attention in these communities, such as their handmade building techniques with "adobes", which are bricks done with a mix of soil, sand, water, and straws, and their ceilings that were built with braided reed.
Moreover, she was fascinated by how these natural elements were extremely useful in terms of their benefits of providing the communities with the necessary shelter against inclement weather, especially during the frosts that arrive in the Andes with the winter. And this is why she decides to apply all this knowledge and interests to her work, allowing her to perfect her abstract techniques. She continuously mixes layers after layers of various natural materials that she finds in each area where she is located to create her abstract works such as leaves, flowers, sand, soil, and shells. Her three-dimensional forms speak for themselves, giving a sculptural approach to her pieces.
"I collect everything and that is the skin of my painting. Each painting has a personal and unique seal. Rugged landscapes, mountains, plants, they have different shapes, movements, that's why my art is not flat because movement is life". My art has Inca antecedents, giving value to their care for nature. That's my identity as an Ecuadorian: to remember to take care of the ecosystem and biodiversity; to generate connection with the human being and their natural environments. Nature speaks to us with its details, shapes, and colors, it is the source of connection with God, who helps us to search for the true essence of the human being."

– Ana Liz Cordero

She uses elements from the UAE area that she finds in the desert, in the sea, and in the mountains, where she not only seeks materiality for her works but also seeks the source of real inspiration for his abstract works. Ana Liz extends a warm invitation to the public to visit her at her studio and to share with her while she continues working in her new series.