Unlocking the Future of Hospitality Innovation & Transformation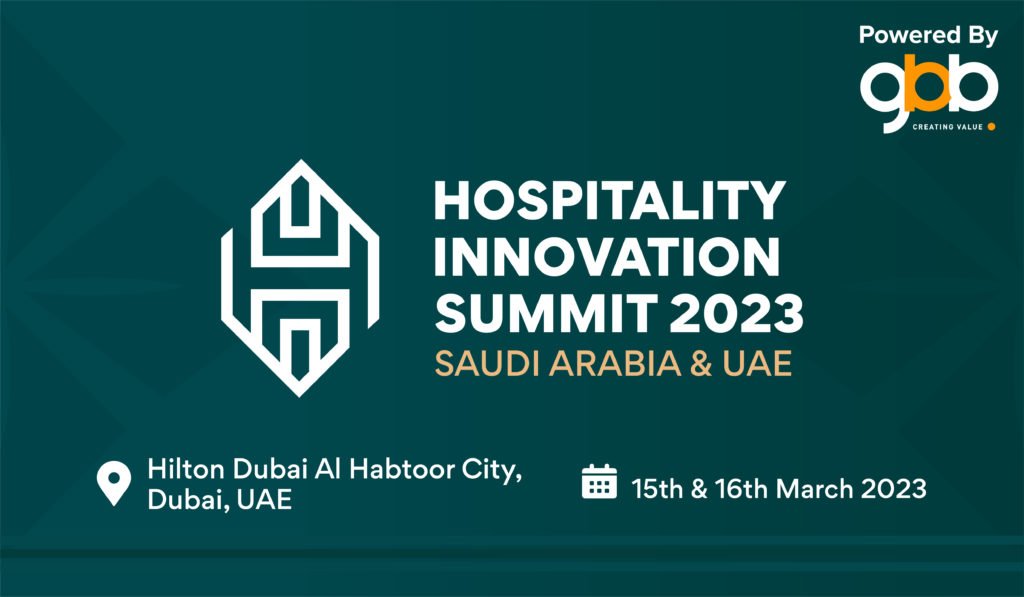 GBB is hosting an exclusive gathering, The Hospitality Innovation Summit Saudi Arabia & UAE | Hilton Dubai Al Habtoor City, Dubai, UAE, on 15th & 16th March 2023 for the Hospitality fraternity from Saudi Arabia & UAE to meet, build and co-create new business collaborations with solution providers & industry peers. Saudi Arabia and UAE are two leading markets with ample projects in construction, and Hospitality is leading the mark in these countries.
GBB's event focuses on creating a platform that helps all attendees meet, network and build the right connections with industry peers and potential business targets. An exclusive concept of Business to business meetings curated specifically to your business needs acts as an advantage to meet the decision-makers and sell your solutions effectively.
What happens at the event?
Strategic business-to-business meetings with decision-makers of top hospitality projects from Saudi Arabia and UAE. 
Networking opportunities with all the decision makers from Saudi Arabia and UAE
Business Meets Leisure: This unique event format lets the attendees bond with everyone and gets to know the companies they can potentially work with. 
Panel discussions: The agenda covers hospitality developments, design, best practices in material selections, and Saudi Arabian & UAE hospitality market. 
Product Showcases: Speaking slot allows you to showcase your innovative products and brand to decision-makers from various projects. 
Some of the Sessions & Panel Discussions at the event:
Zero Carbon Hotel – Making Hotels of the Future a Reality of Today
Data and Insights from a 1.5 million rooms
Hospitality Innovation: View from the Boardroom
Futuristic Innovation: Building the structure of long-term success
Hotel Innovation: How to ensure relevance today and tomorrow?
Fireside chat: Innovation with a vision
Design Innovation: Creating iconic hotels
Over 350 industry experts to attend the event. A glimpse of speakers below:
Wahdan Al Kadi, Chief Business Officer, Tourism Development Fund Saudi Arabia
Yousuf Lootah, Acting CEO of Corporate Strategy and Performance Sector, Department of Economy and Tourism, Dubai
Phillip J. Jones, Chief Tourism Officer, Royal Commission of AlUla
David Thomson, Senior VP of Brand and Business Development, TFG Hotel Management
Mohamed Belkhodja, Head of Investments and Special Projects, Ras Al Khaimah Tourism Development Authority
Philip Jones, Senior Vice President Operations, Middle East & Africa, Accor
Tatiana Veller, Managing Director, Stirling Hospitality Advisors 
Arnold Rouver and Hospitality Director, King Abdullah Financial District 
Stephan Konzelmann, Managing Director, Roya Project Management
Kristina Zanic, CEO & Founder, Kristina Zanic Consultants
Imran Changezi, Senior Director Development Hospitality, Diriyah Gate Development Authority