Ideal Standard MENA Partners With the Belgian Pavilion at Expo 2020 Dubai to Bring Inspirational Experiences and Innovative Designs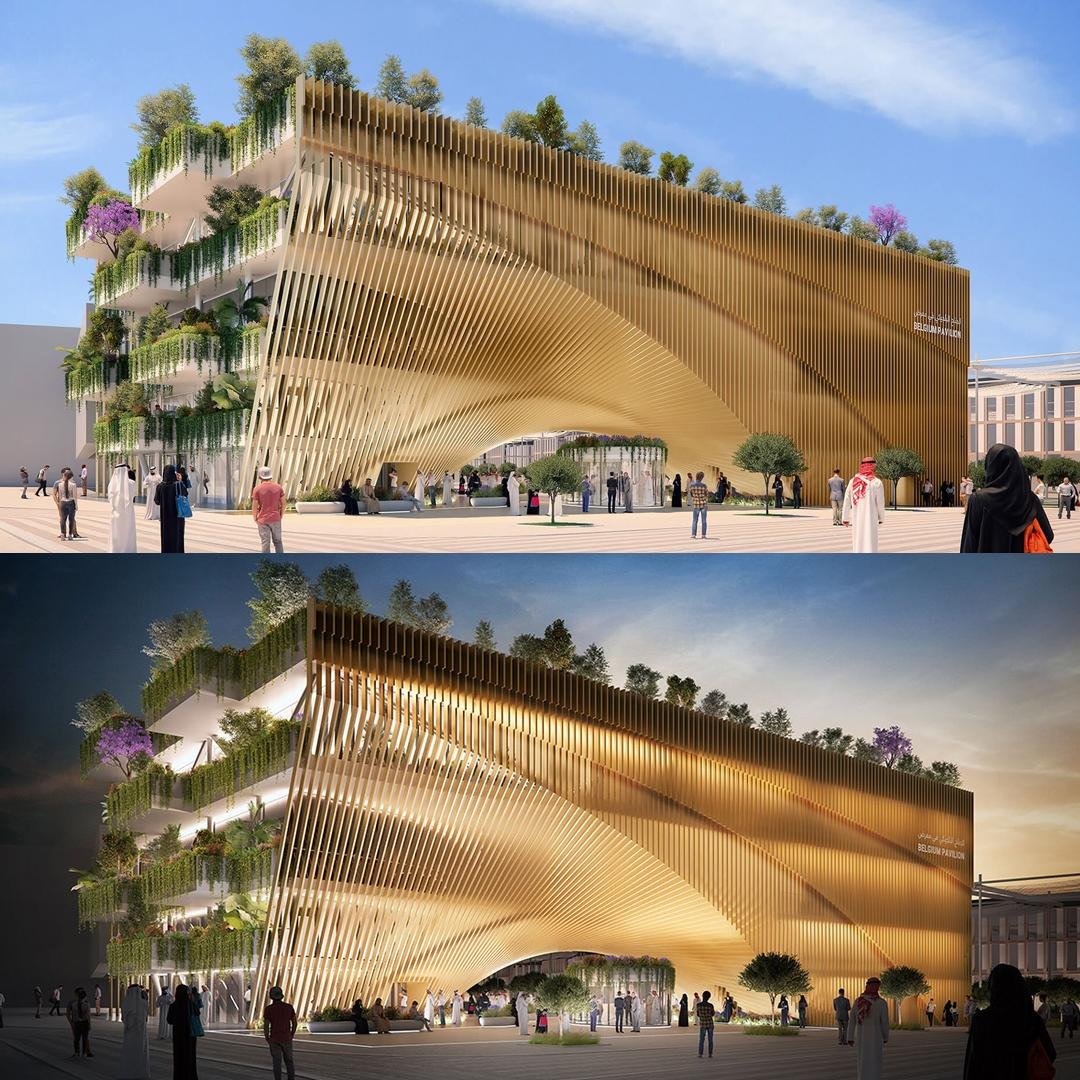 Ideal standard MENA, part of Ideal Standard International, the world's leading manufacturer of bathroom solutions with headquarters in Belgium, has announced its partnership with the Belgian Pavilion for Expo 2020 Dubai.
With a confluence of innovation and culture, a balance between design and creativity, Ideal Standard MENA joins the Belgian Pavilion with captivating experiences including exclusive product launches, exquisite events, and showcasing of the latest products and collections among which is collections designed by world renowned designer, Roberto Palomba from Palomba Serafini Associati Studio, and Ideal Standard's Intellimix® – a smart sustainable faucet, designed to dispense both soap and water with every use, which has won two coveted international design awards, the Red Dot Award for Product Design 2021 and the iF DESIGN AWARD 2021.
Ideal Standard will be celebrating "Diversity in Harmony" with the Belgian Pavilion, driving the narrative of innovation and design forward, creating a synergy between art and technology, and showcasing technological expertise. Situated in the Mobility District, the Belgian pavilion, or the 'Green Arch', will showcase the grandeur of Belgium and highlight the innovations, art, culture, techniques, applications, products and materials of the country. Belgium has been leading global efforts in achieving the Sustainable Development Goals devised by the UN, and at the Expo, the country will be represented by the theme of 'Smart and Green Belgium 2050'.
Ahmed Hafez, CEO of Ideal Standard MENA, said "Ideal Standard, since its inception, has stood for design and innovation, aesthetics and form, and engineering excellence. The Belgian pavilion gives us the opportunity to embrace our history of pioneering innovation and to bring our Culture of Design to the Expo. Together with architects, interior designers, and partners, we continue our journey to create the new standards of modern life."
Commenting on the partnership, Patrick Vercauteren Drubbel, General Commissioner, Belgian Pavilion Dubai Expo 2020, said "Expo2020 Dubai is a place where all countries will converge, displaying their progress, building connections and celebrating global harmony. It is one of the most important events of the year and we are honoured to have partnered with Ideal Standard to enrich our participation at the Expo. Intrinsically, the values, the culture, the future outlook of Ideal Standard are aligned with the values of our country and therefore, this partnership will enable us to showcase our drive towards innovation and sustainability. We, earnestly, welcome Ideal Standard on board."
To commemorate the event, Myriam Cops, Director of the Belgian Pavilion Dubai Expo 2020, was welcomed by Frederick Trzcinski, Marketing & Innovation Director of Ideal Standard Middle East Africa, at Ideal Standard Bathroom Design Centre in Dubai. Ideal Standard latest product launches were presented to Ms Cops, who was impressed with the Design Centre and enthusiastic about the different solutions and innovations that Ideal Standard has created.
Belgium is a vivacious country with exquisite locations, picturesque sites, inspiring architecture and a lot of art and culture. Taking inspiration from the country itself, design, culture and art is weaved into the fabric of Ideal Standard, giving the brand multiple avenues to explore with creative liberty.
Following the Covid pandemic, Expo 2020 Dubai, will be the first major global platform to host 192 countries under the theme of 'Connecting Minds, Creating the Future', and subthemes of Opportunity, Mobility and Sustainability, enabling the world to become more inclusive and creating a more sustainable future. In line with the Expo vision and mission, Ideal Standard will bring inspirational designs and manufacturing excellence to the Belgian Pavilion at the Expo.
---
About Ideal Standard

Ideal Standard International, leading provider of innovative bathroom solutions, is a privately-owned company headquartered in Brussels, Belgium, operating in over 60 countries across Europe, Middle East and Africa. Ideal Standard MENA, part of Ideal Standard International, is focusing on the growth and massive business opportunities of Middle East, Egypt and Africa, with Head Offices in Dubai, UAE.

Ideal Standard heritage is in understanding how bathroom works in totality. With total bathroom solutions as its core business for over 100 years, the company designs, manufactures and supplies ceramic sanitary ware products, bathroom mixers, furniture and accessories, bathing & showering solutions for residential, commercial and institutional buildings. Ideal Standard is the company's international flagship brand for bathroom solutions across all regions. Moreover, the company owns leading European brands: Armitage Shanks, Porcher, Jado and Vidima.
Ideal Standard Gulf, the business entity encapsulating the Middle East region, operates from its Head Offices in Dubai, UAE. In November 2016, the Design Bathroom Centre opened, first-of-its-kind in the region, located on Sheikh Zayed Road in Dubai. The Ideal Standard, Armitage Shanks, Porcher, Jado, Vidima and American Standard branded products are supplied in the Middle East sanitary ware market by esteemed business partners across the different countries.