Introducing a Sustainable Acoustic Ceiling Solution Based on Algorithms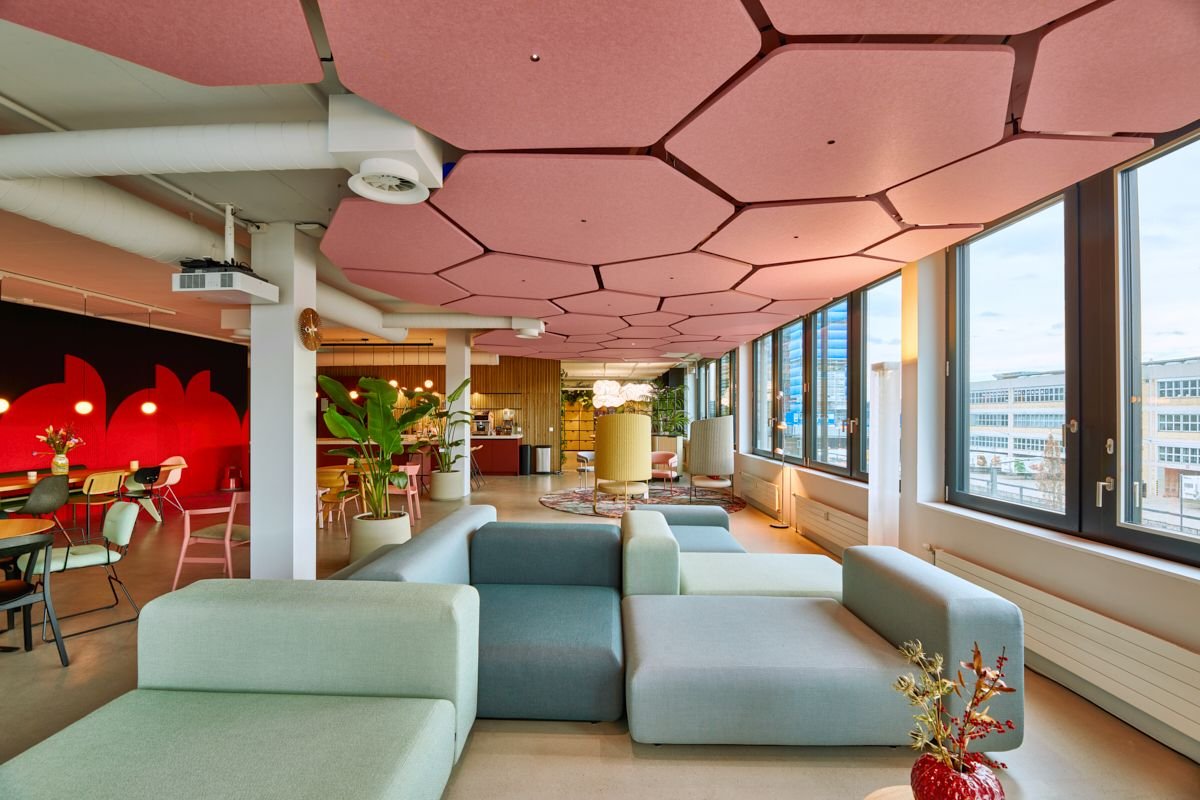 Impact Acoustic, a Swiss company specializing in manufacturing and design of acoustic products based on upcycled materials, introduces its latest product Plateau. Plateau pays homage to self-organizing natural systems and therefore each result of this product is completely unique. Thanks to the in-house design tool, this bespoke solution can be adapted to the individual conditions of a space
Plateau complements the company's wide range of custom ceiling solutions and, like ceiling baffles, is based on the principles of computational design.
"Inspired by self-organizing natural systems, we have developed an in-house design tool that integrates a physics engine and an evolutionary solver to generate designs. Each result is a unique, optimized solution adapted to a specific space"

– Dino Rossi, Head of Computational Design at Impact Acoustic
The design was not only based on visual and acoustic aspects, but also on sustainability. Exactly 88 PET bottles are recycled for every square meter of finished product. The special design approach also considers production with as little waste as possible. The installation process has also been simplified to the extent that a fully customized suspension and mounting template allows all panels to be easily allocated and installed on site
Plateau is manufactured in Switzerland entirely from our own high performance ARCHISONIC® acoustic absorber and is available in a range of 32 curated colours. It is also possible to combine individual panels of different colours to add an extra layer of design. For use in professional environments, the product can also be extended with 30mm light lenses, produced in collaboration with Austrian company PROLICHT.