Kvadrat's Naveli by Doshi Levien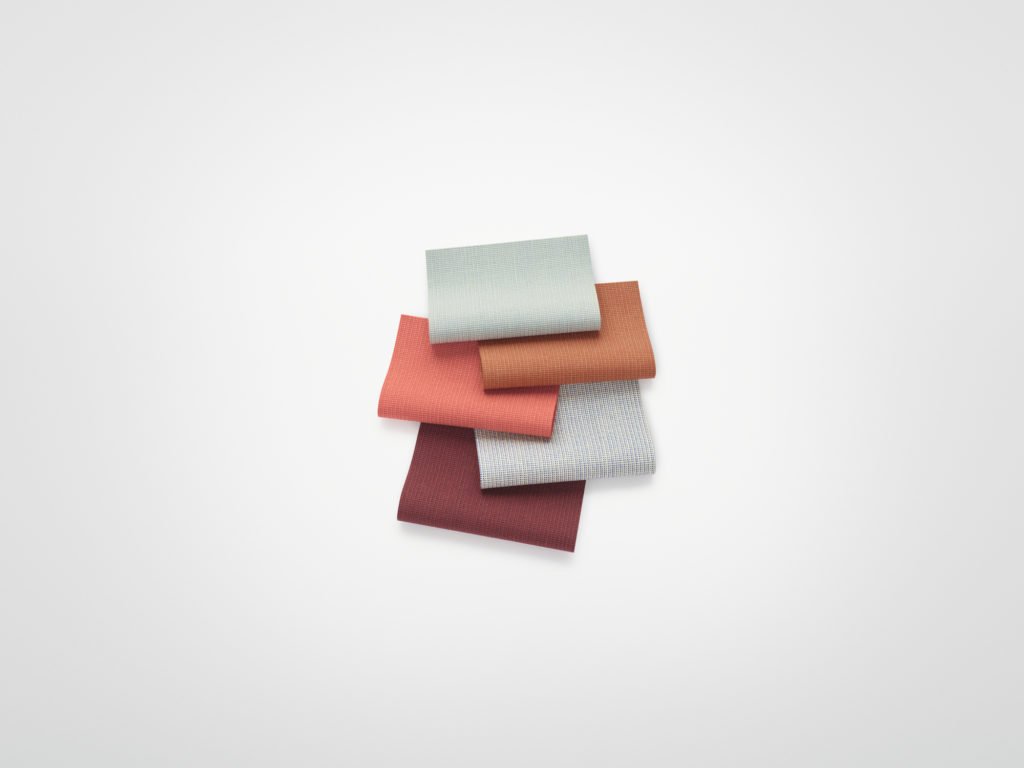 Kvadrat's Naveli is a pure woollen upholstery textile designed by Doshi Levien with a multidimensional colour expression, inspired by the concept of 'soft modernism'. In Hindi, Naveli means 'fresh', 'new' and 'clean' – a sentiment that describes the pure, crisp composition of the wool textile, and creates a characterful contrast with its gently vibrant colours.
Nipa Doshi: "Soft modernism was our starting point for the colour story. The juxtaposition of modernity with ancient architectural monuments and forts. The paintings of Kazimir Malevich, Josef Albers, Sophie Taeuber-Arp and photographs of Raghubir Singh. Crisp structured tailoring in muted colours. Sun faded architecture in southern summer skies. Matte colours in Indian miniature paintings. Colour as a material. The new optimistic identity of the pioneers of Indian modernism."
Naveli has a precise micro-check construction and is woven with both thick and thin yarns in different colours. This composition creates playful, delicate deviations in texture and depth.
There are two sides to Naveli's colourways. The textiles woven with an ecru base are understated yet offer a graphic pattern, whereas the others are bolder in colour but with a more subtle pattern. This range suggests opportunities for combining Naveli in its different colours on a single piece of furniture, or across multiple surfaces within the same interior.
Naveli is a mono material textile with a reduced environmental impact. It is woven from locally sourced Worsted wool and does not incorporate synthetic fibres. Naveli is well-suited to both public and private spaces.