Pico Joins Dimensional Connections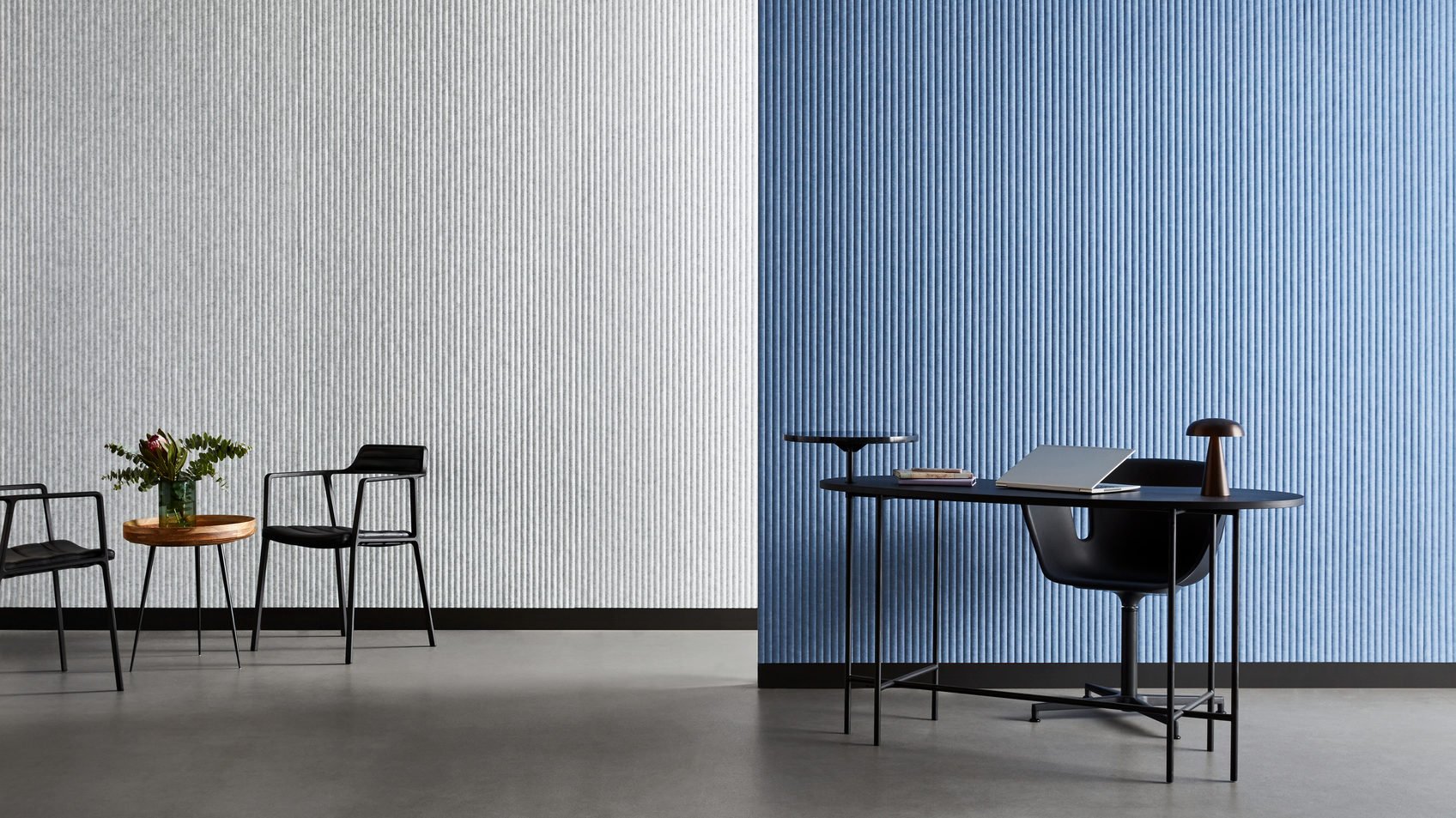 Dimensional Connections from Woven Image is a collection of multifunctional wall panels and textiles inspired by Modern Japonisme a contemporary take on the clean lined, minimal refined aesthetic long associated with Japan. Embracing the trend towards more tactile surfaces and three-dimensional textures, the panels interweave cutting edge design with sustainability and commercial performance.
Dimensional Connections consists of Zen, Ion, Gem and now Pico. Zen's narrow vertical lines evoke the calm serenity of a Japanese Zen Garden, whilst Ion is a multifaceted textured acoustic panel that nods to the Japanese craft of origami. Introduced in 2021 Gem is reminiscent of expanded mesh or netting with off set diamond like shapes which create a lattice impression across. All are available in an extensive colour palette that has been curated to enhance calm and wellbeing.
New for 2022 is Pico, echoing Zen it is influenced by the strong architectural trend for vertical linework, Pico's smaller scale design is the perfect addition to the multi award-winning embossed acoustic panel collection.
Reducing reverberated noise in shared spaces, these acoustic panels are ideal for floor to ceiling applications, and pattern match for continuous wall and double- height installations.
Manufactured in Australia and made using 60% recycled content with low VOC emissions, Gem also delivers the environmental credentials which have become synonymous with Woven Image. Achieving third-party certification through Global GreenTag™ (GreenRate Level A), Gem is also Red List Free and has published ingredient transparency through Declare.
Acoustic panels aren't normally renowned for their originality, but Woven Image's versions interweave cutting edge design with sustainability. And while many acoustic panels might look utilitarian, Woven Images designs don't sacrifice aesthetics at the expense of functionality which is why the Dimensional Connections collection has won numerous awards including Dezeen where it was awarded Workplace design and also won the public vote.
Products in this Dimensional Connections release integrate seamlessly with the existing Woven Image interior finishes, to deliver entire floor-plate solutions.
---
About Woven Image
Established in 1987, Woven Image is an international interior finishes company with sustainability and design leadership at its core. Originating in Australia, Woven Image now has offices throughout China, Hong Kong and Singapore and a network of distributors covering all major markets including the UK & Europe, North America and Indo-Pacific regions.