Ronja Reuber's Nomole, Designed for Offecct Sweden, is Both Minimalistic and Comfortable with Low Material Use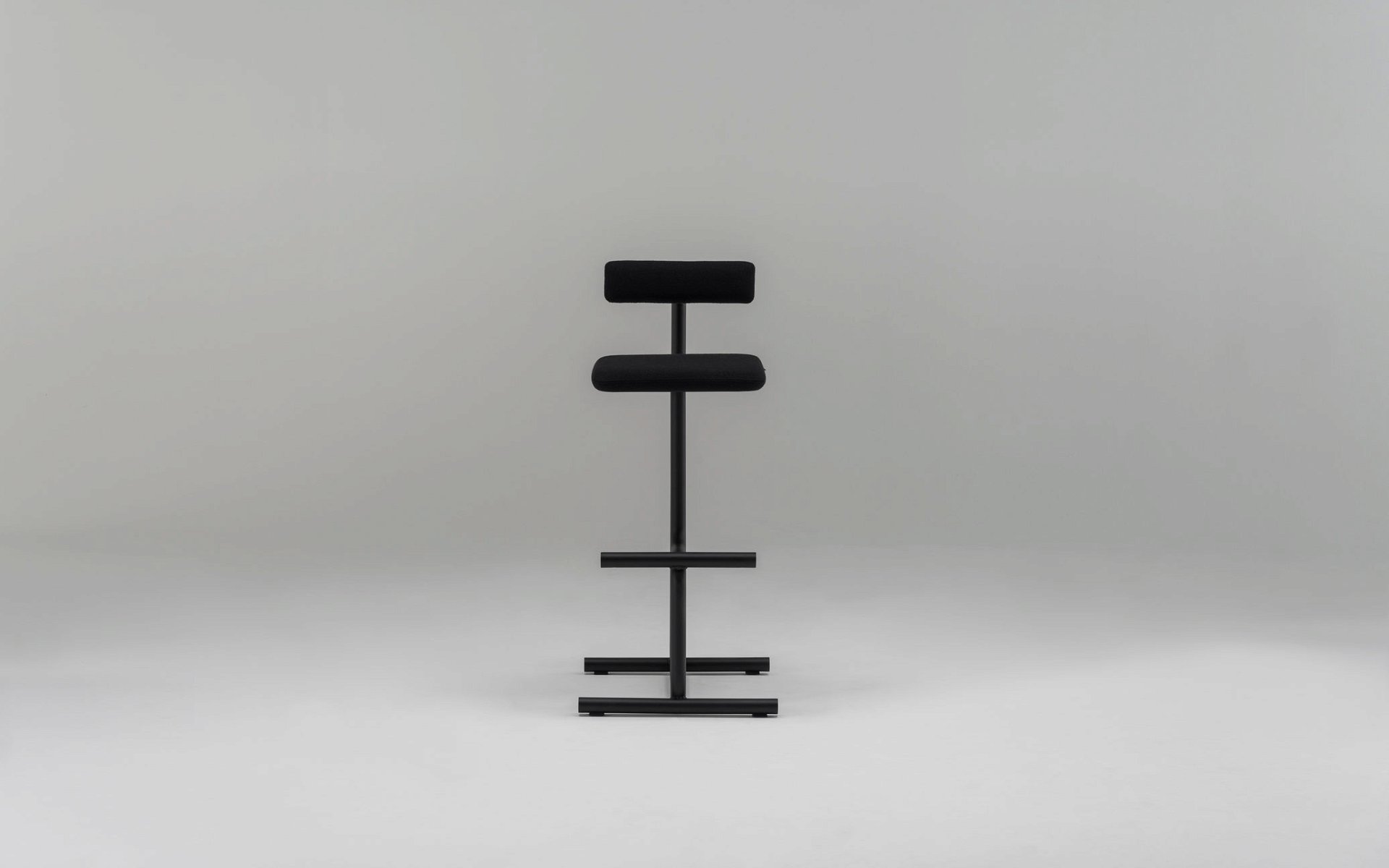 A stripped-down graphic and playful bar stool with backrest and a light swing – no more, no less. Ronja Reuber's Nomole, designed for Offecct Sweden, is both minimalistic and comfortable with low material use and easy updating to make it long-term sustainable Nomole started out as a graduation project at Beckman's College of Design, based on the question: What is the essence of a piece of furniture? The result is a minimalistic bar stool with graphic precision, distinctive lines and a monochrome colour scheme, clearly founded on the belief that form, function and sustainability go hand in hand.

"The name comes from the expression 'no more, no less'. The idea is to get to the core of the product, to use as little material as possible without compromising on either expression or usability. And, of course, to make sure that it can easily be updated, renewed and repaired for along and circular life user experience, ergonomics and comfort were as important as visual appearance when she designed Nomole. The steel pipe construction has a slight swing that makes sitting more active and the integrated backrest provides comfortable support, regardless of whether the stool is used in a restaurant, an office meeting area or a home environment. "Flexibility is important if furniture is to be sustaina-ble, and Nomole can be used in many ways and in various environments. It's contemporary yet timeless, has a playful as well as an industrial feel to it, and is functional with a strong design identity."

– Ronja Reuber
---
About Ronjja Reuber
Ronja Reuber is a product, furniture and interior designer with a focus on circular design. She was born in 1992 in Solingen, Germany. She graduated in Tex-tileDesign from HDK Steneby - Academy of Design and Crafts, University of Gothenburg in 2015, and inProduct Design from Beckmans College of Design in 2020.
About Offecct
Offecct is a Scandinavian furniture design company that develops unique furniture for inspiring meeting places in the home, office and public space. Together with selected architects and designers we offer innovative design on the planet's terms with focus on people, architecture, high quality and sustainability.
About Flokk
Flokk is the market leader in the design, development and production of workplace furniture in Europe. Flokk is the proud owner of product brands HÅG, RBM, RH, BMA, Giroflex, Malmstolen, Offecct, Profim and 9 to 5 Seating. About 2 500 employees work together to realize the vision of the company: Inspire great work.