Teknion's Routes Collection Selected as 2021 Interior Design Best of Year Winner
The Bold, Intuitive Furnishings Designed by PearsonLloyd Are as Playful as They Are Practical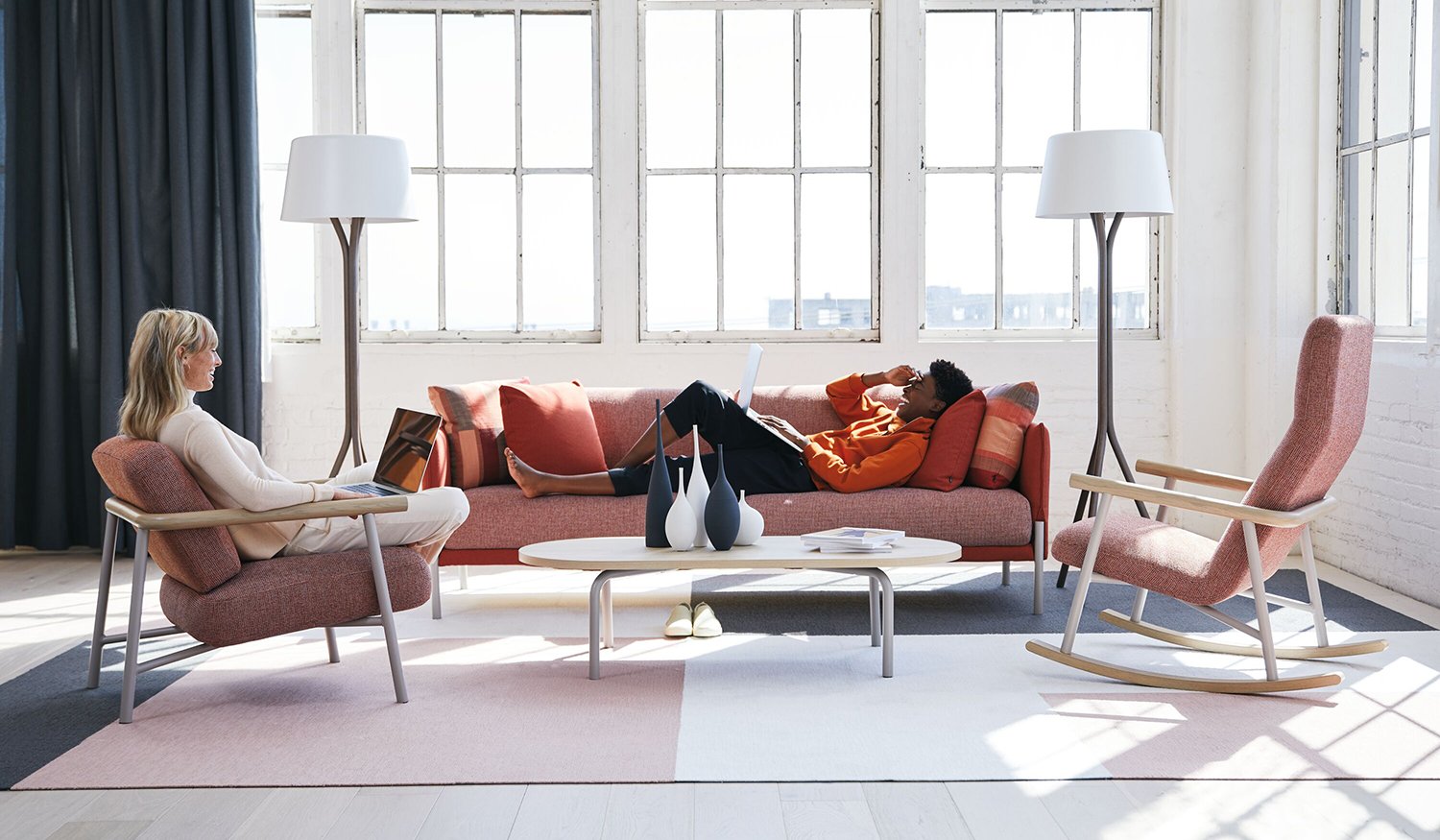 Celebrating its 16th year, Interior Design's Best of Year has become the ultimate measure of excellence in every category of design.
"We're thrilled to receive this recognition from Interior Design,"

– says David Feldberg, CEO at Teknion
"They've set the bar for promoting great design, and any time they honor us it means a great deal. We took a risk with this collection, trying to predict how offices and their purpose will change. We saw room for increased collaboration and reconfiguration of spaces – using less precious materials and allowing the product to function as a true tool to the worker."
Pearson Lloyd agrees, adding:
"We worked with Teknion to develop a portfolio of high-performance work tools design with aesthetics and performance in mind. The Routes family is designed to allow teams to create flexible, utility-driven, and engaging workspaces quickly and efficiently. We're really pleased with how well another creative collaboration with Teknion has turned out."
The Routes collection speaks to a growing market of enterprises requiring user flexibility to transform a space quickly.
Routes offers a radically new profile and materiality for furniture in work environments. Light, agile, and mobile, Routes encourages people to move about and move their furniture around, make or unmake a space to think, meet, or create. All Routes products are available in a curated, designer-selected finish palette through Teknion's Click & Ship program.
Studio TK's Petal Lounge and Vettore selected as honorees in the Contract Lounge Seating and Contract Sofa Categories, Respectively
Vettore, by Studio TK is a modular lounge series that introduces home-like elements into the office. The adjustable lounge line features a stage with customizable seating, including a lounge system with or without a back and added accessories, offering a wide range of specification options. The surface table materials, available in laminate and veneer, offer further specification options.
Petal Lounge, designed by Studio TK's in-house design team, provokes an essence of nature and mimics the blossoming of a flower with its organic curves. Designed as an accent piece in a traditional lounge environment or for use in multiples for a stand-alone greeting space, Petal can enhance any room. Petal includes three base styles, including an exposed plywood base, an auto-return swivel disc base, and a four-leg powdercoat base.
Luum's Outdoor In Collection selected as a winner in the Contract Textiles Category. Luum also selected as honoree for their Biodegradable Textiles in the Environmental Impact Category
Luum's latest collection, Outdoor In by Suzanne Tick, offers four bleach-cleanable performance textiles for indoor-outdoor spaces in hospitality, higher education, and corporate environments — bringing new, pivotal products to these hybrid spaces.
Luum created Ecotone and Grid State in response to the growing demand for environmentally conscious products harnessing the innovation and collaboration power of trusted domestic mills. Luum's first two biodegradable* products both break down in approximately 1,278 days in a landfill setting.