Aritco Releases Two New Design Walls created by Evelina Kroon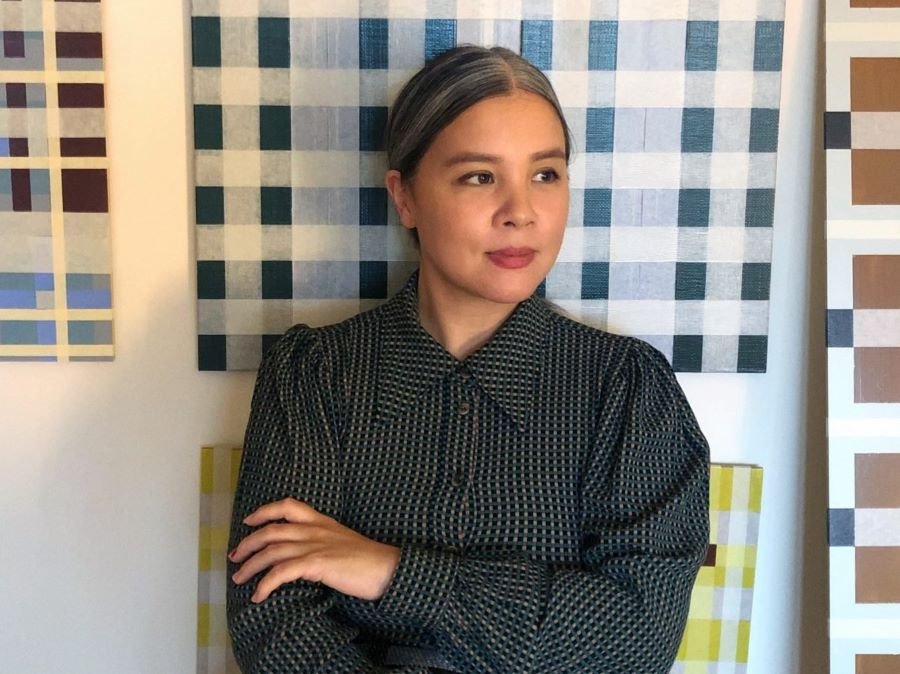 The first DesignWall from artist Evelina Kroon, Geometric Classic, in collaboration with Alexander Lervik, was launched in April 2022. Aritco is now launching two new DesignWalls from Kroon, the Geometric Pink and the Geometric Blue.
Kroon has established a distinctive aesthetic based on graphic patterns from wallpapers, floorings and prints from the 1960s and early 1970s crossed with modern touch of forms. Often using tape to create designs that she then applies to paintings, textiles and set design. She has now developed similar designs in different colorways for the Geometric Pink and Geometric Blue.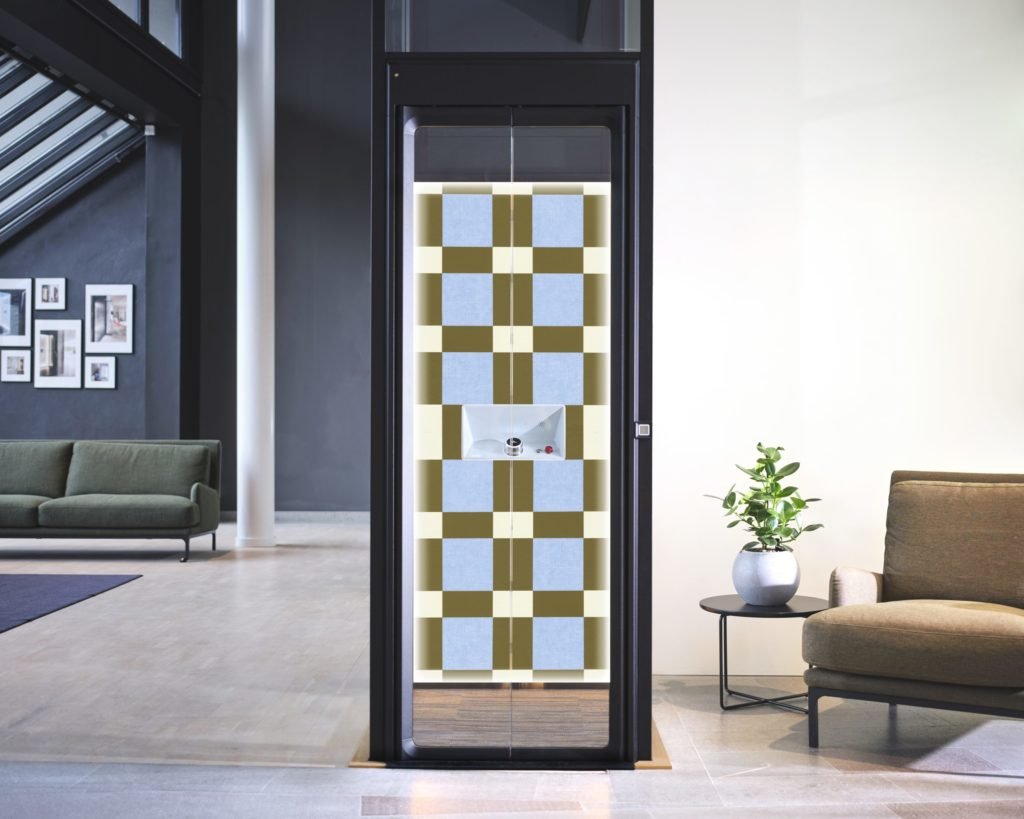 The two new DesignWalls are called Geometric Pink (pictured above) and Geometric Blue (pictured below). These new  additions  extend  Aritco's  range  of  DesignWalls  to  11  options,  offering customers  even  more  choice when creating a bespoke home lift to match their interiors.
The Geometric pattern is a flirt with the old way of making patters for various products such as wallpaper, counter tops etc. The design is created by putting different layers of material on top of each other and is a handcrafted artwork development. Starting with a woodfiber board as the backdrop and with different kind of material building up a pattern that reflects patterns and colors from the 1960s and early 1970s.
Educated at Konstfack in Stockholm, Sweden's largest university for arts, crafts and design, Evelina Kroon has a dislike of empty spaces (a 'horror vacui') and often transforms rooms using tape and colorful paints. Kroon's distinctive patterns can be found at iconic Swedish design store Svenskt Tenn and Bukowskis auction house in Stockholm where she lives and works.