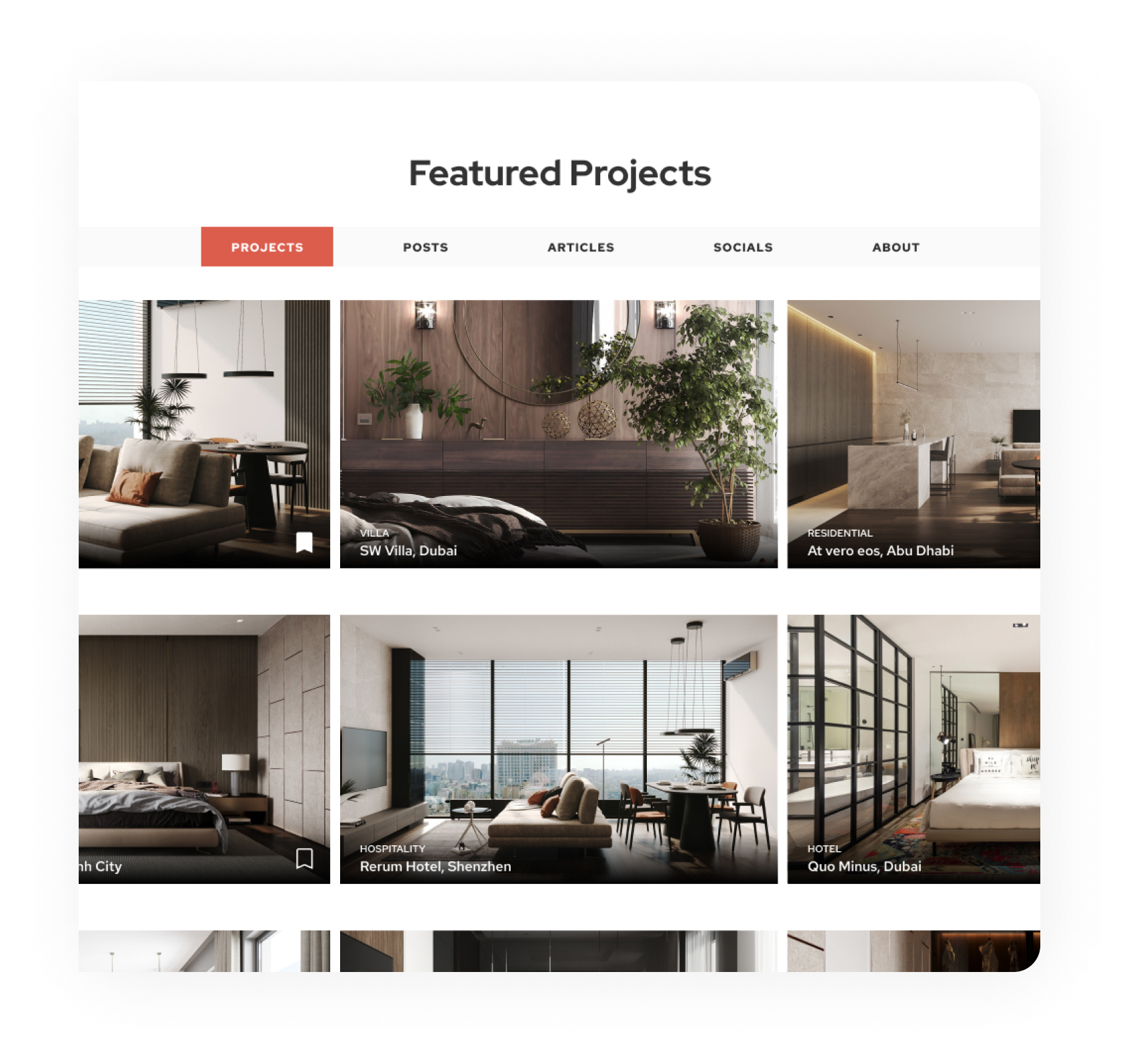 The right exposure for your work
Projects

        Posts       Articles
Get visibility throughout the region with LTD projects being shared across Dashboard, Newsletter, and Social Media.
Build a connection with your audience
As a partner, your brand is positioned on a unique platform that facilitates Architects and Designers always on the lookout for real-world regional inspiration on projects they are working on.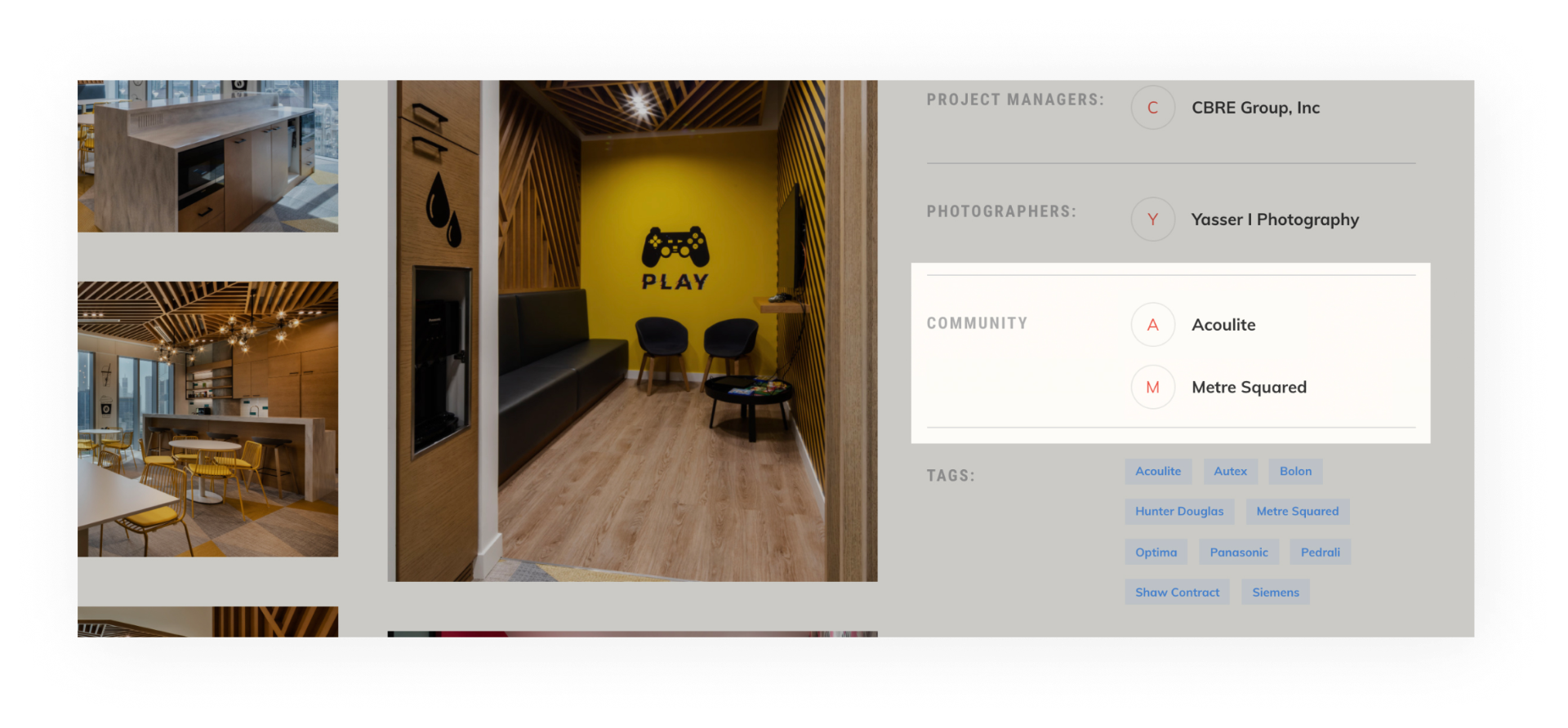 Built for Engagement & Connections
Being a thought leader is an amazing achievement in any industry. Take the first steps by sharing your experience & knowledge and transform your business into a truly social one.
Projects
Posts & Articles
Business overview
LTD Project tag
Shortlisting Tool
Team Members, Certified tag
.STUDIO starter integration
Projects
Posts & Articles
Business overview
LTD Project tag
Shortlisting Tool
Team Members, Certified tag
Eligibility for editorial