Trusted by industry leading firms and organisations in Architecture & Design





WHY COMMUNITY?
Building connections and getting the right exposure
As a partner, your brand is positioned on a unique platform that facilitates Architects and Designers always on the lookout for real-world regional inspiration on projects they are working on.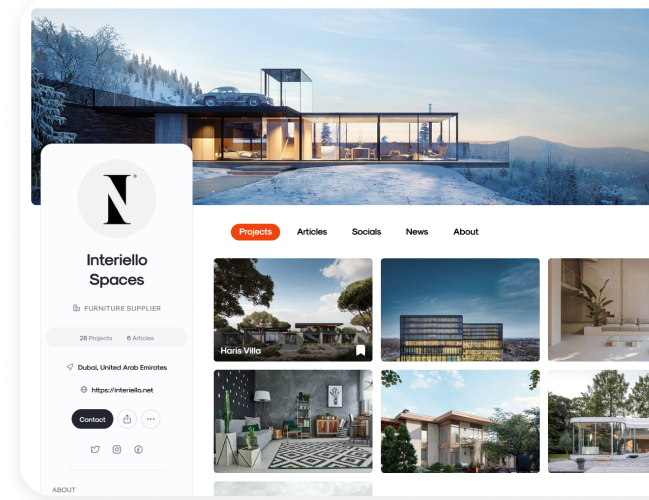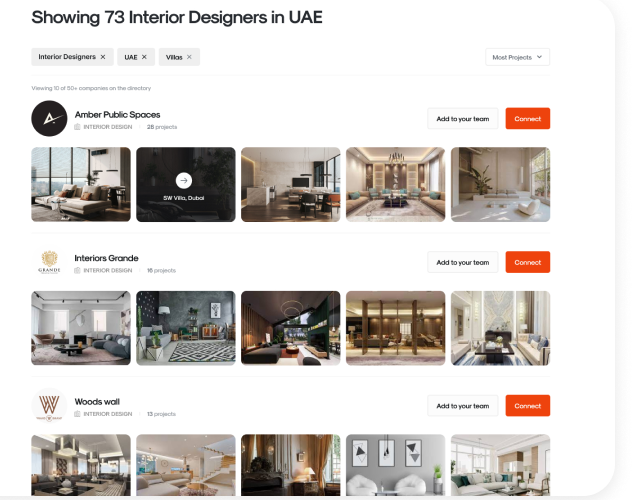 MAXIMIZE YOUR VISIBILITY
Reach the right target
Being a thought leader is an amazing achievement in any industry. Take the first steps by sharing your experience & knowledge and transform your business into a truly social one.
Reach more Designers & Architects with your projects
Regionally, Community is the fastest growing platform in the A+D industry, with the most engaged content.
Showcase Your Projects
Publish an unlimited number of projects to highlight your engagement. Also, connect other brands involved in your projects to make them more relevant.
Highlight Your Involvement
If you've worked on any of the projects listed on Love That Design, get in touch with us to have your brand mentioned in A&D's fastest growing platform.
Grow With Content
Engage your audience by showing interesting stories about your brand. Our team of experts is ready to create your ideal brand story and assist you in making the most of your marketing plan.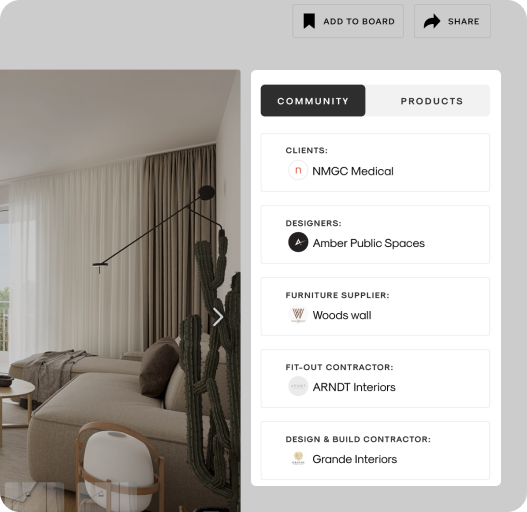 Connect
Free
➔ About (services, socials icons/links)

➔ Socials (integrations – Facebook & Twitter)

➔ Business Overview

➔ 1 Project submission

➔ 1 LTD Project tag (Subject to verification)

➔ Shortlisting Tool

➔ Team Members
Collaborate
USD 75/month
➔ Connect features

➔ Project submissions

➔ LTD Project tags (Subject to verification)

➔ News

➔ Brand page

➔ Certified tag

➔ Testimonials
(Billed Annually)
Grow
USD 150/month
➔ Connect + Collaborate features

➔ News mention/article

➔ .STUDIO starter integration

➔ Eligibility for editorial

➔ Product page* (LTD Brand Partners)
(Billed Annually)
What is the difference between Love That Design and Love That Design Community?
Love That Design is a digital platform for Architecture & Interior Design that showcases interior design case studies executed across the globe.  Love That Design Community is the directory of all A&D companies and their profiles mentioned in our case studies.
How do I join the Love That Design Community?
If you wish to be listed as a partner in the Love That Design Community, just fill the form above and choose a plan.  Alternatively, you may set up a meeting with one of our team mates at [email protected]
How many projects can I list under my free Community profile?
You can have upto 1 project listed under your free Community profile. To submit more projects, you will need to upgrade to the 'Collaborate' or 'Grow' versions. For more details, visit the Join Community page.
What is the Shortlisting Tool?
The Shortlisting Tool helps clients and designers identify partners to work with on upcoming projects. Try it out here.
Does my company get mentioned on a project if we have supplied products through another dealer / supplier?
Companies mentioned on every project should have directly dealt with the Client and/or Contractor.
My company has worked on a project which has been posted on Love That Design. How can I get my company mentioned on the case study?
Every project case study has a link where you can claim your company's contribution by filling up some basic details. Once we have received your query, our team will contact you for further details. You can also contact us via the chat box located in the bottom right corner of your screen or write to us at  [email protected]