Giorgetti Signs up for a Partnership with the Hyundai Department Store Group
The made in Italy brand launches a collaboration with the Korean group's furniture division to develop its presence in the high-end segment. Seven shops will be opened within the next two years.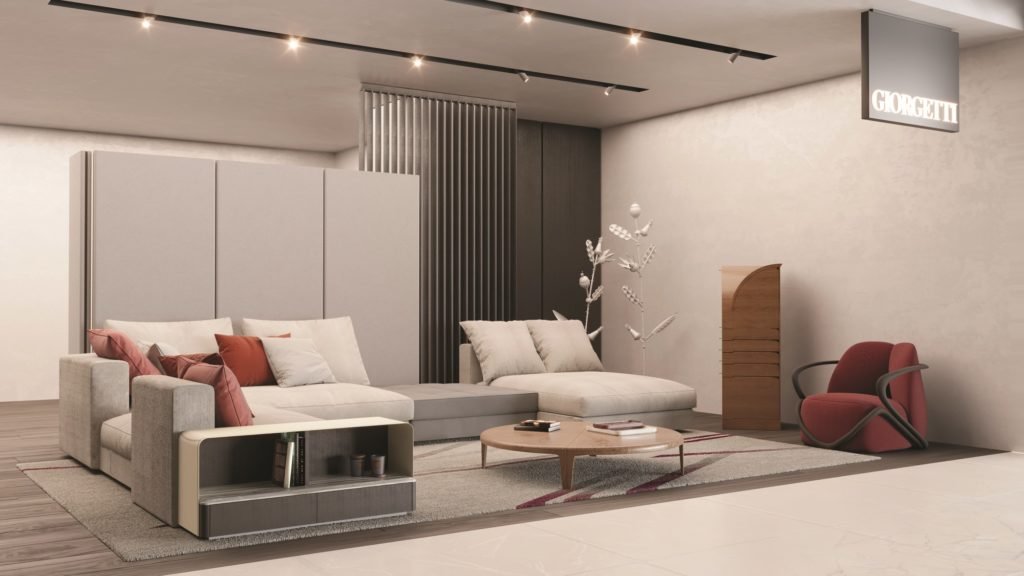 Giorgetti, a leading brand in Italian design excellence, seals a partnership agreement with the Hyundai Livart which is a subsidiary of Hyundai Department Store Group, one of the leading department store groups in lifestyle trends of Korea. Hyundai Livart is also a leading player in the furniture field in Korea. The aim of the collaboration with Giorgetti is to define and strengthen the presence of the Korean brand in the luxury segment, both in the private residential market and in large real estate developments.
As part of a long-term strategic plan, during the next two years, Giorgetti and Hyundai Livart will open seven large stores, including three mono-brand stores and four shop-in-shops located in prestigious malls in the main cities of South Korea. The first two openings are scheduled for the summer of 2021 in Seoul, in two different department stores. A 500 square metre flagship store opening in the heart of the Korean capital's design district will follow at the end of 2021. Then, it will be the time of the mono-brand stores and shop-in-shops in Daegu and Busan.
Hyundai Livart chose Giorgetti as its exclusive partner to enter the premium market, recognising the excellence of the Italian company's products, its expertise in creating elegant collections that last over time, and its ability to define a sophisticated style language that is appreciated worldwide.
Giorgetti's design know-how and the customisation skills of Battaglia, the brand that has been part of the Giorgetti Group since 2018, are a precious asset that Hyundai Livart will be able to draw on to define prestigious interior design projects in the residential and contract sectors, areas in which the Hyundai Group is active.
"The Korean market has always been particularly important for our Brand. We are confident that our partnership with such an important Group will enable us to make the most out of development opportunities both in the residential world and in the field of large-scale residential and hospitality projects in which the Giorgetti | Battaglia partnership is proving to be successful in creating incredibly articulated projects, but always characterised by the quality, attention to detail and sophisticated uniqueness typical of our DNA,"

⁠— commented Giovanni del Vecchio, CEO of the Giorgetti Group