K.art Group Installations: The Leader and Connectivity are on the Move
Two much-admired installations that have resided in Dubai's Design District are on the move to world-renowned West Beach on Palm Jumeirah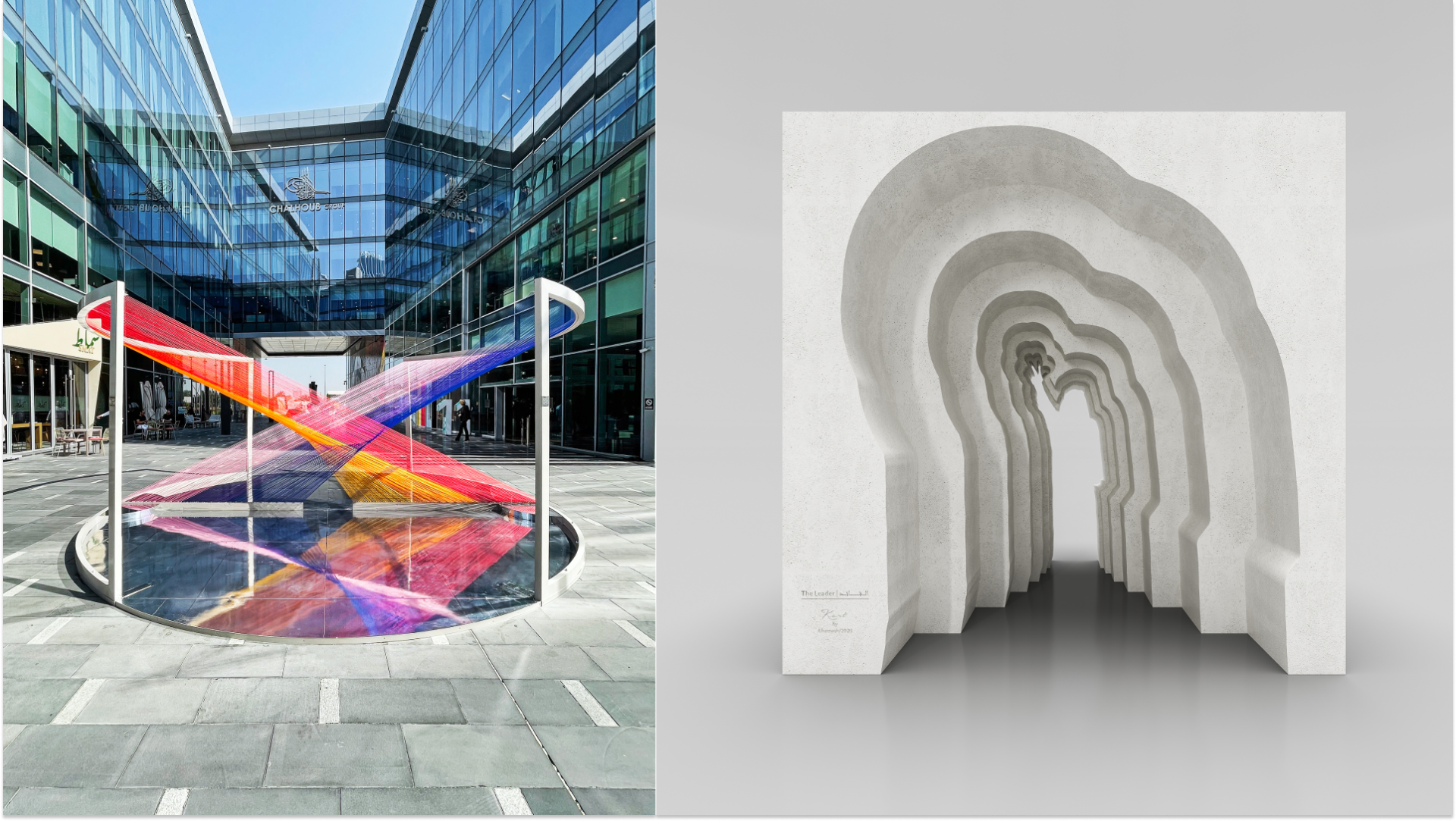 K.art Group, for the past two years, has showcased The Leader and Connectivity installations at the 2020 and 2021 Dubai Design Weeks, underpinning the city's stance and position as the regional capital of design. The design weeks have seen outstanding talents from the UAE, across the Middle East, and the rest of the world show extraordinary visions through installations, exhibitions, experiences and workshops that promote an array of design interests.
Nakheel, the world-leading master property developer, is responsible for many innovative and iconic destinations across Dubai. Their forward-thinking portfolio has been pivotal to realising the city's incredible vision. Nakheel wants to continue the celebration of talent within the city and has invited K.art Group to display two extraordinary installations on the world-famous, multi-award-winning Palm Jumeirah.
'The Leader' is a commemorative admiration of HH Sheikh Mohammed bin Rashid Al Maktoum and his inspired leadership of the eclectic population of the United Arab Emirates. The sculpture virtually guides onlookers through his journey of accomplishment, diversity and ordeals. 'The Leader' progresses into an optimistic future through an 'ewan' style space. HH Sheikh Mohammed has a down-to-earth relationship with the people of Dubai. The city's vibrant culture attracts residents and visitors from around the world, and this sculpture pays homage to a remarkable man.
'Connectivity' is an ever-transforming ebb and flow of energy that embraces Dubai's surrounding desert-scapes and reflects an imagined mirage into the reflective circular space. The installation discreetly appreciates the connections formed in the UAE and celebrates the extraordinary medley of Dubai's people. HH Sheikh Mohammed has an ambitious vision for Dubai 2040, which centres around people's happiness and quality of life. Just like the installation, the mirrored centre is the hub of inspiration that allows the blossoming of expression, acceptance and growth. Connectivity's primary objective is to highlight the significance of diversity experienced in urban Dubai.
Mustafa Khamash, the founder of K.art Group, is thrilled that The Leader and Connectivity  are on the move. He understands that the past few years have created a slew of changes and  challenges,  but  also  presented  opportunities  for  change,  transformation,  connection  and  celebration.
"We are thrilled to be partnered with Nakheel and HH Sheikh Mohammed bin  Rashid  Al  Maktoum to  continue  to  celebrate  such  are  remarkable  city.  K.art  Group  will  continue  to  represent  the  hopes  and  visions  of  the  country  through  extraordinary  installations with thought-provoking significance."