New Lladro Concept Store Opens in New York City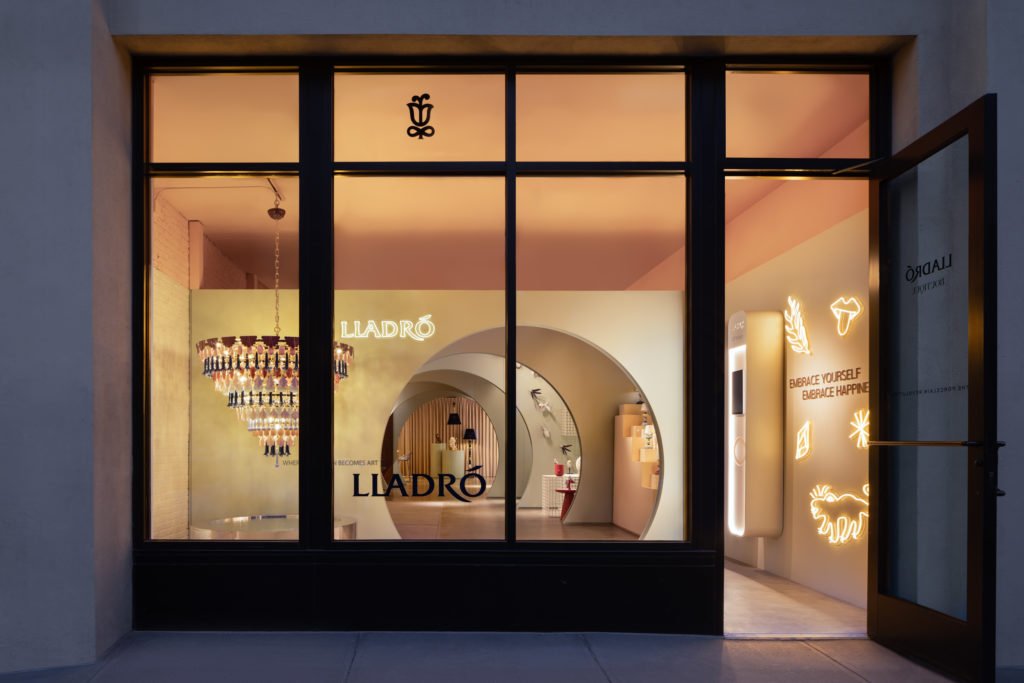 Lladró is pleased to open a new concept store in New York City, the first in the United States to be dedicated to the most innovative side of the brand. The store is set to revolutionize the way customers experience the brand and its creations, by offering a unique and immersive shopping experience, focused on showcasing the most ground breaking creative designs and collaborations. Located at 435 West 14th Street in the bustling Meatpacking District, the site was chosen for its prime location in a busy commercial area of the city, known for its rich history, elegant bars, restaurants, galleries, hotels, and boutiques.
The store's interior design is the work of Valencia-based Carmen Baselga Taller de Proyectos in collaboration with Lladró's team of store engineers. The design is based around a sequence of surrounding scenes that invite visitors into the world of Lladró, and in which the store's lighting lines will also be a main focus of the space. To create a cohesive environment, the design team used clean lines, geometric shapes and soft colors such as peach, sage green and sand to create a welcoming atmosphere for visitors. This new format is being introduced in select Lladró spaces and pop-ups around the world including Beijing, Berlin and Venice, and it aims to showcase the most groundbreaking aspects of Lladró while keeping in harmony with our current boutique concepts including that of the flagship store in Madrid.
The new store includes diverse scenarios that allow visitors to interact with the products on display through multiple senses. Additionally, visitors can also experience virtual technology that will provide them with an insight into Lladró's creative and handcraft processes. This allows customers to see firsthand the amount of high technique, creativity, and attention to detail that goes into the making of each piece. A section of the store, designed as an exclusive "Living Area", is dedicated to showcasing part of Lladró's Heritage line and its large High Porcelain masterpieces.
The company is expanding its omnichannel strategy by introducing a new location and concept that allows visitors and clients to discover unique and original pieces that align with their individual design preferences. The goal is to empower customers to curate and purchase creations that truly reflect their personal style. This new concept is aimed at providing a seamless shopping experience for customers by allowing them to explore, discover and purchase products in a way that is tailored to their individual preferences.

As Lladró celebrates its 70th anniversary, the new immersive space will showcase the company's most innovative collections, offering an experience-driven journey to visitors.