New Product for Thought and Innovation Processes – WHAT IF WE FLY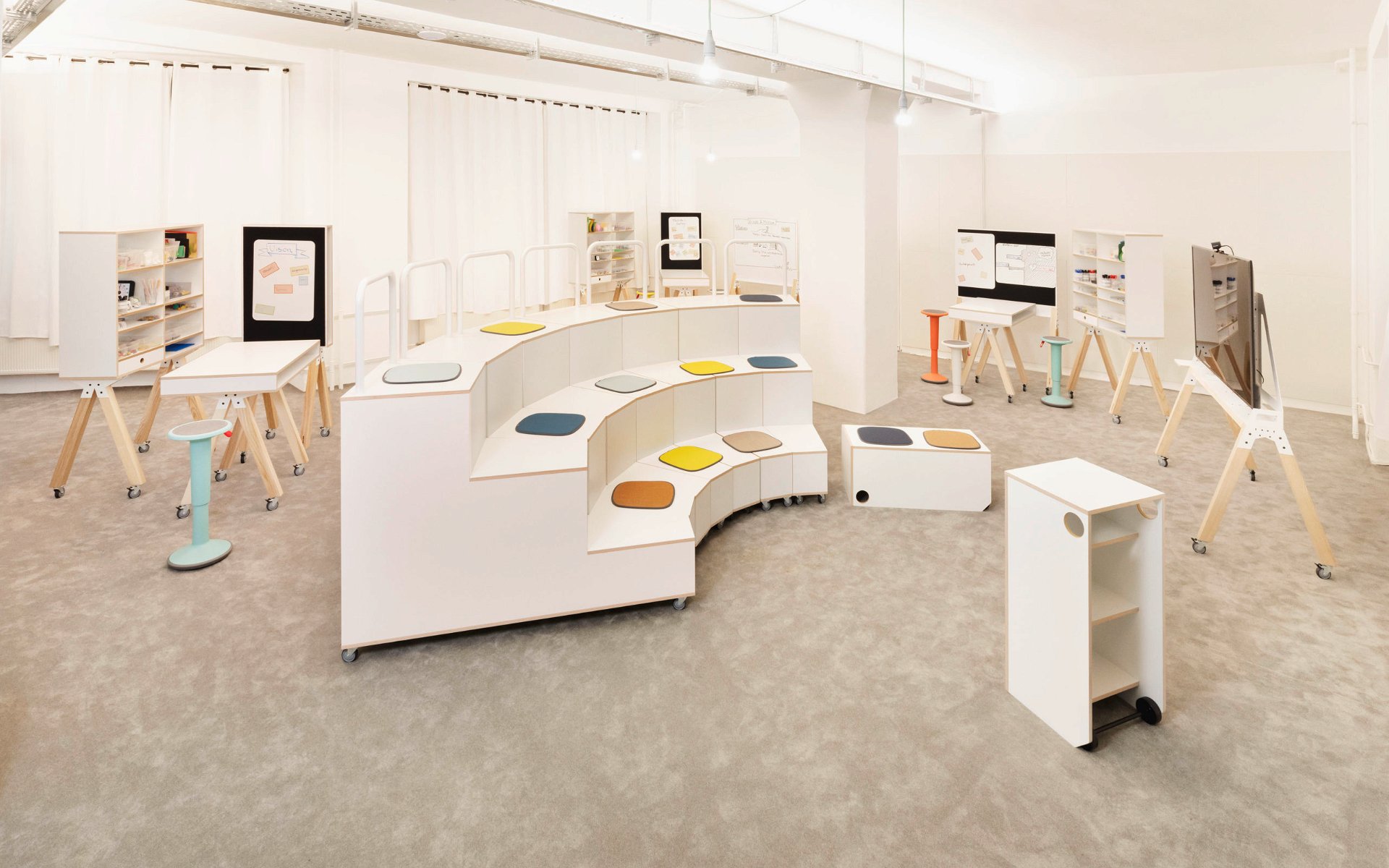 WHAT IF WE FLY is the new Interstuhl collection that is perfect for agile work and collaboration. Developed by design thinking expert Simon Blake and designer Frank Hesselmann, the mobile furniture items support thought and innovation processes. WHAT IF WE FLY is a central product family in the Splaces corporate strategy and a consistent implementation of the company's desire to develop solutions for overcoming the challenges of the modern working world.
Interstuhl's story of success began with the development of seating solutions for seamstresses to meet the challenges of the working environment of the time. Today, more than 60 years and one pandemic later, innovation pressure, complexity and the competition for skilled workers present companies with significantly more complex challenges. With WHAT IF WE FLY, the furniture manufacturer is addressing these exact issues. The mobile product collection supports modern working methods in creative and collaborative spaces and contributes to improving a company's innovative spirit and attractiveness to employees. For Interstuhl, this development is also another step towards becoming a supplier of comprehensive, future-proof solutions.
TEAM DESK, GRANDSTAND, TEAM SHELF or TASK BOARD – the products of the collection, with their understated, robust design and thought-out features, have already undergone extensive testing in practice and particularly in agile start-up environments. WHAT IF WE FLY offers all future-oriented companies a solution to the need for flexible but simple creative spaces that can be used intuitively and without hesitation. The dimensions of all products are matched to each other, allowing them to be combined in new configurations in next to no time. Always depending on what the current situation requires. The innovative hook-and-loop system of the FLYCHARTS is finally also making whiteboards into mobile tools.
"WHAT IF WE FLY is like a good butler. You don't even notice that someone is there until you need them, and when you do, they have exactly what you need already to hand."

– Simon Blake, Creator at Interstuhl
"The easier and more functional an item of furniture is, the more fun it is to use it. Intuition, dynamics and flexibility are core characteristics of WHAT IF WE FLY. So that it's not people who have to adapt to a space, but rather the space that can adapt to fit people's needs."

– Frank Hesselmann, Designer at Interstuhl
All WHAT IF WE FLY products are manufactured in the new, high-tech in-house wooden furniture production facility, expanding both the vertical integration and the value-added chain at Interstuhl. The products are shipped via the company's own logistics division.