Roar, Dubai's Leading Architecture and Interior Design Studio, Launches Metaverse Venture with Two Plots in Decentraland
"It's vital that Roar puts a flag in the ground in the metaverse." 
-Pallavi Dean, Founder and Creative Director, Roar.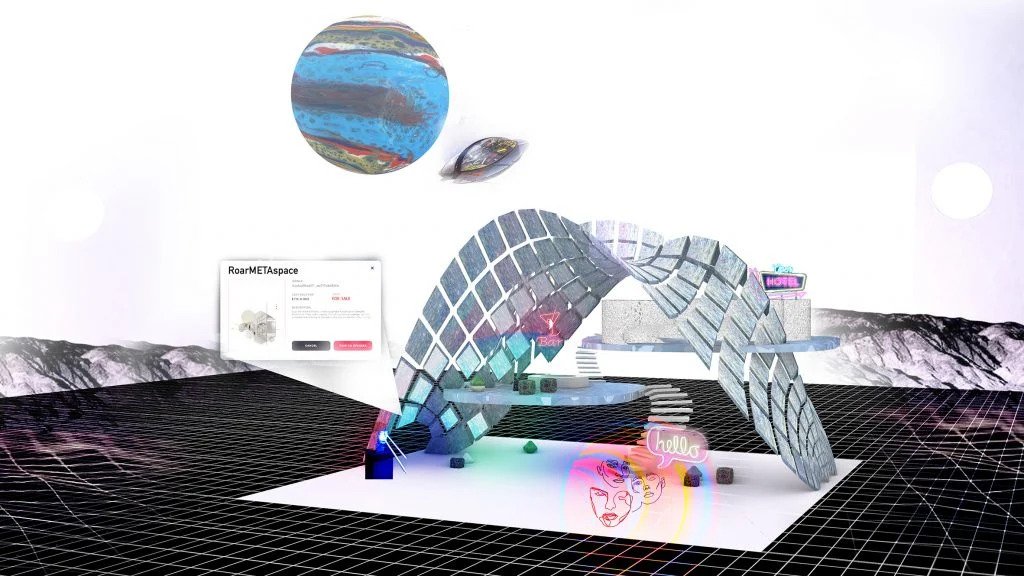 Dubai-based architecture and interior design firm Roar launches its first  commercial venture in the metaverse with the purchase of two plots of virtual land  in Decentraland.  
Roar founder and creative director Pallavi Dean comments:
"The metaverse is  clearly a lasting commercial phenomenon, not a passing fad, so we want – and  need – to be there. By launching Roar Meta Space, we're creating a one-stop shop to design and develop property in the virtual realm. We're already in  advanced discussions with several clients about really exciting projects".  
Situated in close vicinity to the desirable fashion district, Roar plans to develop the  plots into a multi-functional space, which will include a selling art gallery, a  furniture showroom and store as well as a creative and business event space and  an experimental hotel of the future. The evolution of the development can be  followed on Instagram: @roarmetaspace.  
"The metaverse has been in the making for decades: I'm 40, and I  grew up playing computer games like Sim City; my kids have been building in  Minecraft and Fortnite for years – we just never used the word 'metaverse'  before."  

– Pallavi explains
"This is not unchartered territory for us. Designing with AR and VR  is second nature, it's how we work, they're the tools of our trade. Traditionally we  would hand the designs to engineers and builders to create a physical space – the  metaverse simply cuts out that part of the process".  

– Pallavi elaborates
Pallavi believes the key to success in the metaverse is the removal of the two main barriers to creativity in architecture: safety regulations and budget. However, making spaces relatable instead of ultra-futuristic or sci-fi remains vital. Enduring design always wins in the end.
Roar is an award-winning interior design and architecture firm based in Dubai,  UAE. A team of 30 designers has been creating physical spaces across the region –  from homes and hotels to offices and schools – since 2013. The plots bought by  Roar in Decentraland cost approximately 18,600 Mana (US$36,000).  
---
About Pallavi Dean  
Dubai-based Pallavi Dean is the founder and creative director of interior design studio Roar.  Pallavi believes her designs reflect the influences of being born in India, raised in Dubai  and working for several years in London. Having trained as an architect and a sustainability specialist, she launched Pallavi Dean Interiors in 2013. The studio was  rebranded as Roar in 2018.