Rug Collection Showcases Saudi Arabia's Diverse Heritage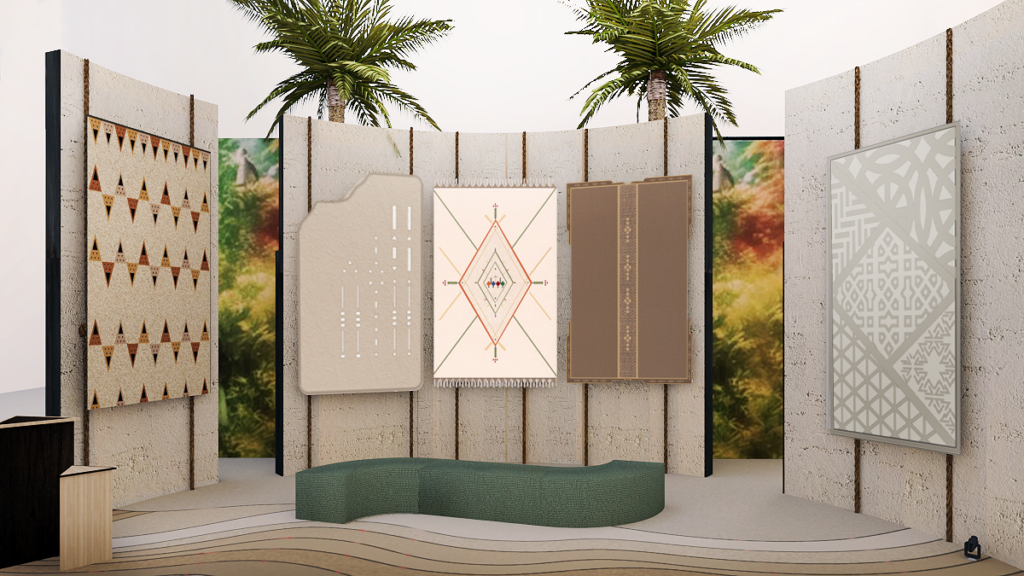 A creative collaboration between two design players in Saudi Arabia aims to unfold part of the country's rich cultural tapestry, offering a journey through its varied landscapes and diverse heritage. 'Nomad Journey' is an exclusive rug collection created by the interior design team at Kristina Zanic Consultants in Riyadh, in close collaboration with specialist carpet weavers BSH Walls & Floors. The collection comprises five different designs, drawing inspiration from a traveler's voyage through the various regions of Saudi Arabia and capturing the diverse experiences.

Saudi interior designers Amani Al Ibrahim and Noura Al Kanhal worked closely with the BSH team to create a contemporary collection that exudes a distinct Saudi identity. Amani explains that "While outsiders often associate Saudi Arabia with exotic deserts or towering skyscrapers, we wanted to convey the promise of discovery within the country, and to showcase the rich diversity in regional landscapes, architecture, and art."

The designs capture the unique essence of the Najd, Aseer, Ahsa, and Western provinces, artfully weaving their distinctive characteristics into the fabric of each rug through an interplay of patterns, colors, and textures. The rugs are 140cm by 200cm in size and made from 100% hand-tufted New Zealand wool, carved at varying heights for a luxurious textured finish. The process from initial concept to final product involved multiple iterations, ensuring the realization of the desired outcome.

The central Najd region is represented through two rugs. SALWA depicts the organic building forms, geometric patterns, and mud and plaster hues and textures, while EBIAH highlights the geometric style of traditional Sadu weaving. Meanwhile, the colorful geometric borders of murals and frescoes often seen in the southern Aseer region are conveyed through NAQSH.

The representation of traditional clothing also comes into play, with BISHT inspired by the warm hues and embroidery of the Saudi cloak worn by men in the Eastern Al Ahsa region. Finally, AL-ROSHIN showcases the Western region's mashribia, which are traditional architectural elements in the form of cantilevered bay windows enclosed in wooded latticework.

Originally designed for display at Index Saudi Arabia trade show, the collection received such a positive response that it is now available for order through BSH, with the added flexibility of customizable sizes. The collection allows enthusiasts of Saudi heritage to bring an element of the culture with a contemporary interpretation into their own spaces.
About Kristina Zanic Consultants
Kristina Zanic Consultants in an award-winning interior design consultancy with offices in Dubai, Riyadh, Bangkok and Clark. Established in 2012, the studio has a project portfolio covering over 20 countries in Middle East, Europe, Asia, and Africa, in collaboration with international brands and developers in the hospitality sector.

Key projects include the St Regis Red Sea Resort in Saudi Arabia, Domes Miramare luxury resort in Greece, St Regis Kuwait, JW Marriott Masai Mara Lodge in Kenya, and Ritz-Carlton Wadi and Hamra Resorts in UAE. The company has been voted as the top commercial interior design company in the Middle East at various awards, while founder and CEO Kristina has been prominently featured on top designer lists in the region.