The 2017 edition of the Salone Del Mobile, now in its 56th year, kicked off to an exciting start, evident from over 300,000 visitors on the first day itself. Not surprisingly, one of the largest and most popular furniture trade shows in the world had a lot to offer this time as well.
It wasn't an easy task, but we've picked the top trends and products from the show – the ones that had us saying 'Bellissimo' the loudest!
1) Kauri Wood
This year's  Salone Del Mobile exhibits have proven how tables have evolved beyond traditional form and function. A mix of opulent and contemporary designs, the pieces we saw seemed worthy of a space dedicated only to themselves.
But if there was one table that definitely stood out, it's this one below.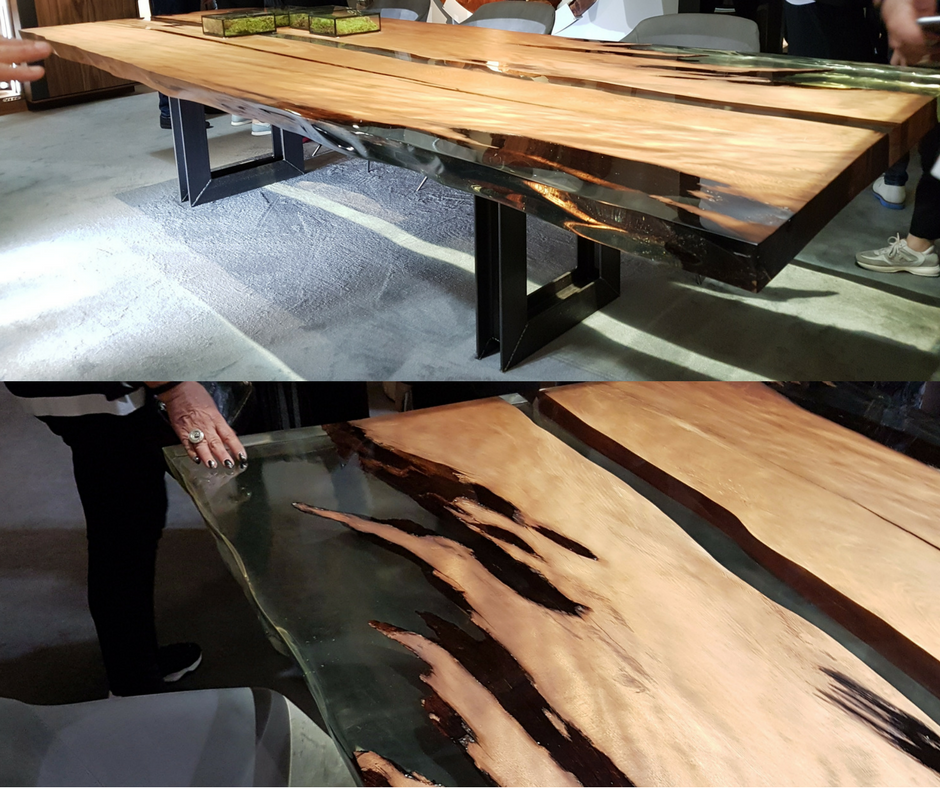 Ever wanted to dine on a table made from wood that pre-dates the Stone-Age? Evidently, now you can.
The stunning table top – a blend of wood and resin – is fashioned using Swamp Kauri Wood, located in Northern New Zealand. Carbon dated to about 50,000 years old, Ancient Kauri' are pre-historic trees buried and preserved in peat by a yet undiscovered act of nature during the last ice-age. These trees provide the large single slabs available on the planet. The finish you see is a proprietary resin applied to both sides. They're then fitted with steel legs to be able to market them as functional tables.
We just weren't sure if they belonged at the exhibition,  or at a museum!
2) Ferrari Cockpit Chair
Poltrona Frau has long been the source of Ferrari's sleek and sophisticated interiors. They've now decided to take their half a century's old experience to a new level, using it to design a chair that combines the thrill of Ferrari and the master craftsmanship of Poltrona Frau. The Cockpit collection represents an amalgamation of the identities of two iconic giants, coming together to celebrate the 70th anniversary of the Maranello carmaker.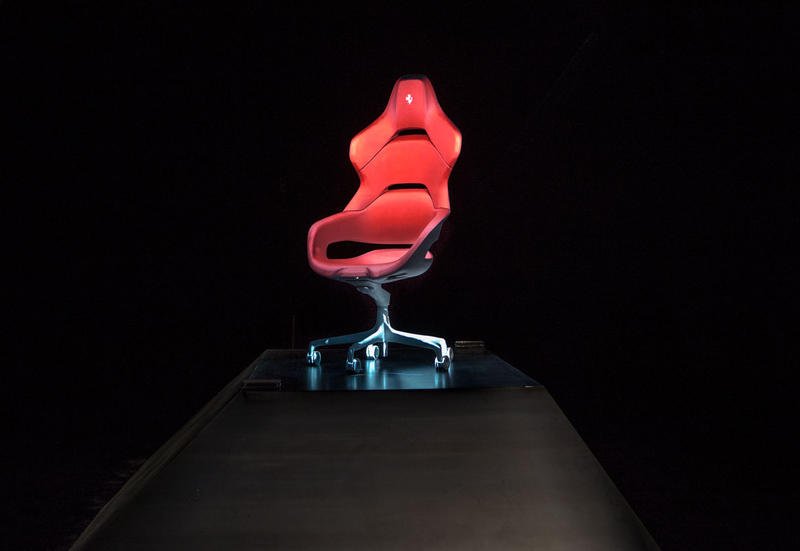 Auto experts, petrol heads and anyone familiar with the Ferrari's signature design can easily tell the chair's design influences from its unmistakable red cars. Wonder many seconds it takes this one to go from 0 to 100?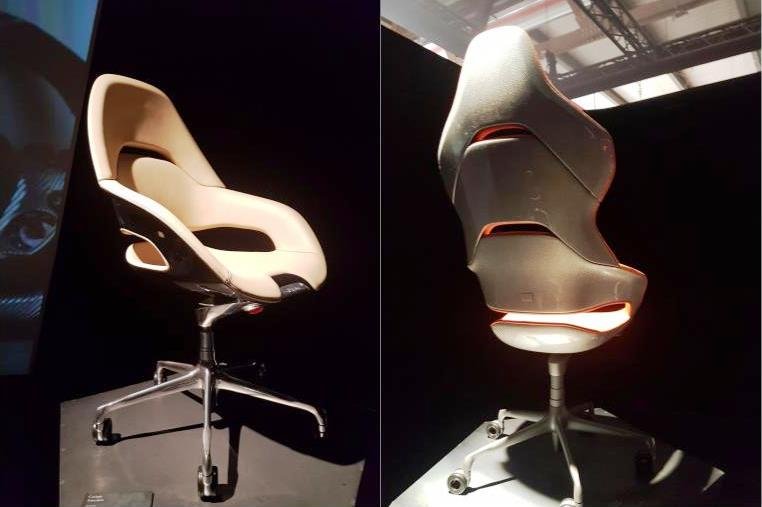 3) Emotional Light by Arturo Alvarez
With nature serving as their source of inspiration, Arturo Alvarez has been producing unique, award-winning contemporary lighting designs for the past 20 years. All products are hand-made at their factory in Spain, with a focus on using sustainable materials to produce designs that reflect positivity and the natural relationship between humans and nature.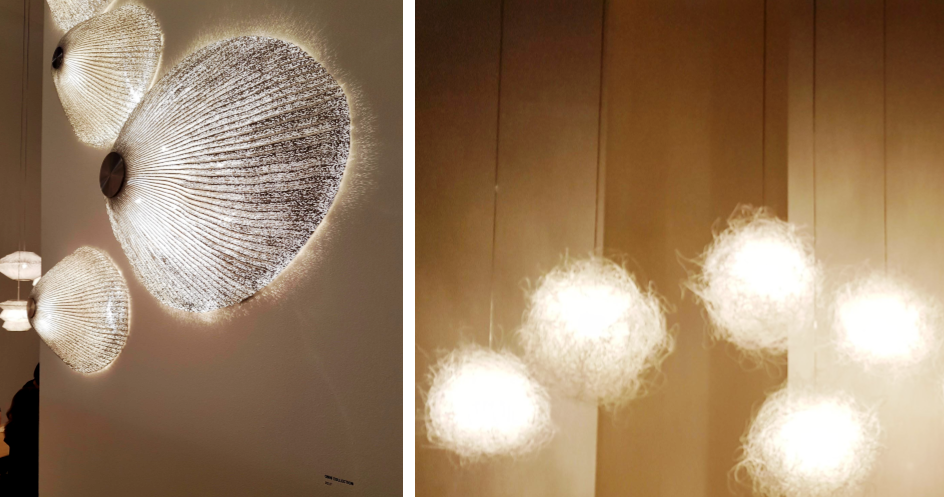 Salone Del Mobile 2017, we got the chance to check out his patented SIMETECH®, a handmade material, composed of a stainless steel mesh with a silicone covering application. This highly malleable and moldable material allows for varying shapes, structures and light capacity in each product.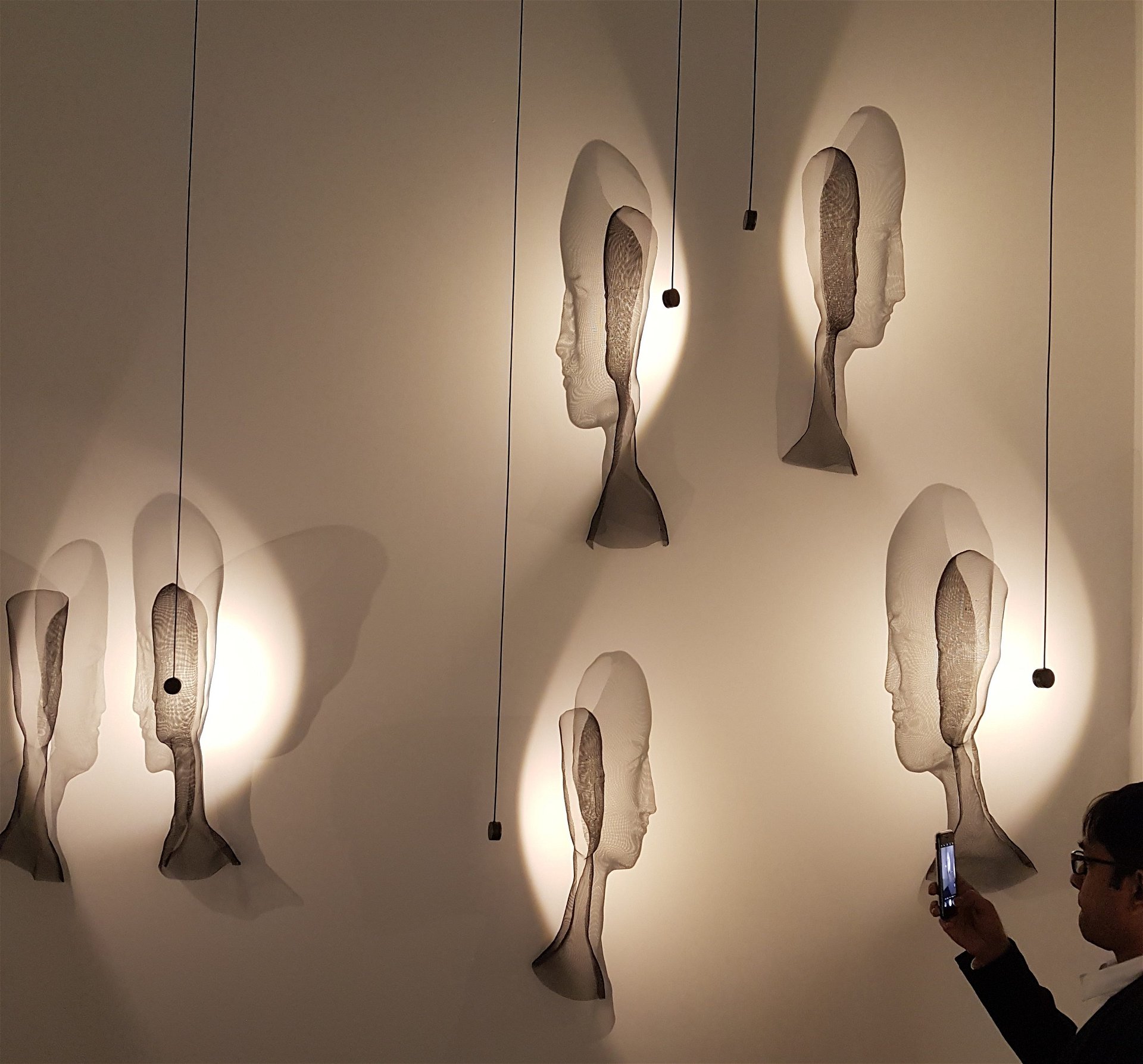 4) Zero Body Bed
Designed to be a sensory deprivation tank – the ZeroBody Bed is a collaboration between spa brand Starpool, Italian designer Christiano Mino, and brain wellness research company Neocogita. The Zerobody envelops users in its heated water bed folds in a way that gives the sensation of having all sensation removed. Instead of feeling the "bed" against their skin, Zerobody-ers will feel as if they're suspended in the air.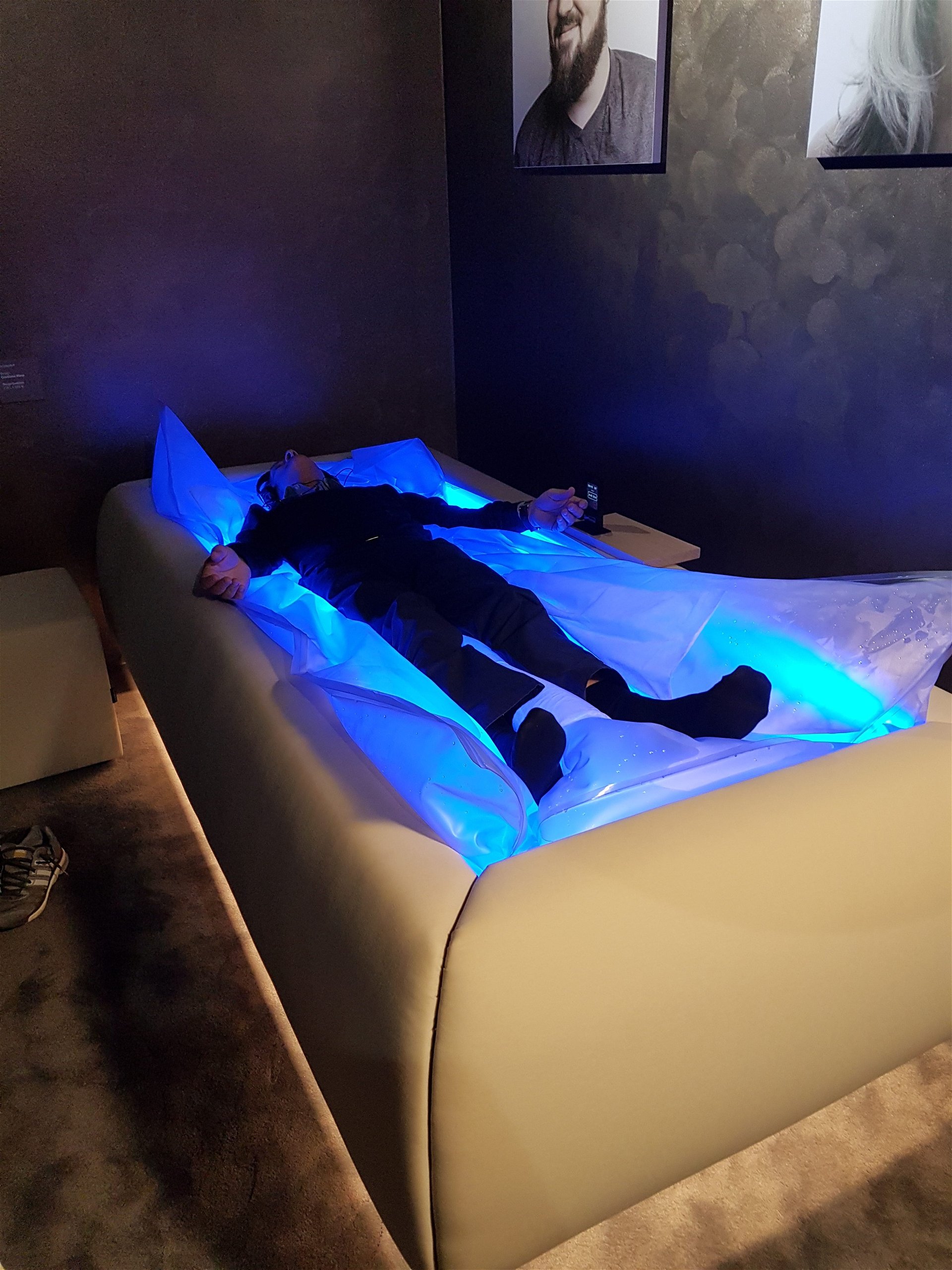 5) Cisco Spark Board
Cisco has officially raised the bar for technology in the workspace collaboration game. With the Spark Board, you can wirelessly present, write on a virtual whiteboard, and video or audio conference – everything you need for team collaboration, all at the touch of a finger. And you can use the Cisco Spark app to connect to your virtual teams outside the physical room, through the devices of your choice.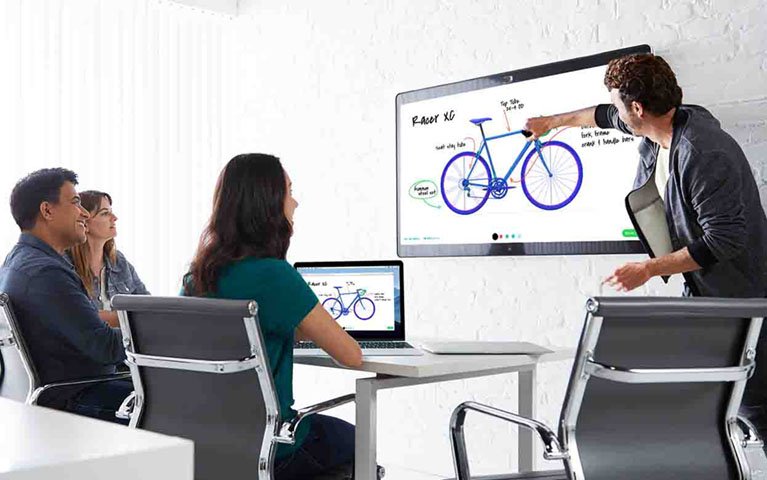 The board automatically wakes up upon detecting your presence in the room via your Cisco Spark App enabled device, and intelligently anticipates and suggests an activity to choose from. A truly high-quality collaboration experience to enhance the way we work.
6) FOCUSED – Skateboard Wood Works
Fresh, innovative and novel –  these guys managed to stand out at  Salone Del Mobile ; no easy task. Focused is doing a great job of making sustainable furniture cool!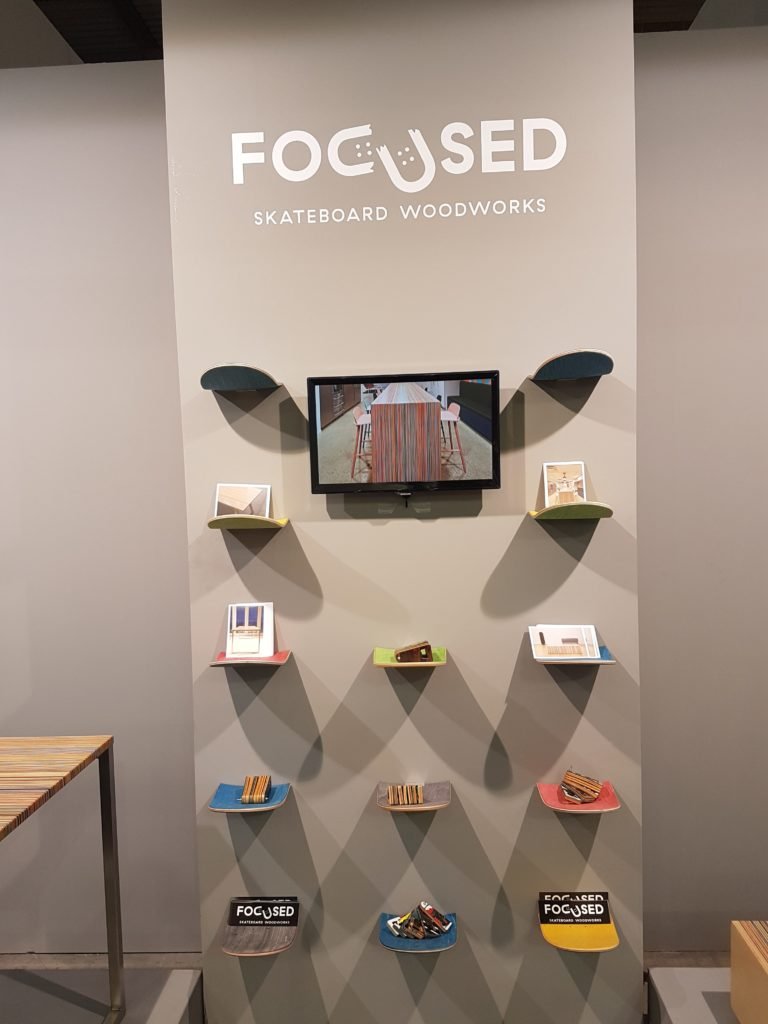 By collecting and recycling old skateboards, they are able to source high-quality maple wood. In the process, the boards are reborn into the colorful sustainable products such as the one below.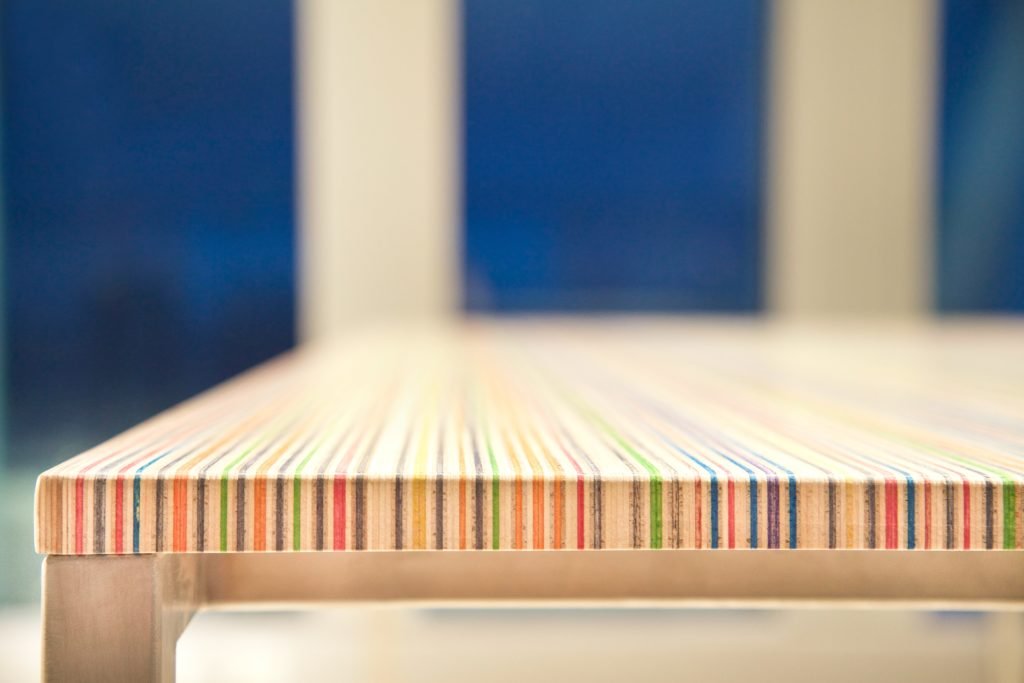 ---