Countertops are important. They provide the space and durability to keep items organized and clean in your kitchen or workspace, all while providing a sense of elegance and color to your space. Material engineering has come a long way over the past few decades; we now have available some truly impressive materials that blend aesthetics with functionality and durability in ways we didn't think were possible. With kitchens especially, countertops offer a space to cook your meals with comfort and space without having to worry about what's below the cutting board.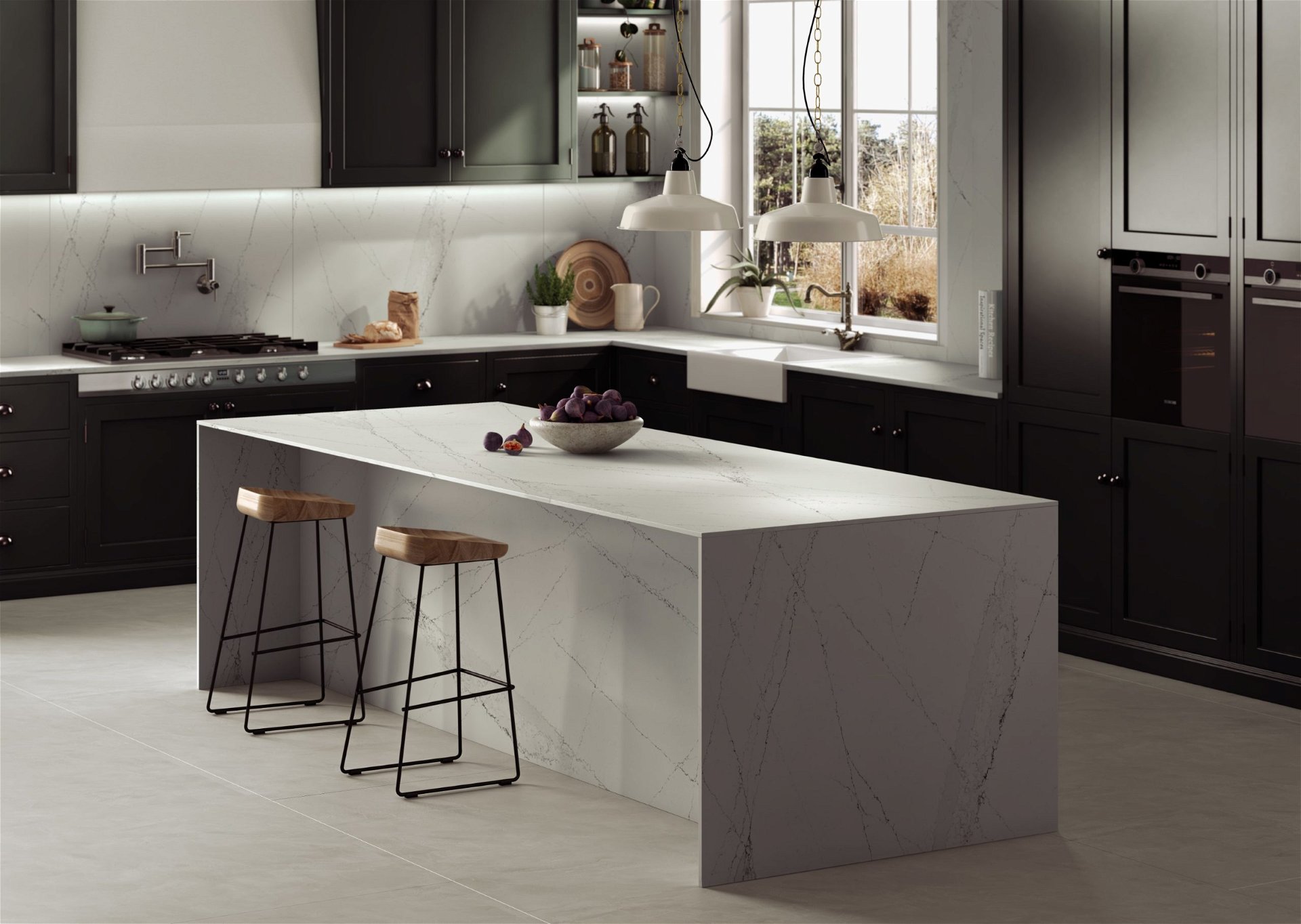 Cosentino has been a leader in their industry for several decades now, and for good reason.  Developed with HybriQ+ technology, their Ethereal collection tries to live up to its name and takes the concept of marbled colors to a new dimension. The Ethereal collection interprets the dreamlike vastness of the sky by drawing fine veins of deep hues on white canvases. The result is Silestone's most advanced and cutting-edge series that is bound to add a next-level aesthetic to  your kitchen.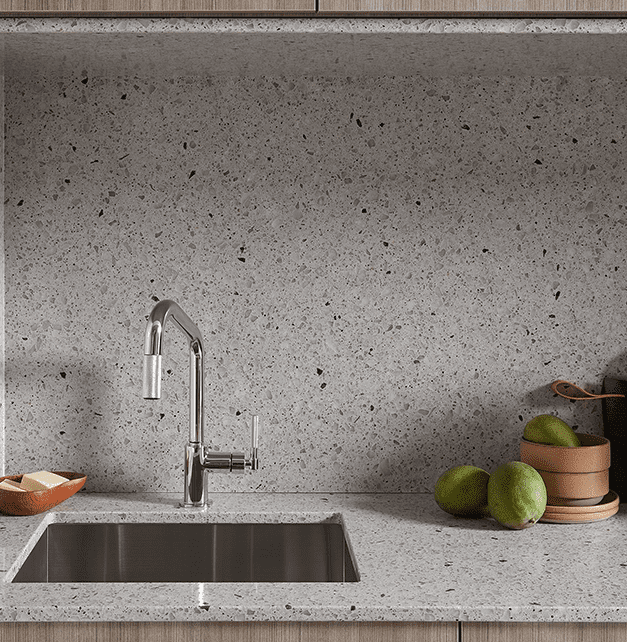 Wilsonart® Quartz is a stylish, sleek and strong material that performs on a level that few other similar materials can match, making it one of the most popular surface materials on the market today. These surface designs are inspired by nature, and do a great job when you want a natural feel from an engineered product.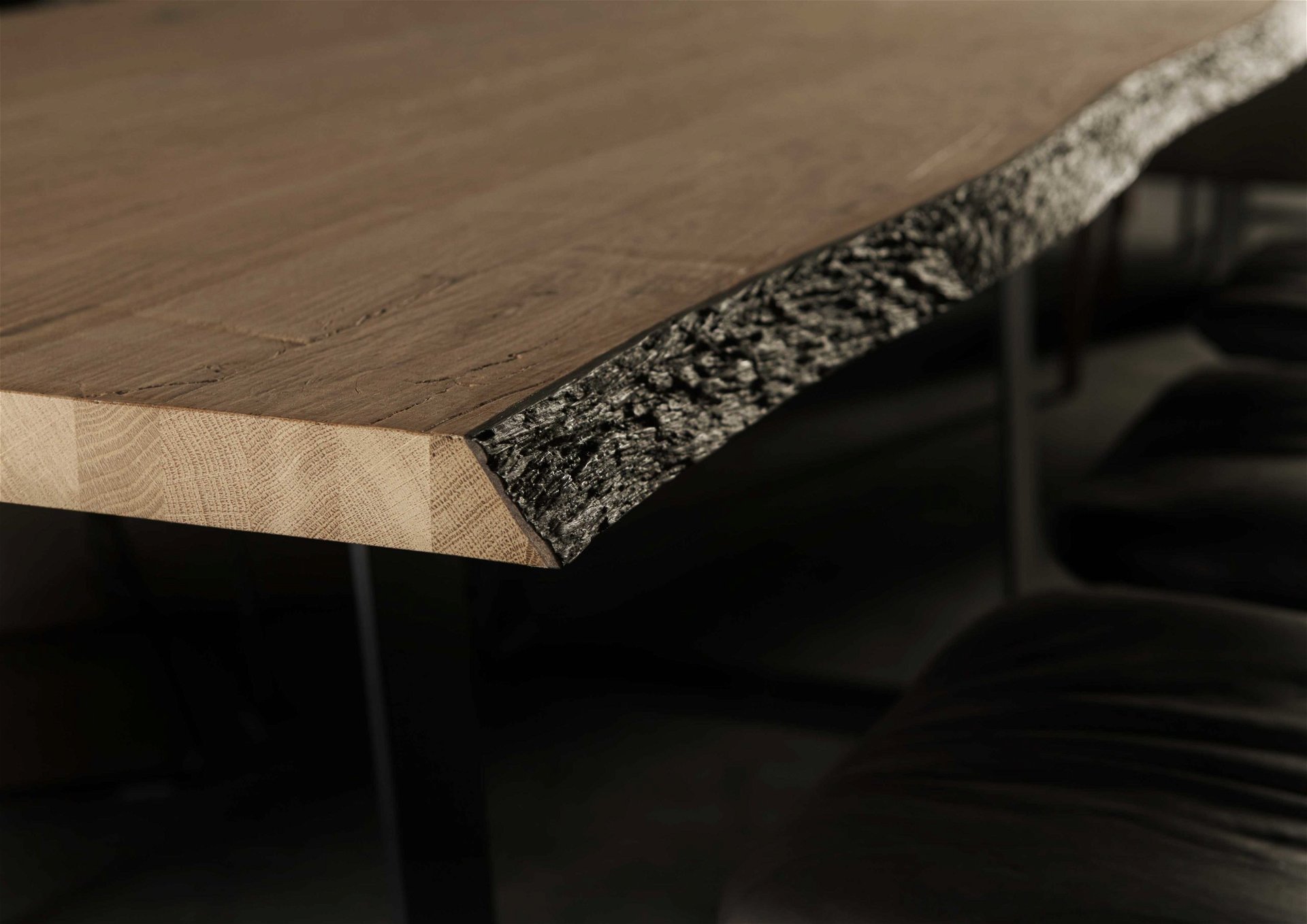 You can't deny the soothing appeal of a good old wood work surface. The Table Top Old Nature is a combination of two textured panels. 2512 Old Nature is used for the top and 2487 Borke is used as an embossed live-edge.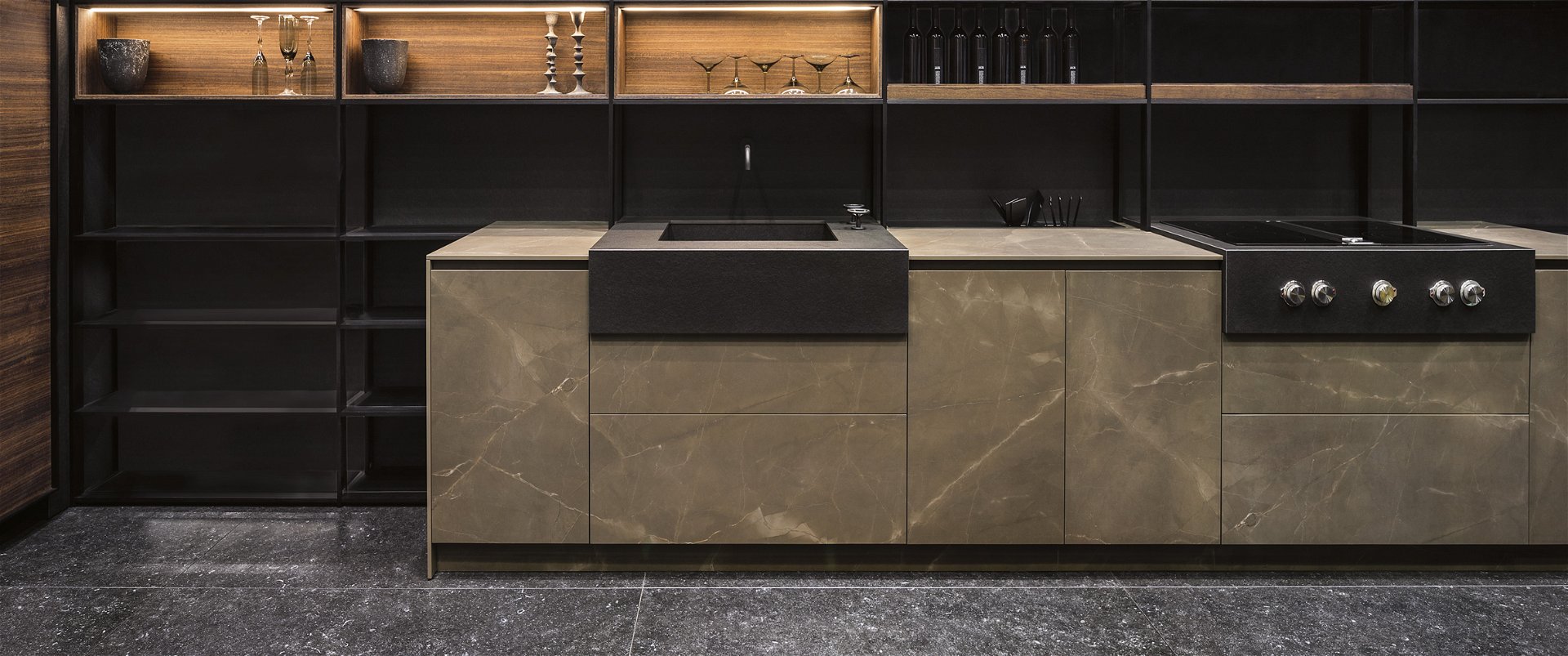 Inspired by the indigeneious material found in the province of Castellón within the Santa Magdalena quarries, Pulpis is easily recognized by its striking tobacco brown tone and subtle white and golden veins lining the slabs. This aesthetic sends a message of luxury, class, and elegance in contemporary fashion while working with other architectural elements of lighter tones.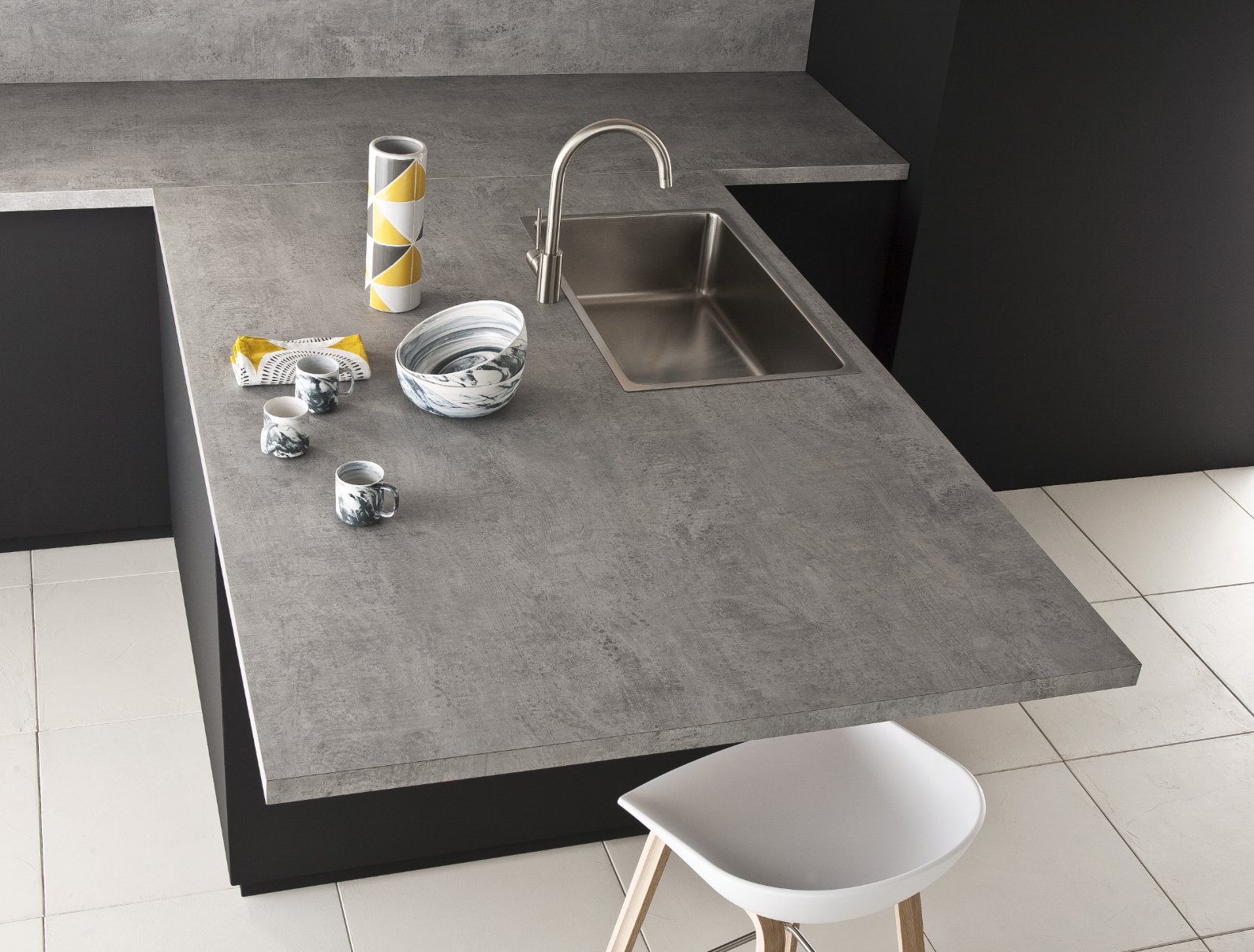 If you're looking for a simple yet aesthetically pleasing surface that is functionally superior, then this Reysitop product is the one for you. It's self supporting and machinable throughout its thickness, it works well as a kitchen top, bar counter, or even a work surface.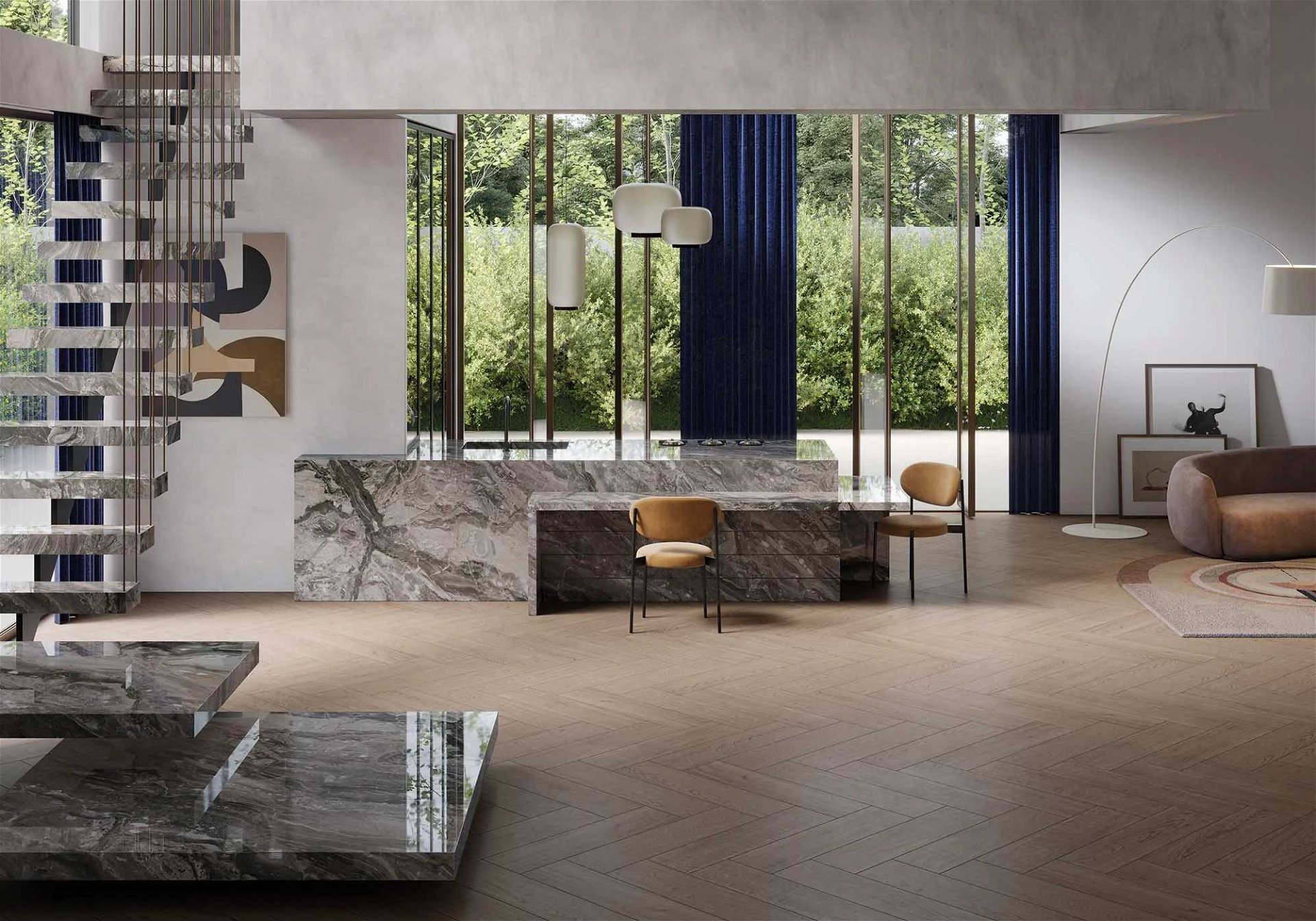 Porcelano's Orobico Grigrio captures the peculiarities of natural stone with the intention of becoming a feature in modern and minimalist spaces. Its variety of grey tones work hard to show how glamorous nature can be in its own way.