Each year, we wait with excitement for Surge's 'Design, Dine, make a Difference' gala. And true to form, Surge comes up with better, more unique ways of engaging the region's A+D community towards a singular purpose – to provide sustainable, safe water, sanitation and hygiene solutions to the world.
This event is made possible because of Surge's Sponsors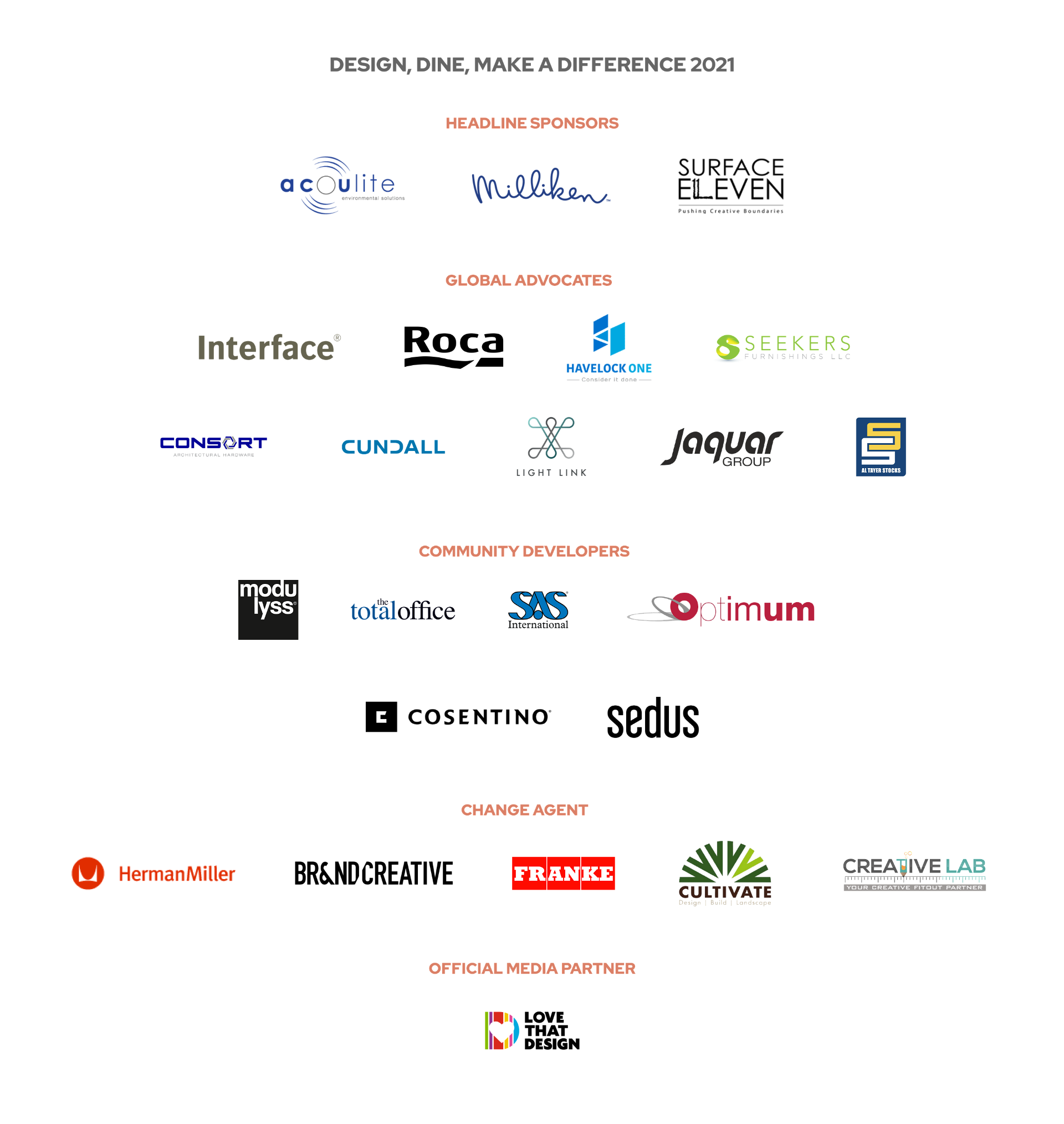 The Design Challenge 2021: GAIA
The Surge journey starts with a design challenge, where designers battle it out in a thrilling race to create the best, most unique creation, and it culminates in a glamorous and purposeful awards gala event.
This year's theme, GAIA — suggests that we coevolve with our environment.
Designers are challenged to capture our changing planet and humanity's role in this change by considering all four dimensions of sustainability – the social, ecological, economic and worldview.  Designs can be provocative and raise awareness of the ecocide that is occurring, or celebrate the beauty when working in synergy with nature. The pieces of furniture or lighting are meant to live outdoors in nature and inspire a lighter footprint on our planet, one that encourages humanity to respect, protect and celebrate our connection to Mother Earth!
Here's are the 2021 Participants

The DDD 2021 Awards
The various categories for the awards include:
Overall Competition Winner

Highly Commended

Most Impactful

Most Sustainable

Most Innovative

Master Craftsman – awarded to Build Partner

People's Choice

Cause-Centered
The Sustainability Awards

---
About Surge
Founded in 2008, Surge has impacted over 1,000,000 people in 11 countries. 
Our work includes: construction of wells, springs, rainwater harvesting systems; installation of household and community water filters; construction of toilets; and the implementation of customized hygiene and menstrual health education programs. Surge is actively delivering its sustainable, holistic, community led programs in Haiti, the Philippines and Uganda. Through our work, entire communities have seen improvements in infrastructure, health, dignity, education, income, and many other advances in the overall well-being for generations to come.

Surge is headquartered in Chicago, USA with a branch office in Dubai.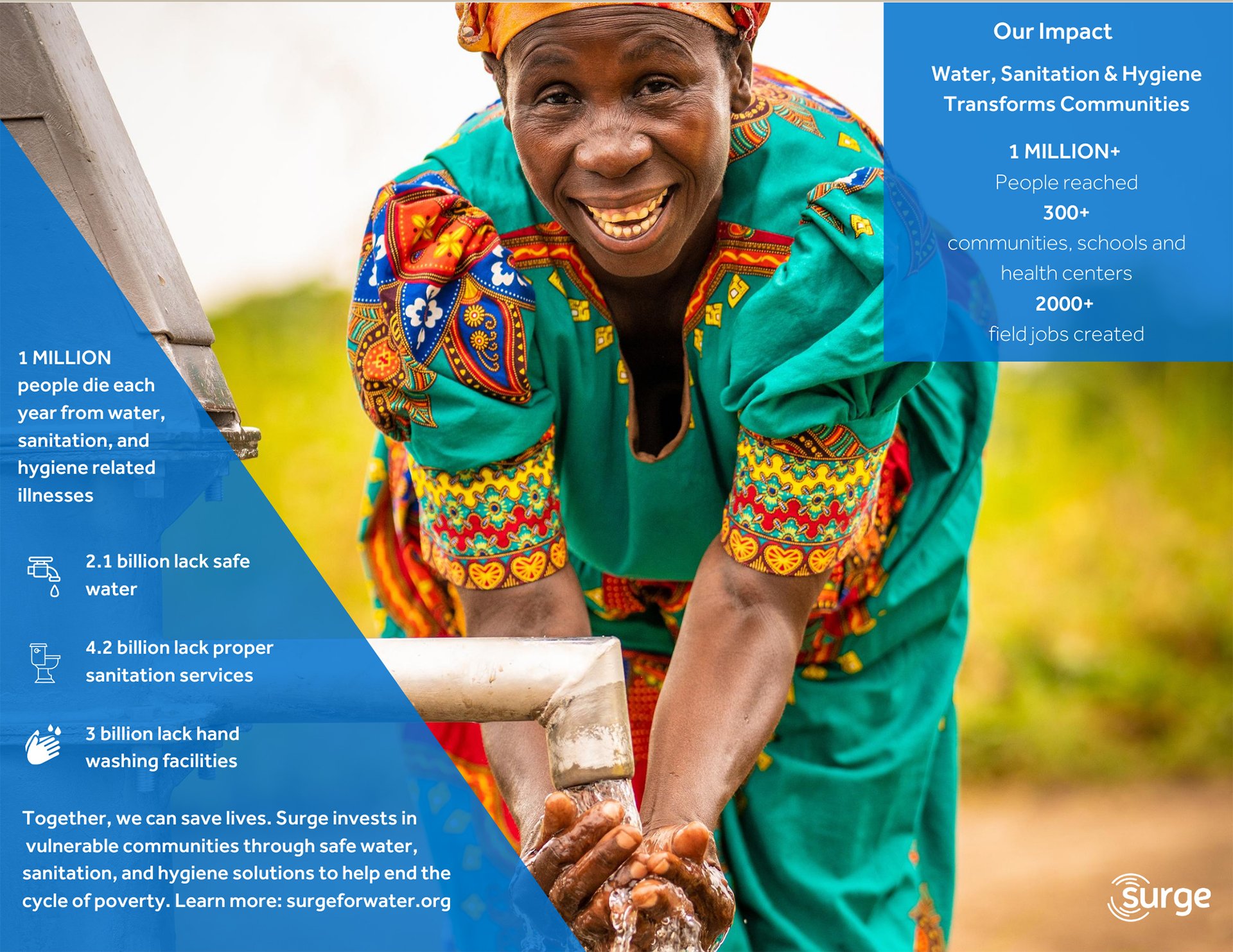 8 Dec 2021 - 7:00 PM - 12:00 AM