INDEX Conferences to Probe Technology's Impact On Design & Retail Leadership alongside Innaugural Stones and Surfaces Summit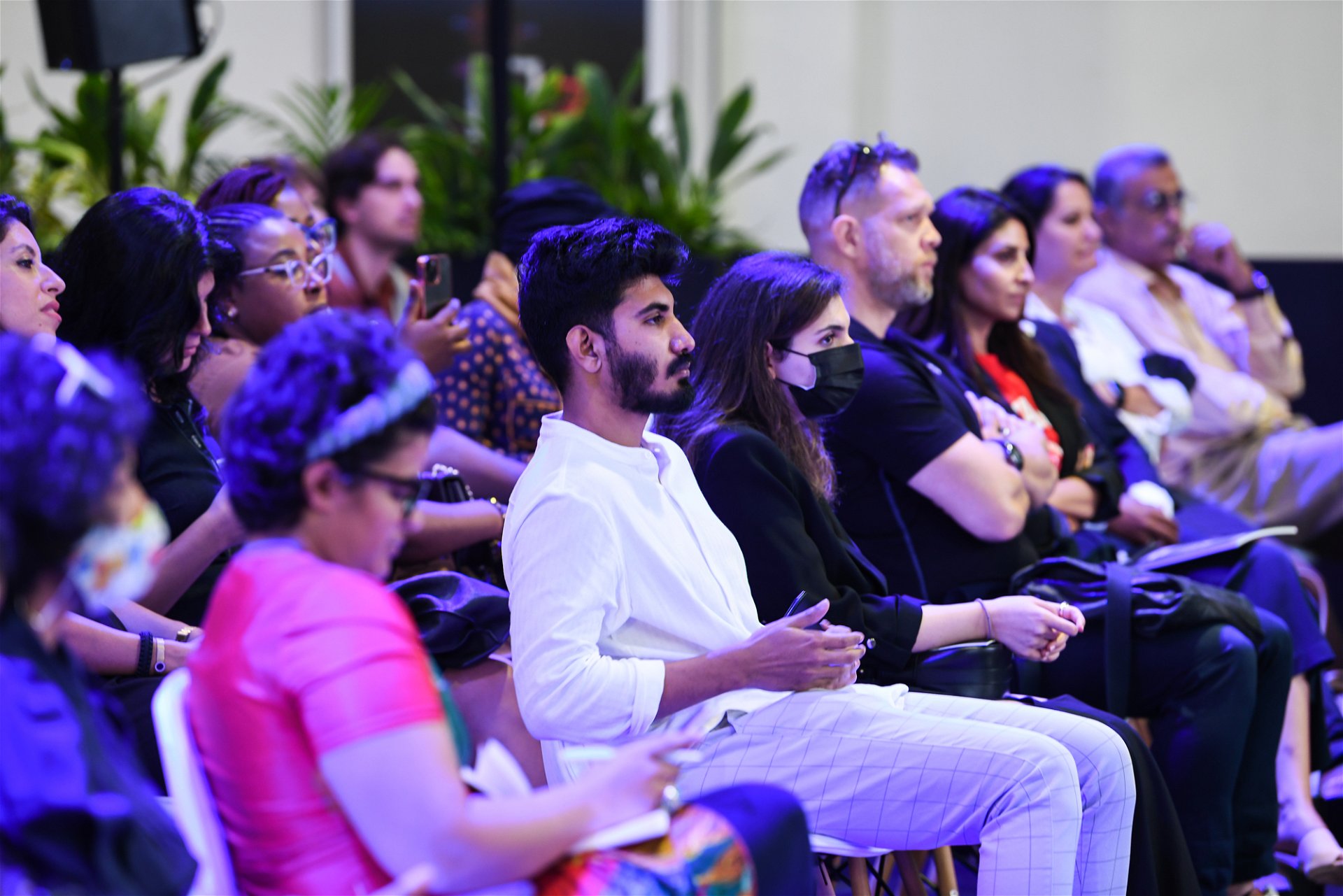 The impact of technology on the transformation of the architecture, design and retail sectors will be explored in two mainline conferences taking place at INDEX 2023, in Dubai next month – the ultimate meeting place for the interior design and fit-out industries. The show's Design Talks and Retail Leadership Forum will gather experts who are driving the future of the sectors where AI, the Metaverse, data analytics and e-commerce are transforming every facet of the industries, including talent nurturing and recruitment, logistics, design processes, customer engagement, and inventory management.
"Our conferences are essential to all working in industries which face operational and supply changes which could ultimately lead to business success or failure. INDEX will host a series of open and lively discussions where delegates can absorb inspiring insights from the industries' most prominent movers and shakers, including renowned regional architects, creative thinkers, and leading retail operators."

Elaine O'Connell, Vice President Design & Leisure of dmg events
The INDEX Design Talks, sponsored by Geberit, Cosentino, Presto, and Kohler, will touch on the transformative impact of technology as sector trendsetter Firas Alsahin, Co-Founder and Design Director at 4space, will address essential issues including 'The Revolution Impact of AI on the Architecture and Interior Design Process.
"Artificial intelligence is transforming the way we approach design, from enhancing our creativity to revolutionizing the way we construct and inhabit our physical and digital spaces. As we explore the potential of AI and the metaverse, we have the opportunity to create a new era of design that is both more efficient and more visionary."

Alsahin
Also on the agenda will be scrutiny of the design industry's role in assisting the attainment of sustainability goals. It's an issue that, Esra Lemmens, Founder of The Esra Lemmens Agency and Chairperson of Design Talks, says is vital to the industry's own survival and reputation.
"Design for Environment—it's exactly as it sounds. Architects and designers are designing new products with greater responsibility keeping the environment in mind. The process starts with simply asking questions, lots of questions. What renewable materials could designers use in this project? How can they avoid creating a lot of waste? How can we reduce the carbon footprint, how can we do better and make sure our planet sustains for the generations to come? Throughout the Middle East, nations have been laying out their net zero and sustainability goals, and it is up to all in the design sector to respond responsibly. Designers have to pose important questions, including how they can ensure their products perform well without exhausting resources and that those products can stand the test of time in terms of both functionality and aesthetics."

Esra Lemmens, Lemmens, Founder of The Esra Lemmens Agency and Chairperson of Design Talks
The Talks will also feature dedicated sessions investigating ways of inspiring young Emirati talent in the design sector and present the work of the Top 10 projects of the INDEX student competition, which saw young talent win internships with the region's leading design houses.
New to INDEX this year, is the Stones and Surfaces Summit. Sponsored by Asian Paints Berger and tailor made to discover the vital role of stones, surfaces and paints in contemporary design and architecture. The Summit will focus on key topics including – Pros and Cons of Laminate Flooring vs Luxury Vinyl Tiles, Stone and Surface Applications in Interior Design, Trends in Surface Design and more.
Meanwhile, the Retail Leadership Forum will bring into focus current consumer trends, logistics strategies, and procurement techniques to help industry go-getters improve their business tactics and boost profitability. The Forum will see the biggest industry names join in discussions around furniture trends and retail design for furniture stores, the role of digital marketing and e-commerce in enhancing sales and the customer experience, as well as long-term customer loyalty.
"The retail industry is at a crossroads when it is facing key challenges of staff recruitment and retention, shifting consumer behaviour, rising data security threats, and the blurring of lines between physical and digital online shopping. The Retail leadership Forum will give delegates the opportunity to gain insights which will enable them to better navigate these issues to ensure the sector is capable of transforming challenges into opportunities."

Dr. Ali Hammoud, CEO, Midas Furniture
---
About Index
Since its inaugural over 30 years ago, the three-day INDEX trade show has developed into a major gathering for the interior design and fit-out industry. Combining the traditional elements of a trade show with a variety of expert-led conferences, motivational elements, and exciting showcases of innovative products, INDEX attracts more than 17,000 visitors each year. With 300+ exhibitors and 100+ expert speakers taking part every year, attendees benefit from the networking opportunities, the chance to discover new products and trends, and ability to maximise their industry knowledge by attending insightful conferences featuring titans of the global interior design industry who are transforming spaces with product, design, and technology.