SilentLab Presented Unique Soundproof Design MICROOFFICE at Clerkenwell Design Week 2022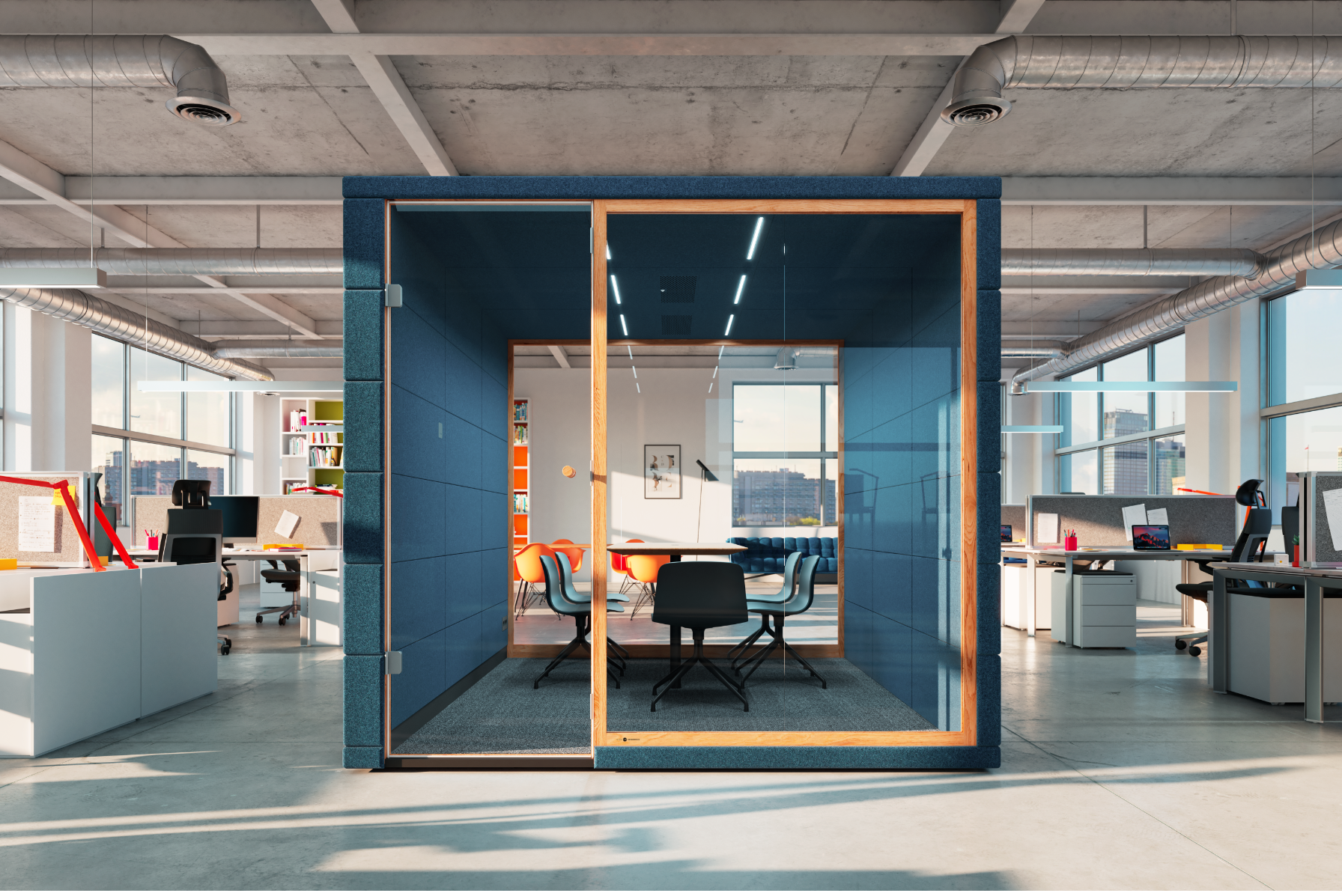 Czech-based SilentLab, which focuses on acoustic design and overall employee wellbeing at the workplace, presented its flagship product MICROOFFICE at the commercial design fair CDW London, held on May 24-26, 2022. These soundproof meeting booths make a perfect spot to work in full concentration without being cut off from the rest of the office.
SilentLab wishes to present the modularity of its meeting booths and their wide range of benefits, such as fresh air, privacy, peace and natural light, all of which guarantee comfort in the office. "All our products are made in the Czech Republic using high-quality materials. Every MICROOFFICE unit is designed to absorb sound from the inside and outside alike, improving the acoustics in the surrounding area as well," adds Sales Director and Co-founder Jan Kanka.
MICROOFFICE – functional workplace 
SilentLab is responding to the ever-changing working conditions and expanding digitalization that has only picked up the pace in the last year. The company is presenting its key products at DCW, including the MICROOFFICE UNIQ, PRIME, CUBIQ and QUADRIO.
The UNIQ is a Red Dot Design Award winner featuring a glass roof, high-end acoustic materials, game-changing ventilation system and meticulous attention to detail. Its iconic design and glass roof keep you in the center of the action while giving you the privacy you need to get things done.
The ideal spot for creative ideas or important calls. Its distinctive, minimalist design incorporates glass and solid walls and fixed ceilings. It also boasts an exceptionally efficient ventilation system and high-end acoustics.
A mobile, soundproof conference room for two to four occupants where you can meet with colleagues to think and discuss in privacy. Even in the middle of a noisy office. Options for furnishings vary from a stand-up bar table to comfortable armchairs inviting you to sit down for a long talk. Customize your MICROOFFICE however you like! Its compact footprint takes up just two workstations for a new soundproof unit.
An innovative modular system that lets you create a customized office for up to eight occupants with no structural changes required. Choose the size that best suits you and your colleagues. You will get a conference room perfectly suited for long meetings with optional built-in AV technology.
The products presented this week demonstrate that the combination of function and design works, also confirmed by international design awards such as the Red Dot Design Award, German Design Award, Archiproducts Design Awards, BigSee Award and Good Design Award.
---
About SilentLab
Czech-based SilentLab came up with an original acoustic concept to reduce noise in any interior and bring quiet and privacy to the noisiest office environments. Its team includes experts in acoustics, which means it can design and manufacture all its own acoustic products. This allows SilentLab to provide comprehensive customized acoustic services including atypical solutions. SilentLab products always keep maximum functionality and design front and center.