Latest News on SilentLab: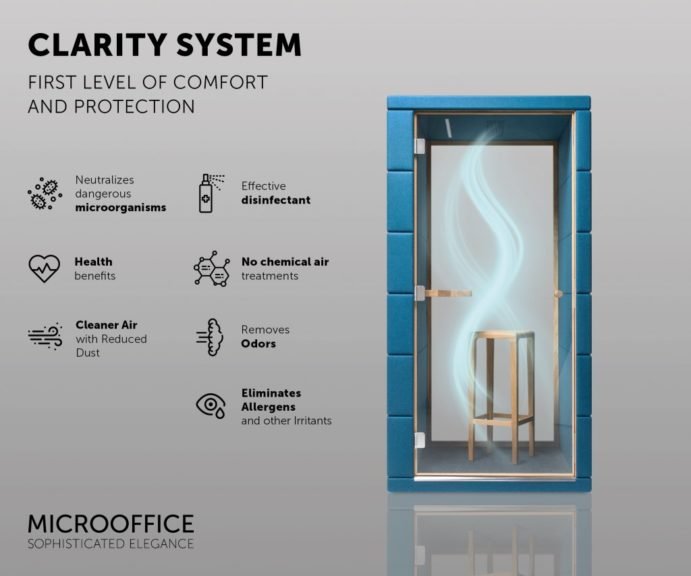 Fresh air like after a summer storm. Clean, free of dust and allergens. Sit down in our MICROOFFICE with the new system Clarity Protect.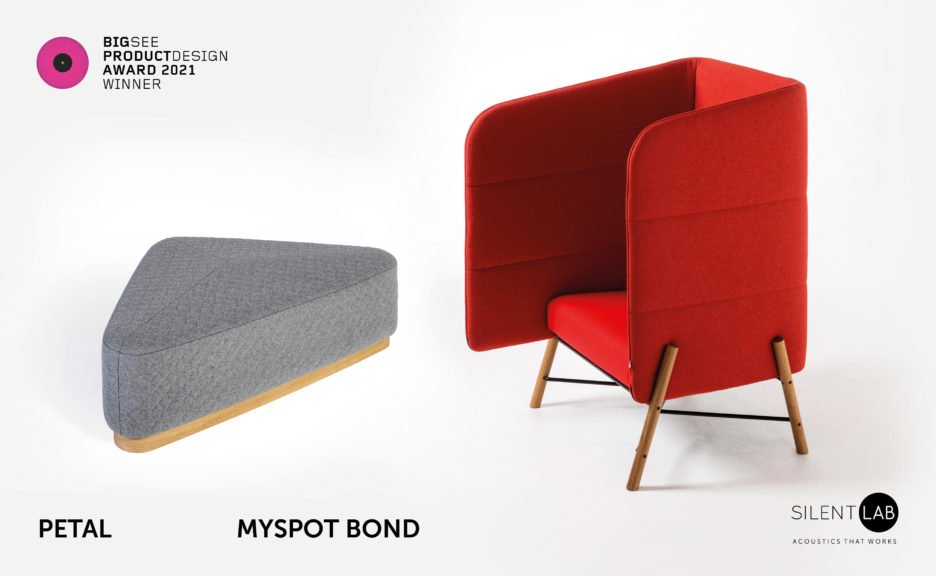 SilentLab has now defended its BigSee Award for the third time. Its acoustic furniture won in the product design category for 2021, specifically the PETAL modular poufs and MYSPOT BOND acoustic chairs.