Held during Dubai Design Week 2022, iGuzzini's Together We Light competition saw designers from top design firms in the region competing to reach the finals in Italy. Here is the full disclosure…
---
On 10th November at 7 pm, a time when most visitors were returning home from Dubai Design District (d3) after a knackering day at Dubai Design Week 2022, loud cheer and infectious laughter from Building 9 infused an exuberant vibe. 
Afterall, it was the evening of the 'Together We Light' table football competition arranged by iGuzzini. Duos from the top design firms in the Middle East, amongst other industry professionals, competed with each other to emerge as the victor and bag a chance to an all-expenses paid trip to Recanati, Italy to participate in the global final to be held at the end of the year.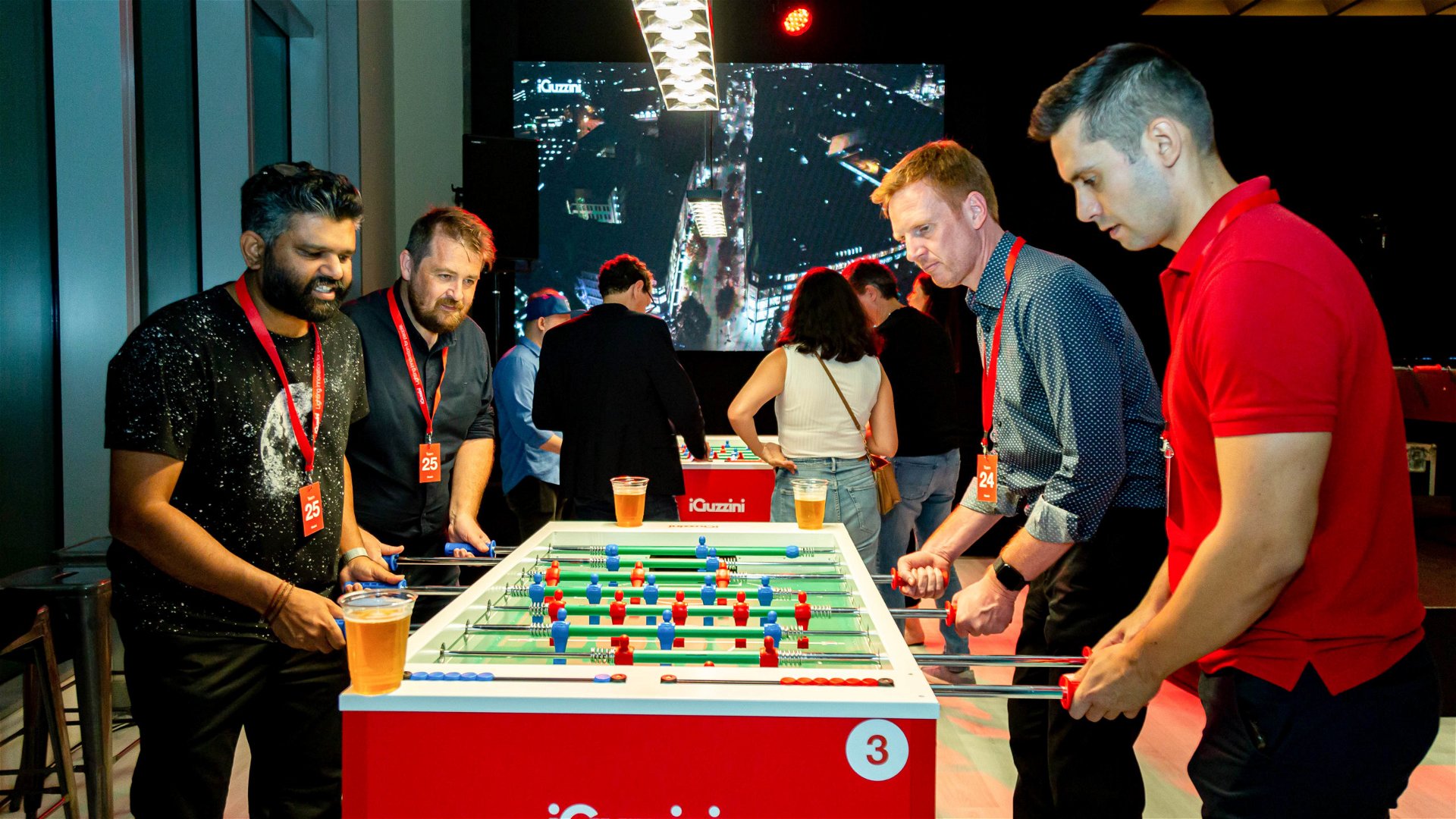 Stepping into the premise, popular picks from iGuzzini beamed (quite literally) at the visitors. Polsino, designed by the revered Gio Ponti in 1968 and Sorella designed by Harvey in 1972 spoke of Italian Echoes, while more recent designs like Linealuce mini 27 R and Crystal flaunted new-age efficiency and high performance. 
Beyond the exhibits, teams from Swiss Bureau Interior Design, GAJ, Kristina Zanic Consultants and others went head-to-head in nail biting matches – out of which Bluehaus Group, Bishop Design, Isola and Killa Design emerged as semi-finalists.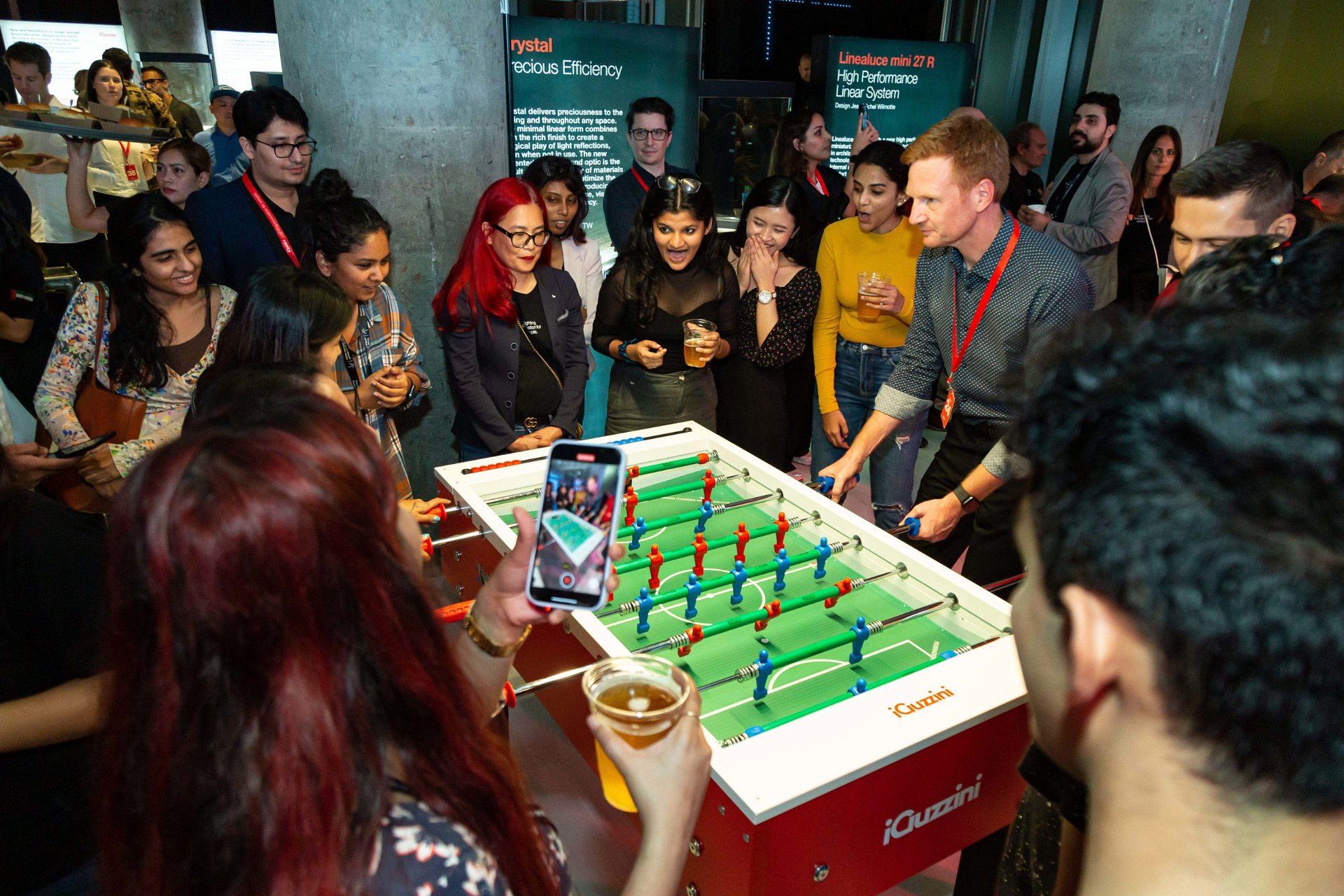 For the finals, playing the (table) field, were Daniel and Tommaso Calistri from Killa Design and Gabriele Cavallaro and Elif Resitoglu from Isola. With equal number of goals on either side, the winning shot by Isola's Gabriele washed over the audience's anticipation with celebratory cheer.
Together We Light by iGuzzini did exactly what it aimed to – it brought together folk from the design industry under one roof and gave them something other than design to bond over. Be it, sports or design, both disciplines are heavily backed by teamwork. As food and music made rounds in the hall, we spoke to the two finalist teams to get a closer look at their repartee….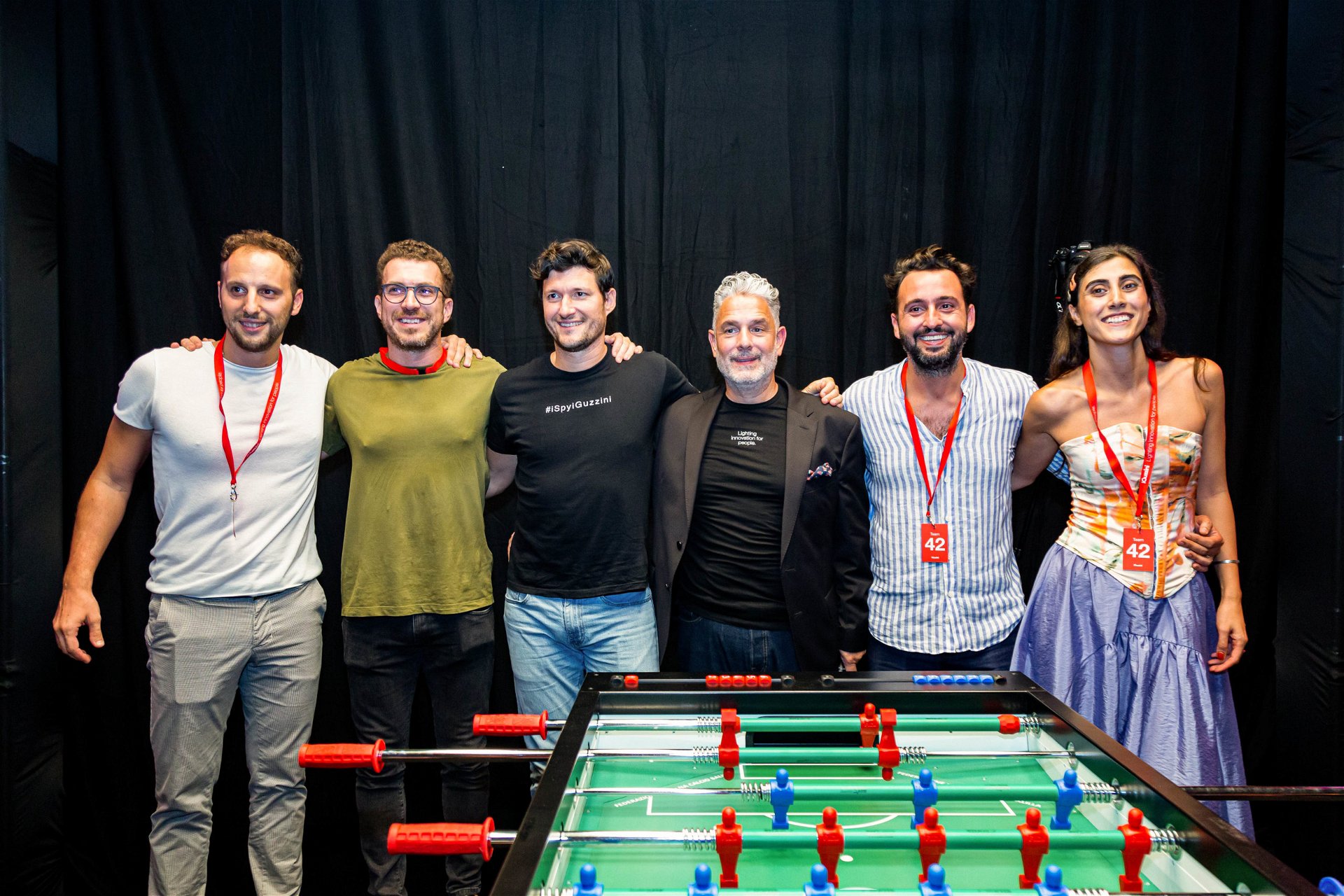 Losing by one goal did not take away from Killa Design's joyous spirit. When we spoke to them they said, "We have a table in our office – we play regularly, so we expected ourselves to do well. We had tough opponents." Then they added humorously, "We are not used to losing. We really don't know what to say. Next year, we'll win two finals!" The runners-up were awarded a brunch for two by iGuzzini for their spirit of sportsmanship, who clearly enjoyed the event so much that they are already gearing up for next year.
The winners from Isola, a digital platform for designers worldwide, were not expecting the match to turn out in their favor. "It was a great event, we had a lot of fun – we did not expect to win. All players were really good, especially the other finalists from Killa Design. I'm really happy because I've been playing since I was a kid, so it was nice to win with my partner", says Gabriele Cavallaro, Founder of Isola. Elif, the Creative Director, on the other looked even more taken aback by their win, "I was not sure if I am as good a player as my partner, but we did win. I am looking forward to the global finals."
So are we, Elif. So are we!
Watch the Together We Light Global Final here.
Photographs courtesy iGuzzini