The Architecture and Design Community Unite for Safe Water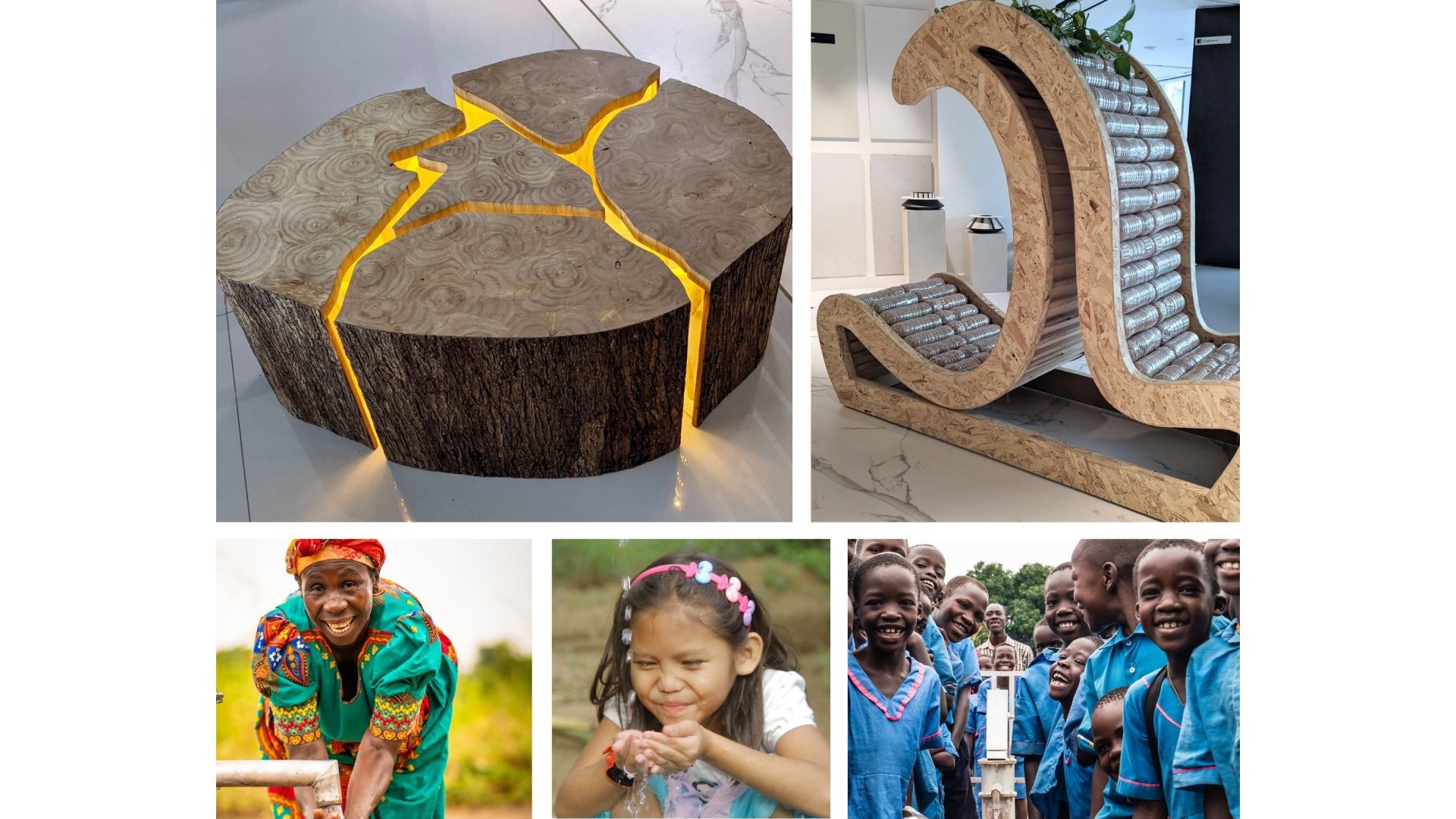 This December 8th, Surge and Headline Sponsors — Acoulite, Milliken Floors & SURFACE ELEVEN are hosting 'Design, Dine, make a Difference' an inspirational gala featuring Surge's global work, GAIA themed creations, and The Sustainability Design Awards.
The gala, held at The Address – Dubai Marina, is the one night of the year, where over 50 companies from the region's Architecture and Design community put competition aside and come together for a common purpose — Surge for Water's mission of providing safe water, sanitation and hygiene to global communities in need.
The Surge journey starts in April with a design challenge, where designers battle it out in a thrilling race to create the most unique and most sustainable creation, which culminates in a glamorous and purposeful awards gala event. This year, eleven of the region's leading Interior Design Houses will reveal inspiring designs deeply connected to the theme – GAIA.
To embody GAIA, designers were challenged to capture our changing planet and humanity's role in this change by considering all four dimensions of sustainability – the social, ecological, economic and worldview. Designs could be provocative and raise awareness of the ecocide that is occurring, or celebrate the beauty when working in synergy with nature. The pieces will inspire a lighter footprint on our planet, one that encourages humanity to respect, protect and celebrate our connection to Mother Earth! The pieces will also be auctioned off to raise funds for Surge's global work.
Sponsors are key to the event's success. In addition to the Headline Sponsors, Global Advocate Sponsors include: Al Tayer Stocks, Consort Architectural Hardware, Cundall, Havelock One Interiors, Interface, Jaquar Group, Light Link, Roca, and Seekers Furnishing. Additional sponsors have joined at the Community Developer, Change Agent and In Kind levels. This widespread support is a testament to Surge's critical work.
Unique to this year, Surge is also partnering with Love That Design to incorporate The Sustainability Awards into this event. Entrants for The Sustainability Awards 2021 include projects, products and companies from the MENA region with an entirely sustainable design ethos in terms of aesthetics and practices.
"The aim of these awards is to bring about an even greater focus to an ever-growing global concern of climate change, and our need to make more conscious decisions,"

— says Siddharth Peters, Co-founder at Love That Design
"The awards will bring to light projects and products that are proud to be environmentally sustainable, and make the industry at large sit up and take notice. With these awards, we hope to be a catalyst for a more accelerated change."
At the event, in addition to celebrating sustainable design, guests will also learn about the Global Water crisis and Surge's response to solving this issue.
"While Surge provides safe water access to global communities in need, we also recognise the role each person plays in solving the water crisis,"

— says Shilpa Alva, Surge's Founder
"This gala is a great way to build community, so together, we can raise additional funds and awareness for our cause and help create a better world that's one with nature".
All event proceeds will fund sustainable water, sanitation, and hygiene programs such as well drills and fixes, rainwater harvesting systems, water filters, toilets, and more. Access to these basic needs, lead to improvements in education, income, health and overall well being for generations to come.
To purchase tickets or learn more about Design, Dine, make a Difference and The Sustainability Awards, please visit: http://surgeforwater.org/ddd or email [email protected]
---
About Surge For Water
Surge for Water is a not-for-profit organisation that invests in communities by providing safe water, sanitation, hygiene and menstrual health solutions to help end the cycle of poverty. The org works hand-in-hand with local partners to design and implement the right solutions, ensuring the longevity through mindful planning and implementation. Surge is a homegrown organisation that is registered with the International Humanitarian City.

To learn more, visit surgeforwater.org or call Marita Peters at +97150-4576097.