From 1799, when Franz Nachtegall from Denmark opened the first private gym, to today,  gymnasiums have had different meanings for different people. For some, they are training grounds; for others, they are private fitness clubs or hotels. But one thought is common for everyone – they are an opportunity to reinvent yourself. With that idea as a driving force, our experts have handpicked a list of products from bespoke design brands that can elevate the allure and magnetism of hotel gyms or gyms anywhere!
Mirror achievements in design and life.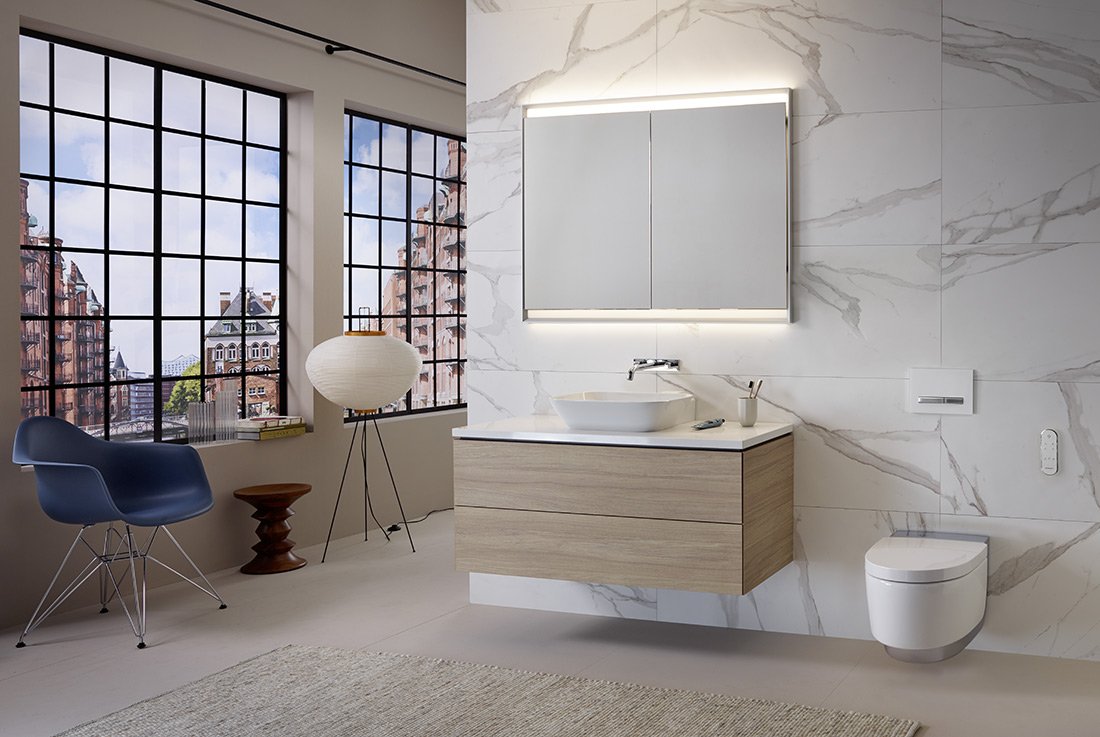 Crafted by a brand that is a European market leader in sanitary products, the minimalist, wall-mounted and sleek mirror cabinet is a sight for sore eyes. It comes in a pristine white, powder-coated finish that looks stunning with the illumination provided by ComfortLight's four integrated light sources. With concealed installation, this two-doored cabinet is like the sense of achievement one needs after a workout.
A shower that says, "Well done."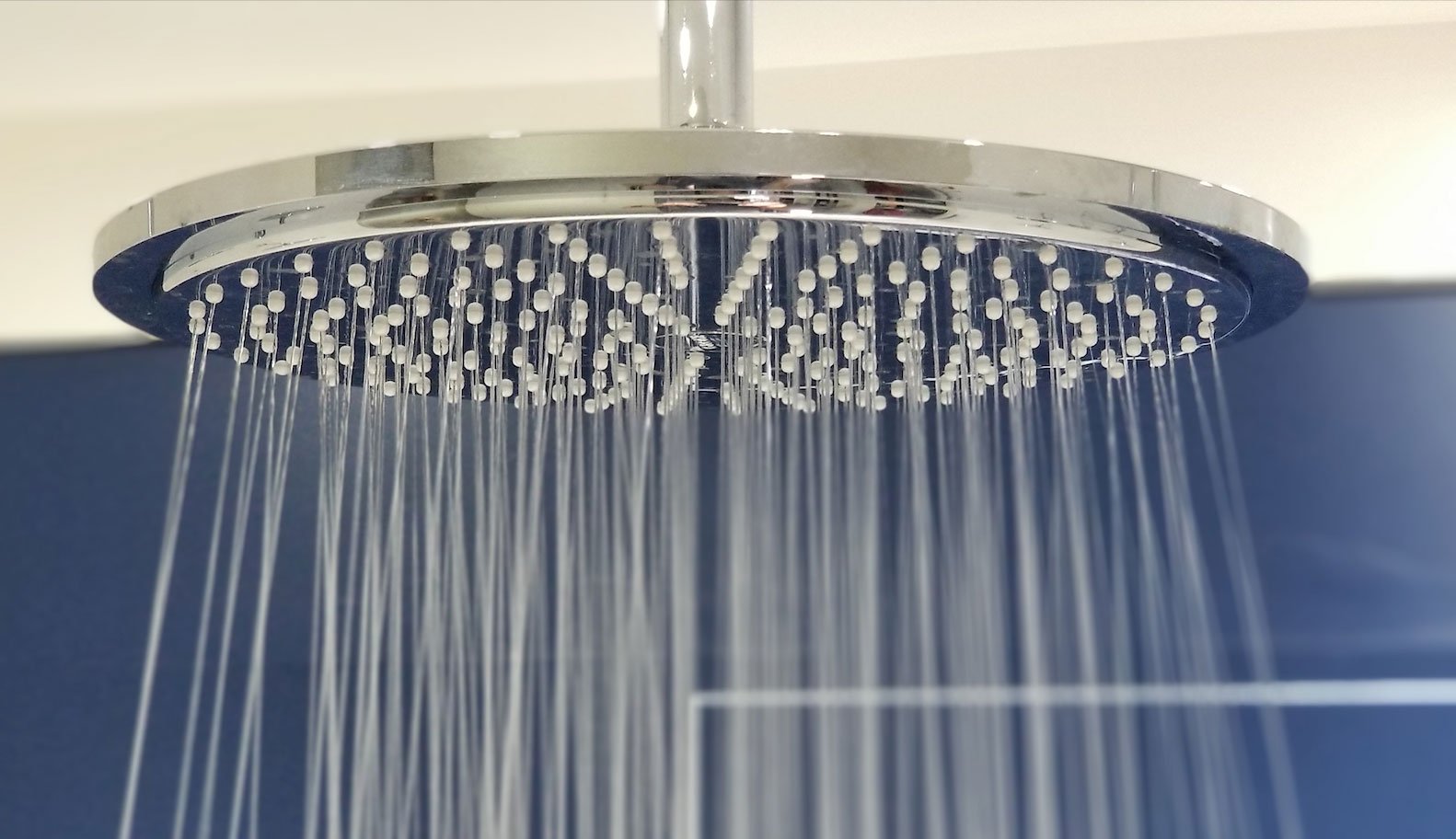 There is nothing like a good shower after a strenuous workout. This is a great one. It trickles like rain with a grand diameter of 310mm and fits all standard shower arms with a ball joint that turns 20° ± 20°. GROHE's DreamSpray technology ensures that the water spray from every nozzle is even to deliver an unforgettable shower experience. Its GROHE StarLight chrome finish is scratch-resistant, bringing out the German-engineered precision of its body. Trust us, they'll also come for the shower when you get this one.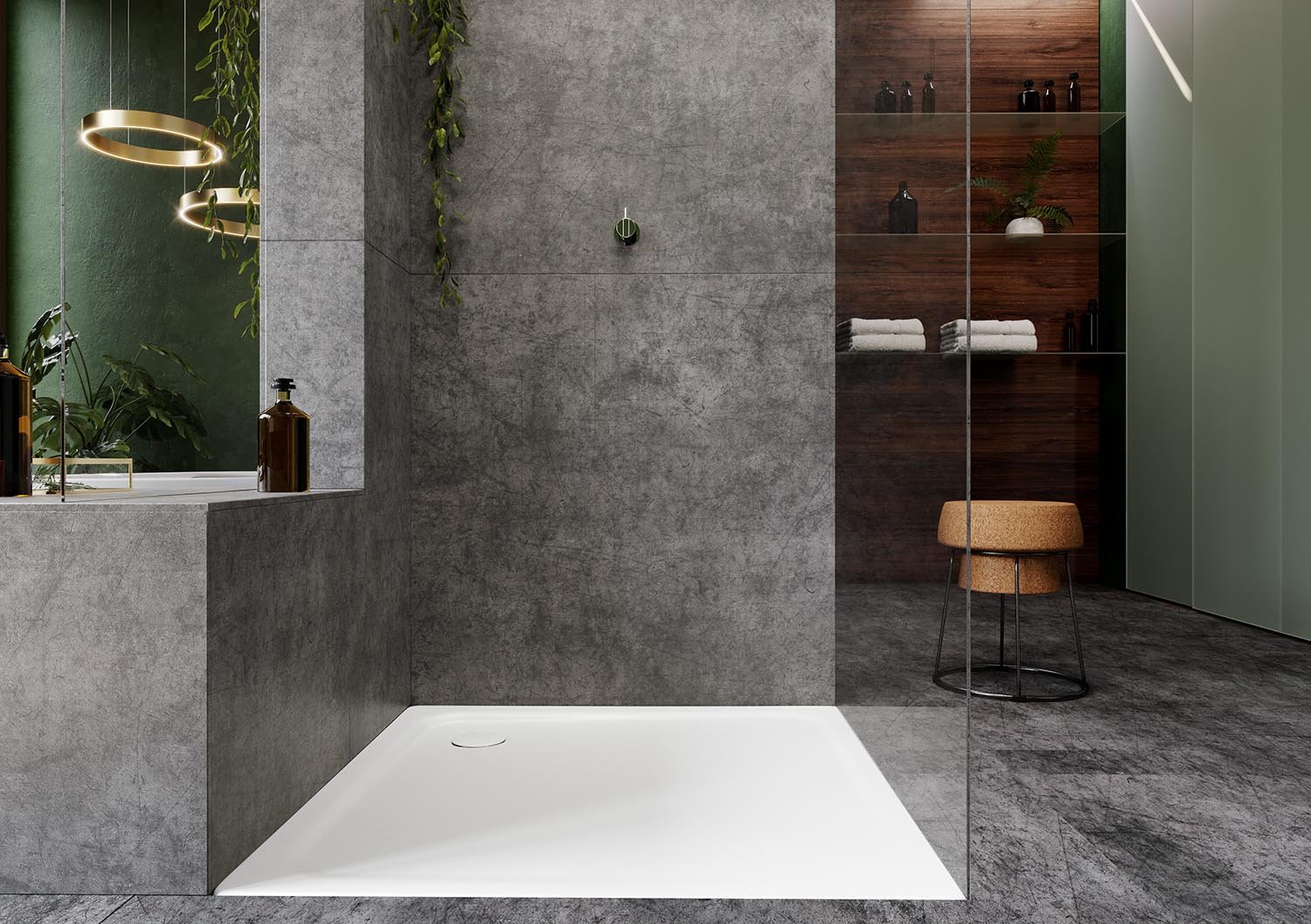 Superplan weaves magic into its primary function of containing water. And how! It's a shallow shower tray that offers floor-level installation with minimum joints for a chic look. With a maximum standing area and a flexible corner-waste positioning system, you can transform those after-gym shower spaces into exclusive, hygienic nooks where less is more. Made from fine glass and sustainable steel enamel, you can choose a colour from the multiple classic shades Kaldewei offers.
Making showering a treat.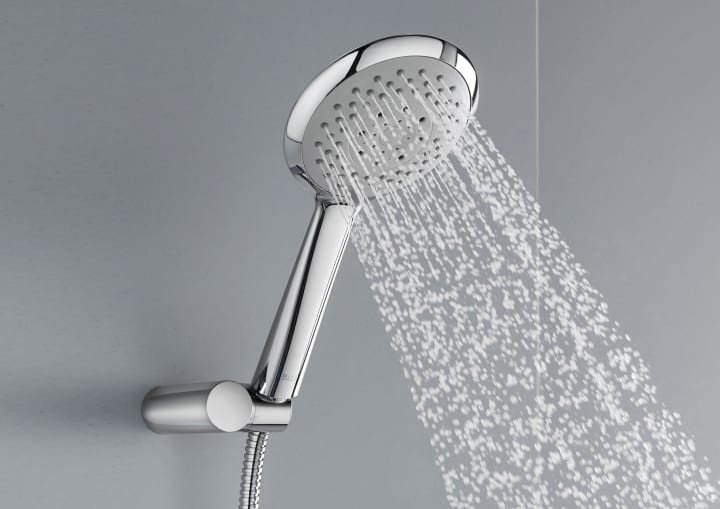 Roca has outdone itself with this hand shower system that offers four functions – NightRain, Pulse, Rain and Tonic. A shower is mightier than a sword, which would be a new phrase that could be coined for this piece. It has an 800m slide bar, an adjustable hand shower bracket, a soap dish, and a 1.70m flexible hose. The rejuvenating shower has a chrome finish and also comes in a square variant. You're spoilt for choice.
Perfect for heavy-use areas like gyms, these shower panels are crafted with a smooth, pore-free material called MIRANIT and equipped with the patented ceramic cartridge for self-closing taps, FRAMIC. They bring along the remarkable advantage of operating independently of the prevalent flow pressure, which equals a relaxing showering experience, come what may. Made skillfully from a single cast, these incredible panels are temperature-resistant up to 80°C and have a robustness that can inspire anyone to do better.
Where goals are triumphs.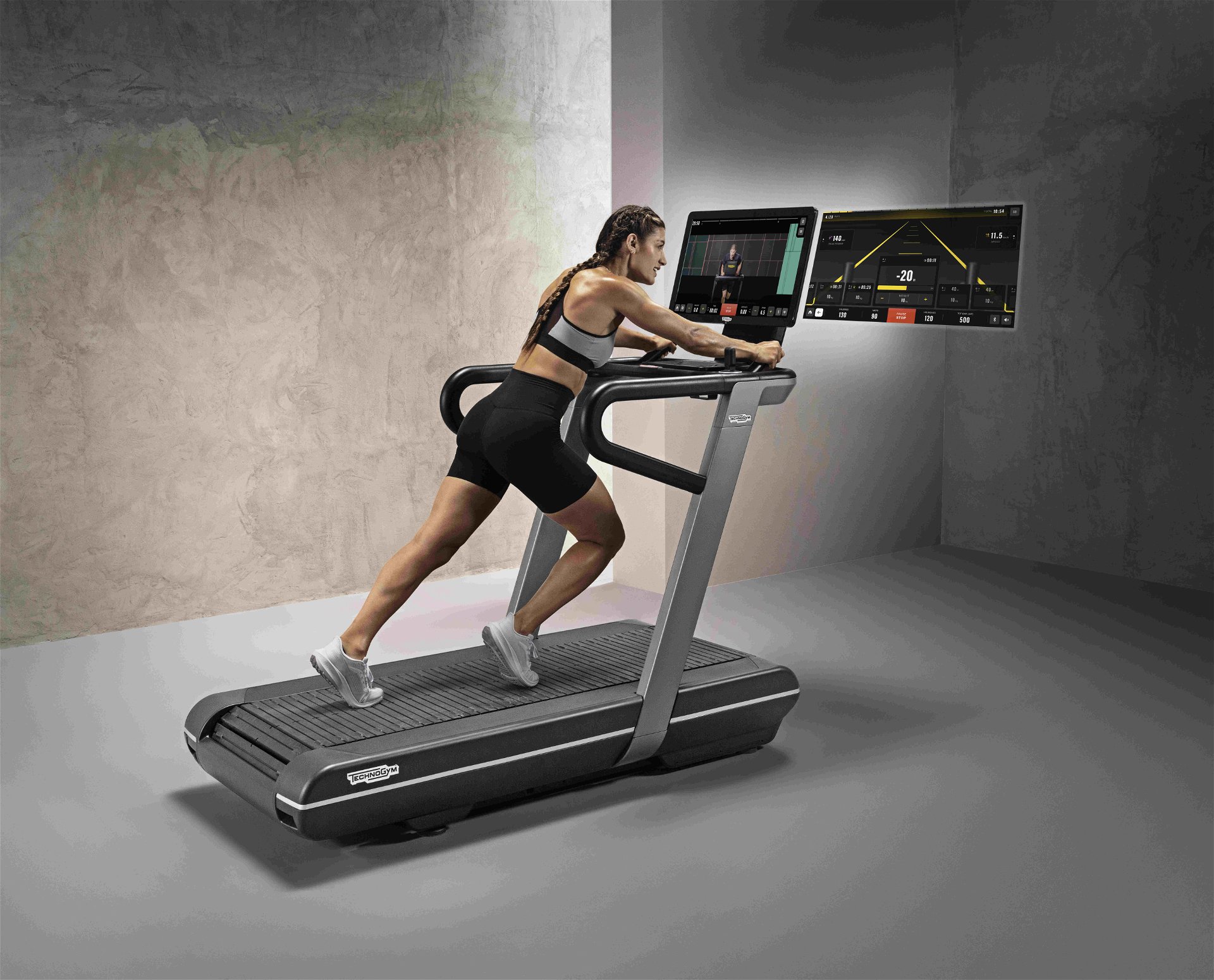 It's a revolutionary gym wherever you want it. The Technogym Run will help you achieve your goals faster with guided workouts, high-intensity boot camps and trainer-led personalised training. It is the only treadmill that lets you train for strength and cardio together – a dream when you can do it in the same session and maximise your results. It comes with an uber-quiet Slat Belt that lets you run like in the outdoors on a finely balanced surface. With the Technogym Run, everything is about you. A better you.
---