Evolution enhanced the appeal of indoor furniture. As we moved from forests to caves, all of it ultimately culminated into meticulously built homes, and inconspicuously, lives became boxed within four walls. Busy, sheltered lifestyles eclipsed the joy of looking up at the sky as we lounged or the peace of hearing the leaves gently rustle on the trees. VINT, by BIVAQ, is a subtle reminder to continue enjoying the outdoors, coupled with the luxury of indoors. And VINT performs this delicate balancing act masterfully through its bespoke furniture line.
The VINT collection, designed by Andrés Bluth for BIVAQ, speaks an intriguing yet simple formal language with rectangles, circles, and tapered tubes that fuse wonderfully with aluminium. The collection can be best described as  a neo-retro, minimalistic design theme that can be tailored to versatile propositions. VINT is poised to enrich and elevate spaces. Take the ME Ibiza Hotels & Resorts or the Hotel Peralada Wine, Spa & Golf in Europe as examples.  VINT is a remarkable part of their outdoor concepts.
Above: ME Ibiza Hotels & Resorts
Below: Hotel Peralada Wine, Spa & Golf
Andrés Bluth: The Journey of the Man behind VINT
Andrés Bluth's tryst with outdoor furniture was serendipitous. After pursuing education and traversing through various studios in Barcelona, Bluth began working for an outdoor furniture company as the head of its design department in 1999. This was an unexplored, unknown territory, but it shaped Bluth's future design trajectory. Being in Barcelona, known for its Mediterranean climate, which beckons the seamless integration of outdoor living spaces, his synergy with the vertical was further enhanced.
He dove into an untapped market, using that era's specific production technologies and market constraints as motivating challenges. What initially seemed like a specific niche later burgeoned into a continuously expanding landscape of design.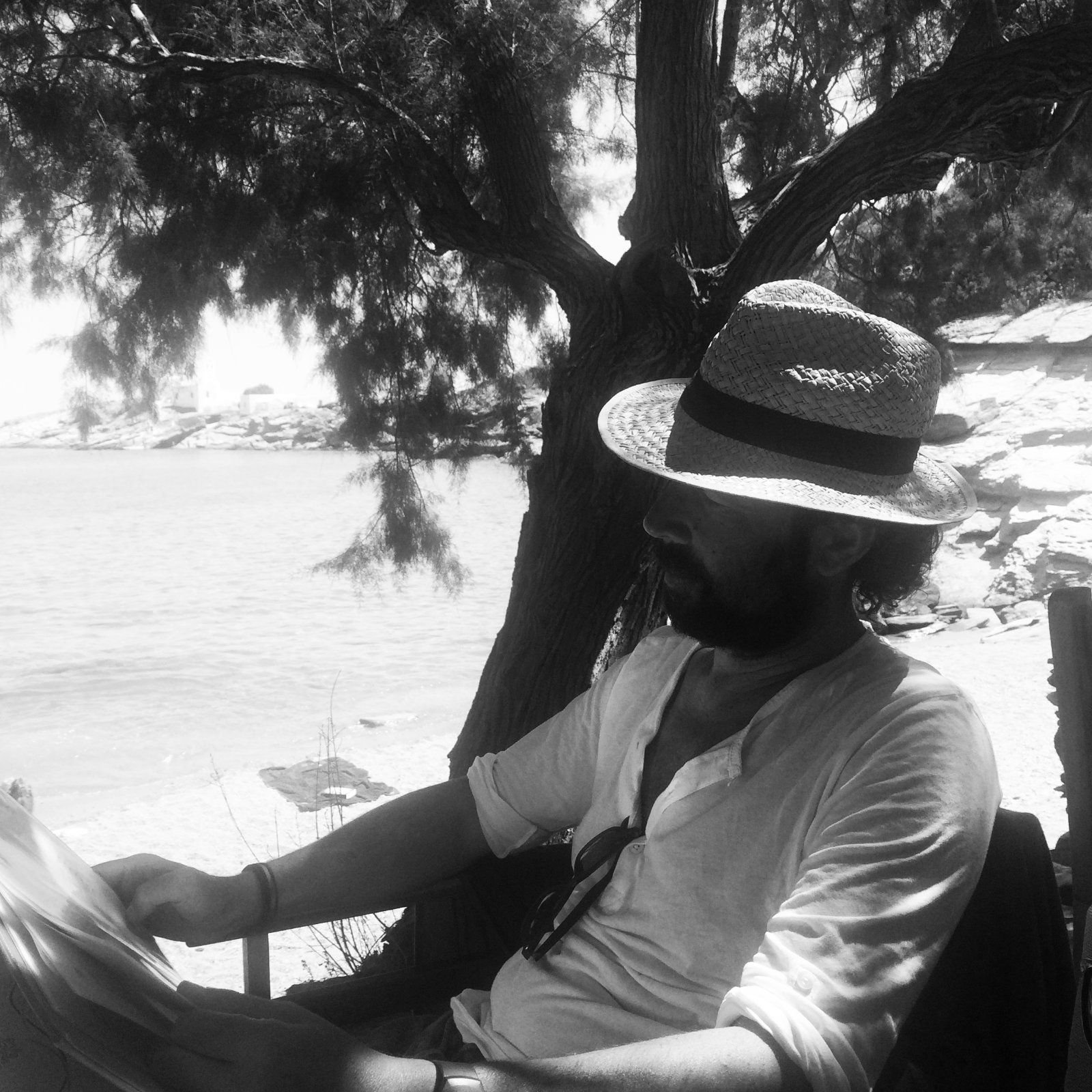 European Design of the 1950s & 1960s: VINT's Wellspring
During VINT's inception, there was a need to create something that stood apart from BIVAQ's existing collection. After multiple rounds of brainstorming and attempts to find a muse that was different from its existing extruded profiles, an answer was found in transformational 'conified' technology. Enter – the forms found in European design.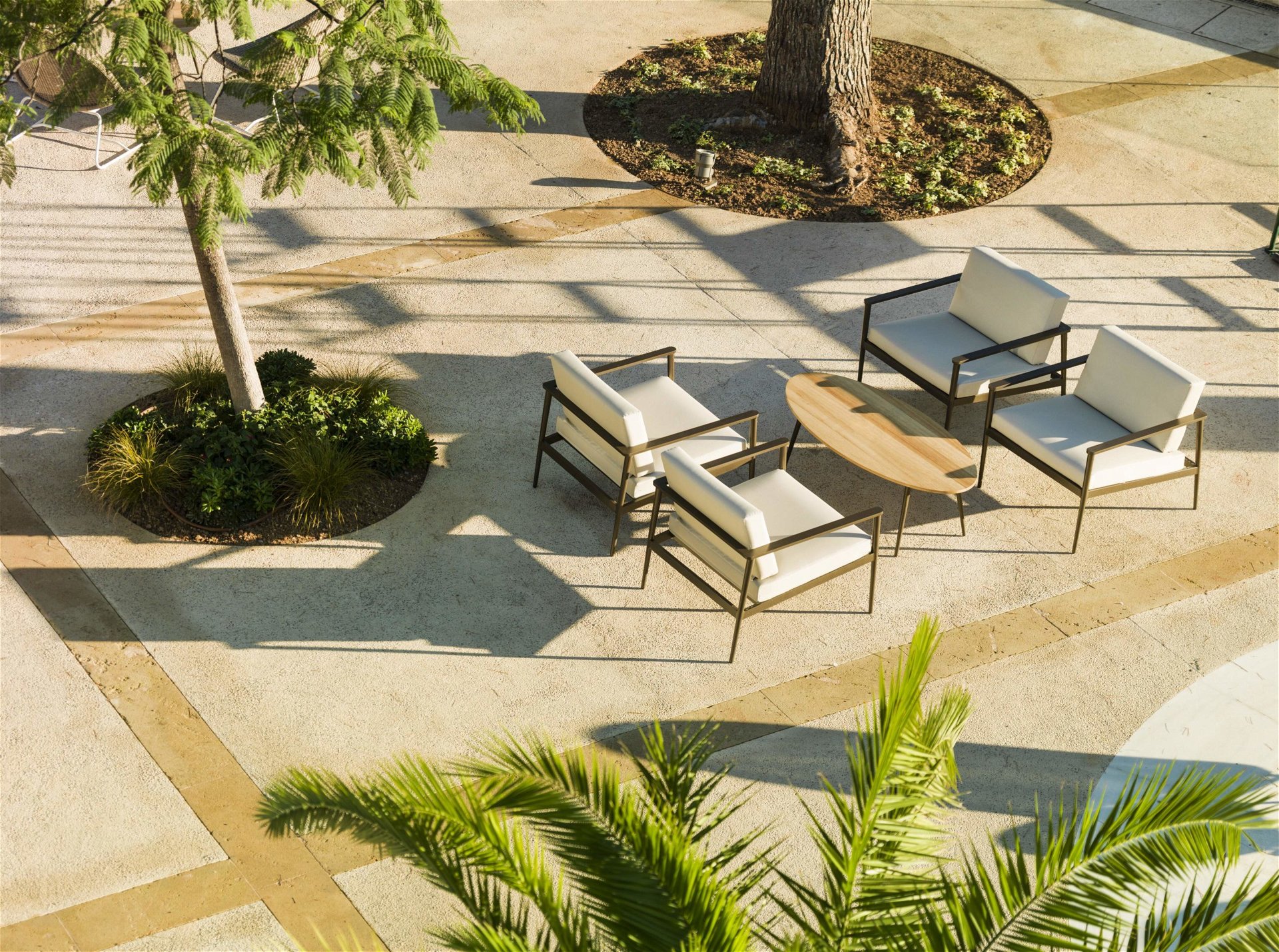 "

The technology of conification acts as a bridge to the wooden furniture elements from the 50s or 60s in Europe, especially when tapering was a simple and traditional process in cabinet making. At the time, it was very much present in Nordic and Scandinavian furniture design.

"

European design in the 1950s and 1960s was full of lines and geometric shapes. This was also the time that saw an impetus for various interior design forms like Mid-Century Modern and Bauhaus, along with Scandinavian design and Italian Modernism. These styles focused on minimalism, sleek lines, natural materials, open spaces, and innovation. VINT brings all of this to the table (pun-intended).
A Masterstroke in Materiality and Commendable Attention to Detail
BIVAQ has ingeniously crafted new ways to apply materials usually used in outdoor furniture to create pieces with a distinct identity. 
VINT is a collection that derives its name from the art of producing wine or spirits from commonplace ingredients and gets its wow factor from the intricacies of its processes, too. It is lightweight, corrosion-resistant and sustainable. Produced with extruded aluminium and finished with polyester paint, it is highly customisable to align seamlessly with diverse design concepts.
It also offers impressive versatility through various colours and durable, weather-resistant fabrics, ensuring there are no boundaries to design. It also offers customisation with cushioning for armchairs, sofas, and surface options like Iroko wood, laminates, and robust materials like Dekton for tables and barstools too. The VINT two-seater sofa or the VINT low armchair are great examples of this. Additionally, VINT can seamlessly harmonise with both minimalist and traditional architectural styles.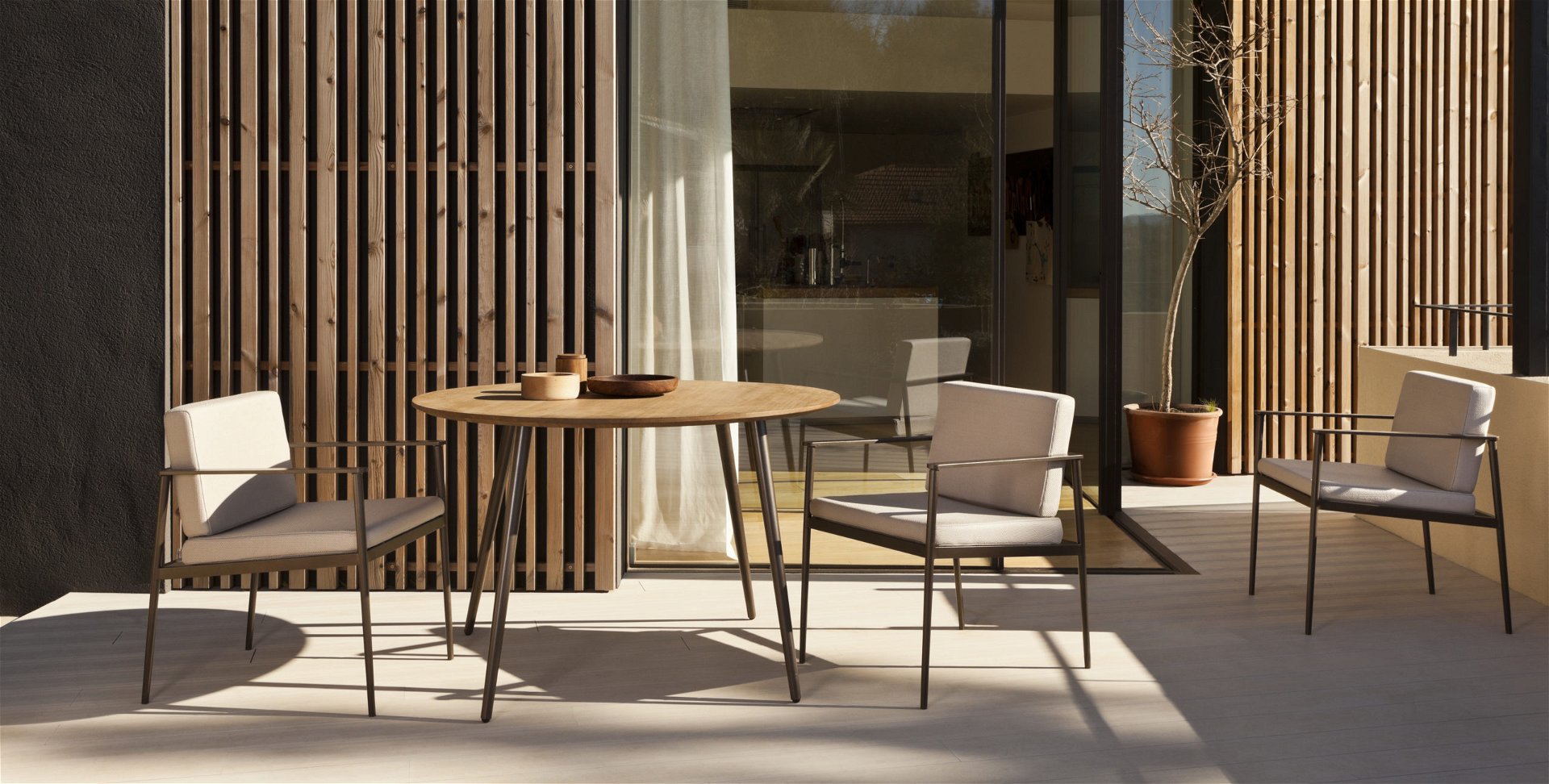 Outdoors with VINT: The Buzzing Opportunity For Innovation
Outdoor furniture has undergone massive, dynamic change in the last 25 years. A shift in architecture and how people enjoy the outdoors has supported this. For a different array of establishments, be it dining venues or private residences, outdoor spaces are a natural extension of indoor ones.
"

What is the difference between an indoor and an outdoor chair? The aesthetic, formal connotations, beauty, and comfort do not have to differ. What changes are the requirements for strength, durability, weather resistance, and other technical and construction factors.

"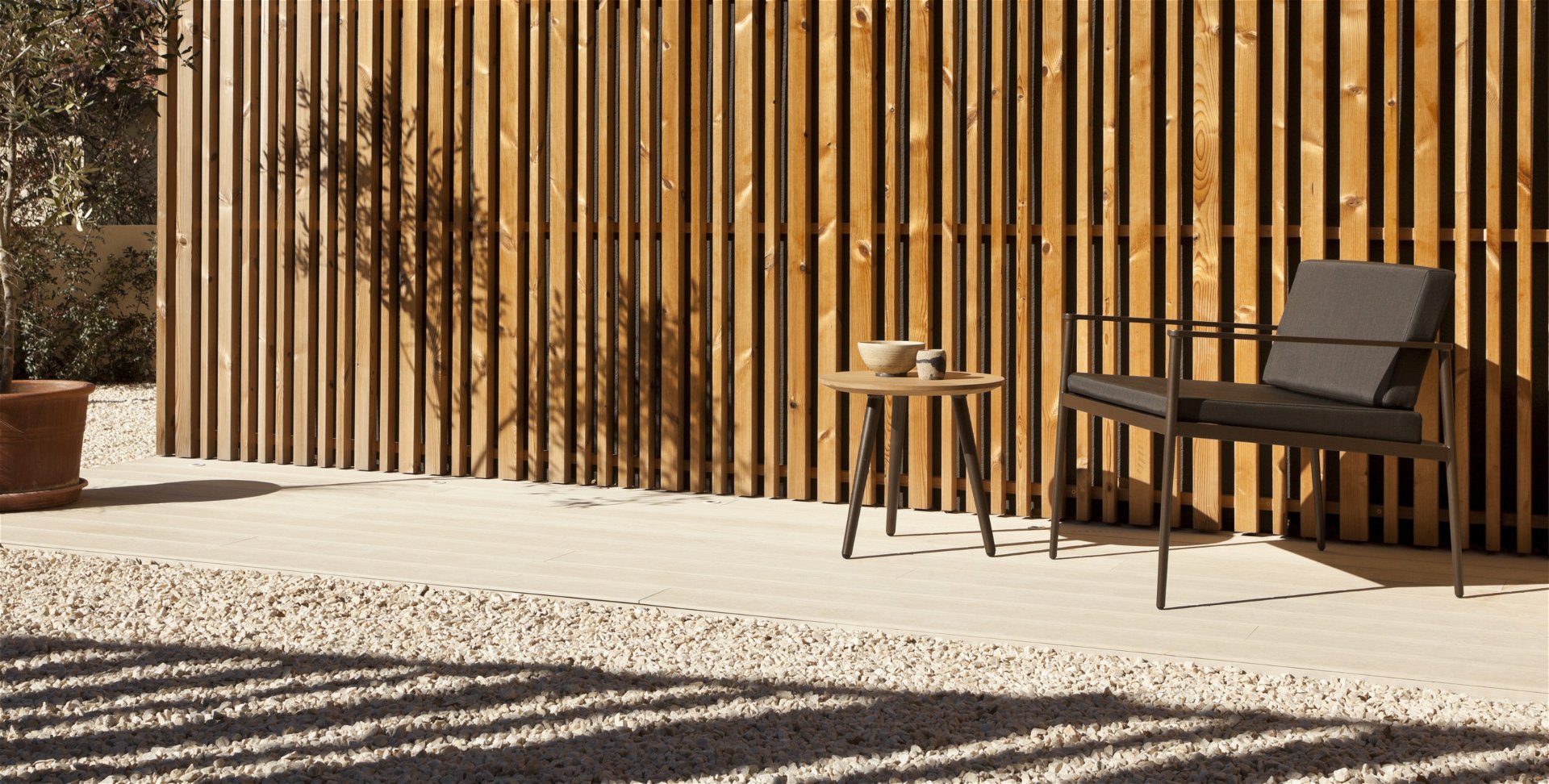 VINT has triumphed over the formidable obstacle of bringing indoor furniture-like elegance and dignity to outdoor furniture through a blend of ingenious innovation and astute design philosophy.  Turning the obstacle into an opportunity, VINT epitomises what a noteworthy outdoor design endeavour can be.
---