While this year's gala was a reduction in numbers on previous years, with the appropriate social distancing in place, the support nevertheless was in abundance, both physically and virtually. And the designs were equally brilliant and inspiring! Here are results of Surge's Design, Dine, Make a Difference Gala 2020.
---
Once again, we gathered at The Address, Dubai Marina for a glittering celebration of design and philanthropy at Surge's Design, Dine, Make a Difference Gala.
The theme for this year was Design For A Better Future, a topic that could not be more befitting considering what a whirlwind of uncertainty 2020 has proven to be. Unlike previous years, the competition entries were not physical builds, but rather digital concepts supported by concept boards at the venue. And maybe it was this ability to create on a digital scale that allowed the submissions to break more boundaries and think on a bigger scale. The results were incredibly unique, groundbreaking, and helpful of building a better humanity.
As usual, amidst design talk, good food, electrifying entertainment and charitable discussions, the winners were announced, and here they are…
The Winner and the Most Impactful Award!
The overall winner was Gensler's Growing Green, presented by headline sponsor Acoulite. The team also bagged the Most Impactful award presented by Surface Eleven. Addressing the world's growing hunger problem, Growing Green pods act as greenhouse shelters for hydroponic vegetable growing. Plus, the LED lighting installed transforms these into living art features when placed in neglected spaces. These living art forms are inspired by Voronoi patterns, created as laser cut and formed segments using Miliken's sustainable material, Tegris.
Designers: Diane Thorsen, Julijana Mitic, Bianca van der Merwe and Joyce Jarjoura from Gensler
Partner: Milliken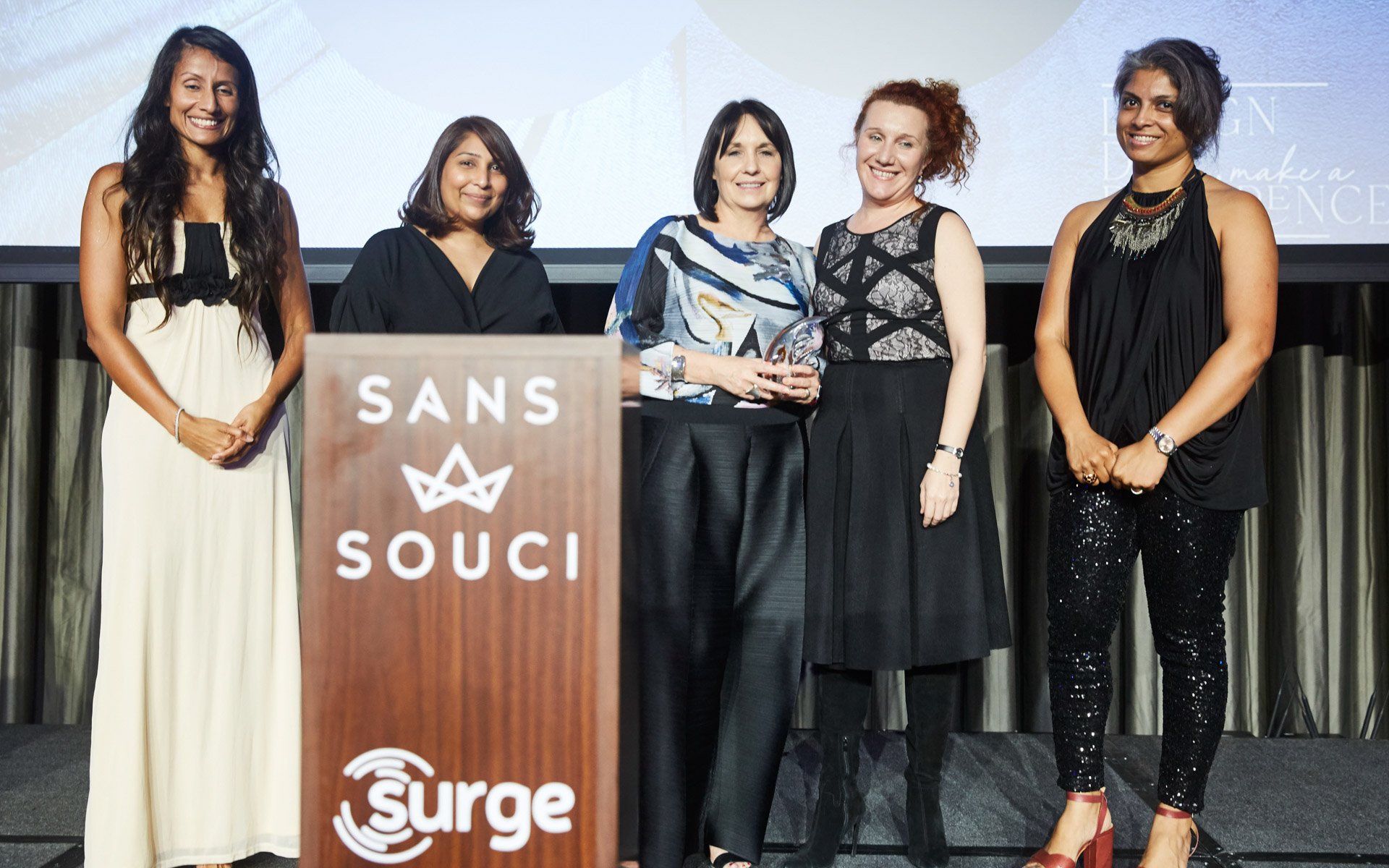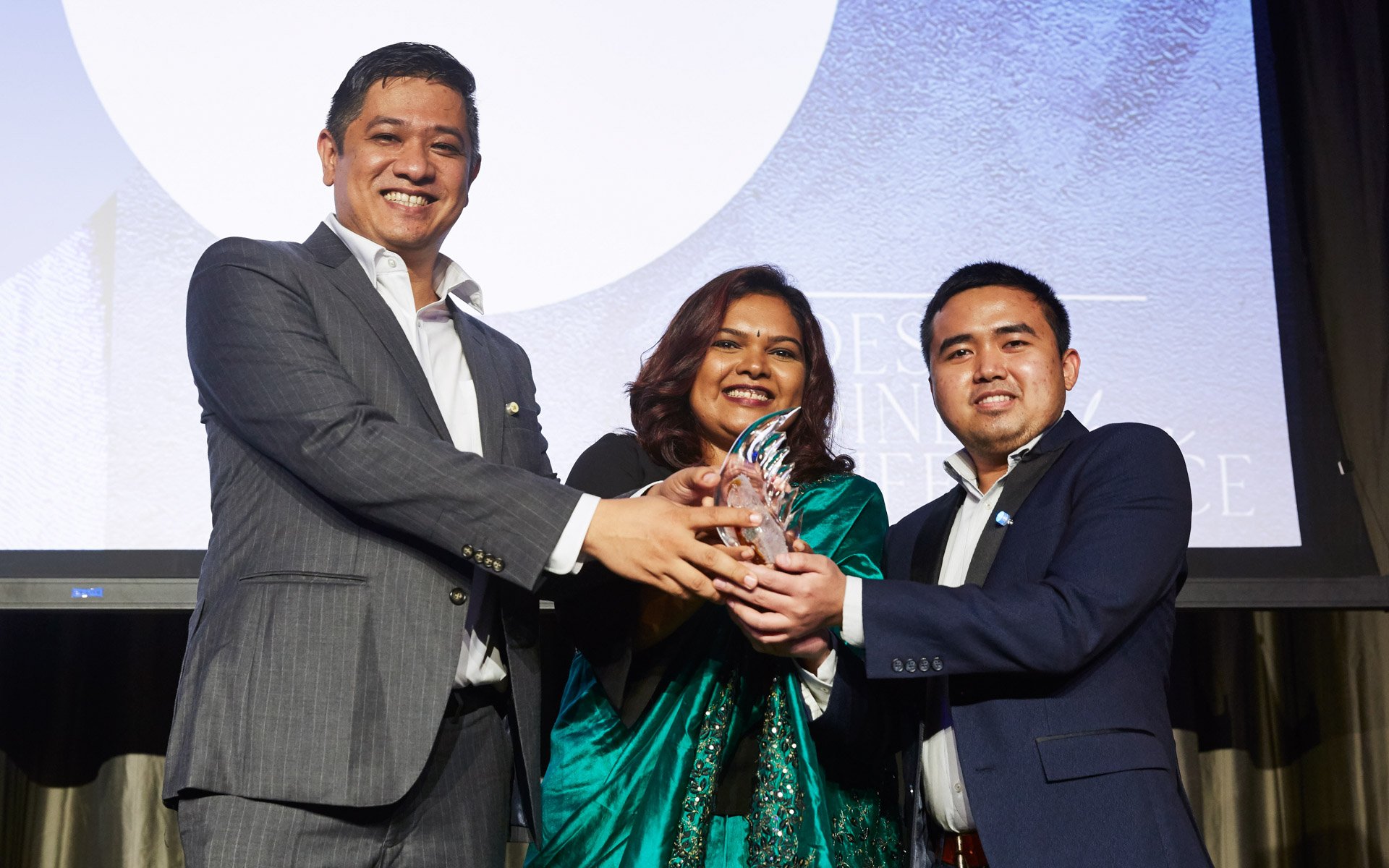 People's Choice Award
DZ Design walked away with the popular vote, presented by Consort. Their design submission, Stay, was borne of certain downsizing and multifunctional needs arisen through the pandemic. This multi-use sensory furniture unit offers a smart, stylish, and simple solution for your home. Stay transforms your space according to your need – the need to store, the need to relax, need to dine, sleep, or work all within the constraints of a single room.
Designers: Raphael Ellamil, Mohammad Zain Belgami and Dina Murali from DZ Design
Partner: Milliken
Most Sustainable, Highly Commended, and Cause Centered
Presented by Milliken, Toli, and Seekers respectively, BDP walked away with these three major awards, including the new Cause Centred category (the entry that most closely resonated with Surge's values). Their simple and ingenious Arish Pocket was inspired by the traditional houses in the UAE made from palm trees. This modern piece makes small spaces functional and useful. The concept is quick to implement and easy to deploy, and can be easily adapted to the user's needs by simply folding and rotating – it can be used as a mat, bed, single and double chair.
Designers: Ilyas Maljee, Moza Abdulla Khalfan Meftah Al Mansoori, Joshua Wells, and Aysha Husain Hasan Alshateri Alhashmi from BDP
Partner: Surface Eleven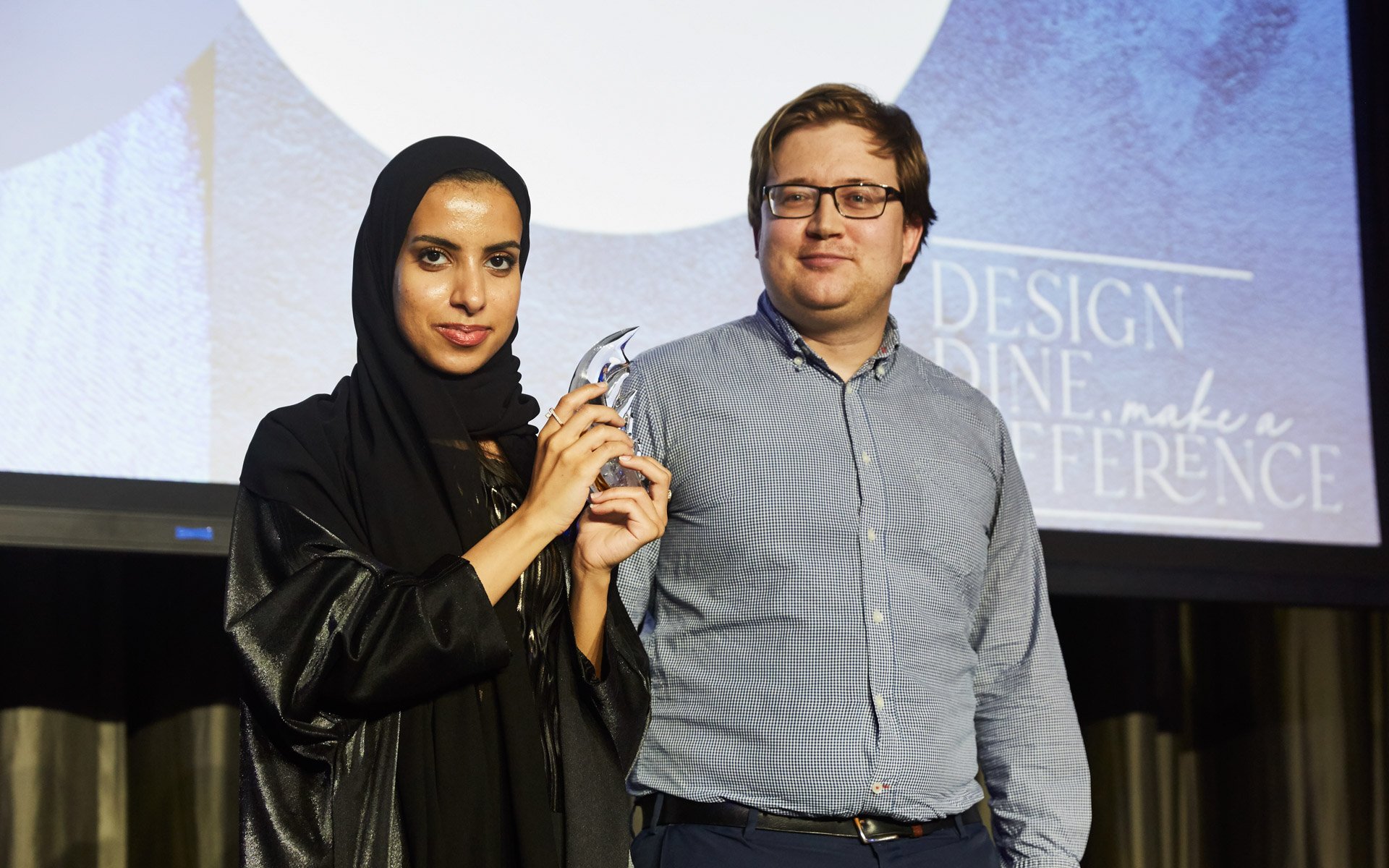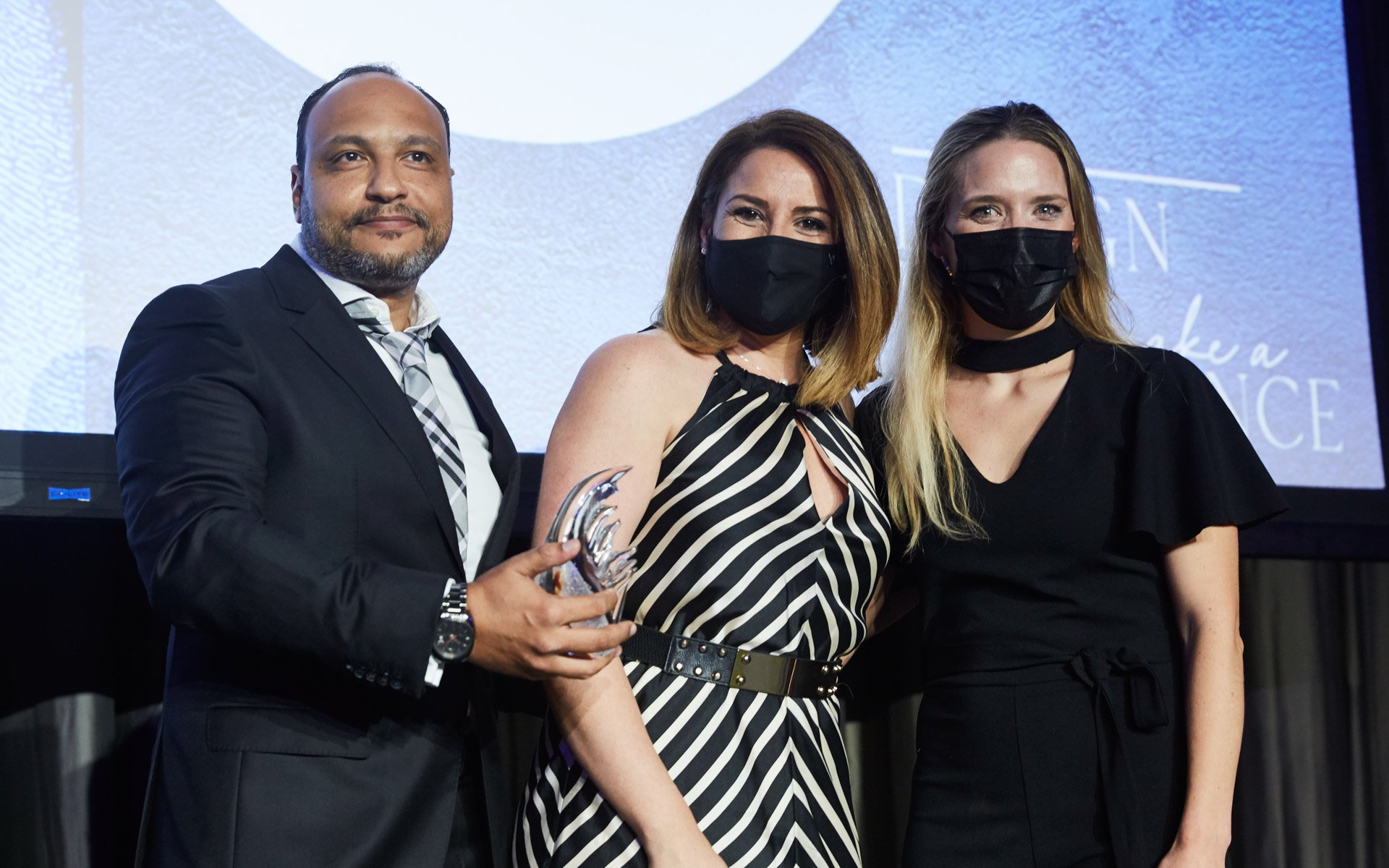 Most Innovative
By far the most 'sci-fi' looking entry was Bluehaus' Re-Pod, which understandably won the Most Innovative award presented by Frezza. Re-Pod is a mental health incubator that aims to transform people's lives from the inside out, to help them control the way they deal with the instability caused by a global pandemic. This multi-sensory, artificially-intelligent pod is encased within a sustainable rammed earth shell that can be placed anywhere. The internal skin of the shell is lined with high-tech receptors that gather information on the user's health and well-being, and the pod provides an intimate immersive experience with the use of audio, visual, sensory technology to help alleviate the user's mental health.
Designers: Nemanja Ribic, Dragana Cemalovic, Geraldine Hafez, Mai El-Agizy, Adil Amin and Amber Peters from Bluehaus Group
Partner: Acoulite
Interior Design Project of the Year
The sustainability award for project of the year, presented by Al Tayer Stocks, went to DZ Design for their exquisite interiors at the Emirates Park Zoo Resort. A must visit for us now.
Winners: DZ Design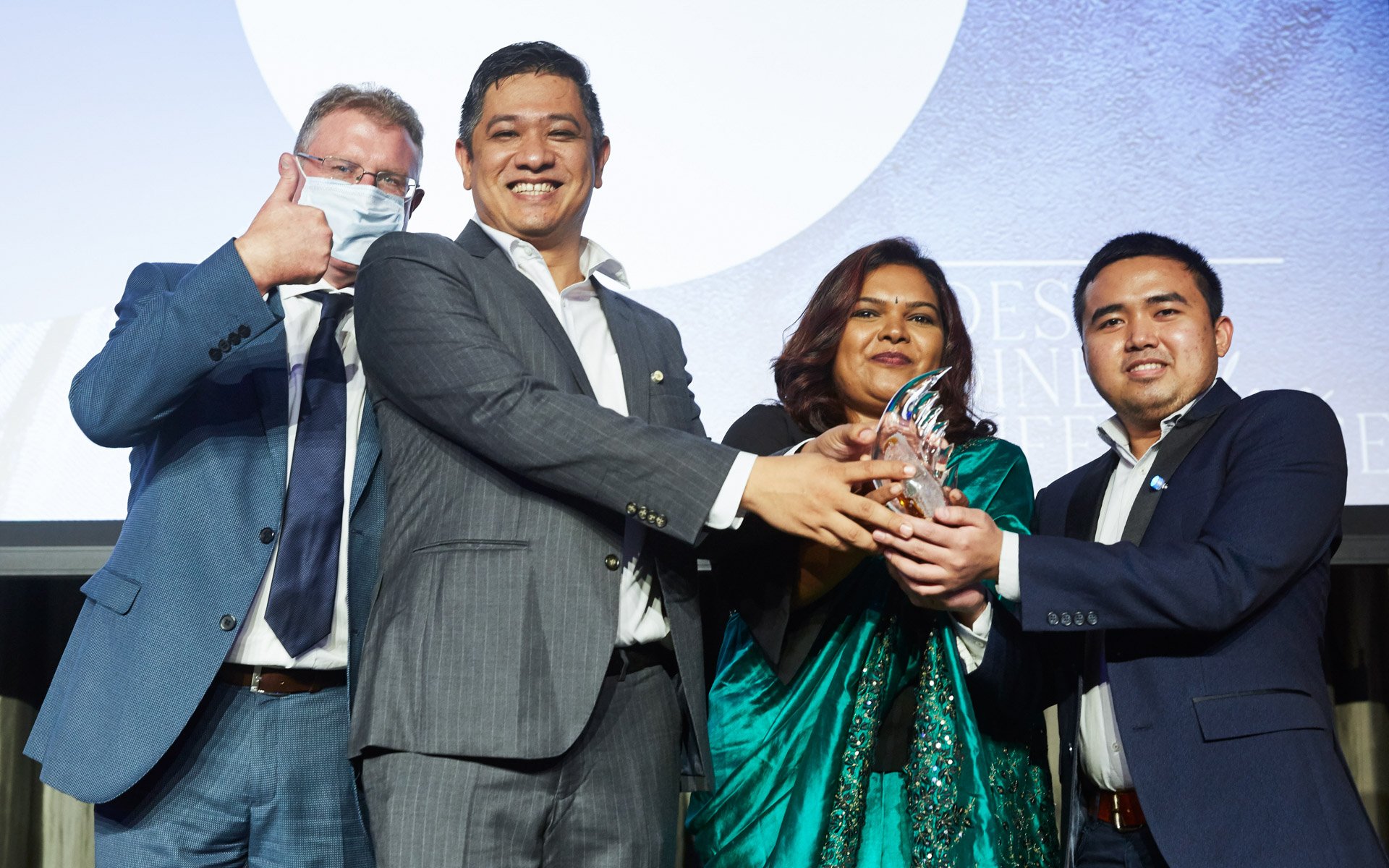 For more details on the competition and entries, click here.
Scroll down for more event images and videos.
---