Latest News on Framery:
Framery One is not only stylish and super smart, it incorporates the latest technology, leading sound insulation standards and echo-free acoustics. You can look forward to a highly adaptable workspace where you won't be disturbed by outside noise or distractions and can enjoy best-in-class design while you focus on your next project.
Framery Launches World's First Connected Phone Booth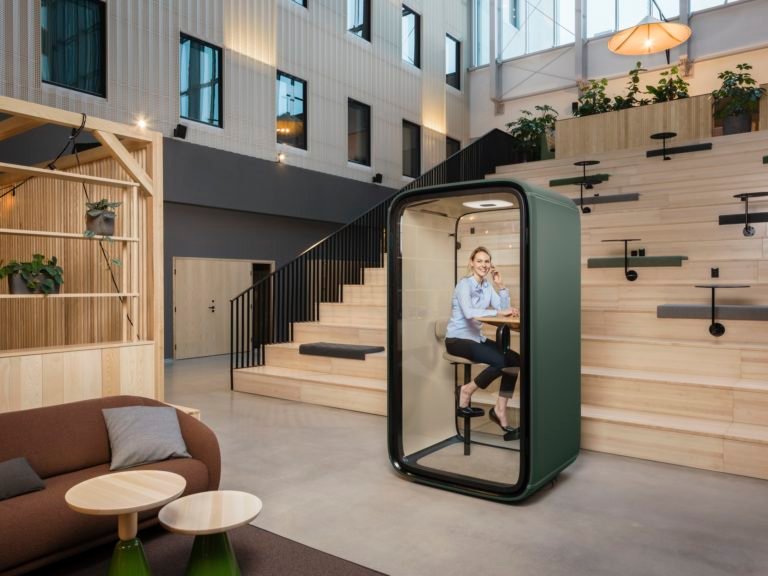 Framery set out to create a product that solved the evolving workplace needs and developed a solo workspace for efficient video conferences. With Framery One, meetings and virtual conference calls can occur within these spaces without disturbing those around them. The top-of-the-line futureproof pod combines 4G technology and a digital ecosystem with superior acoustics and Framery's distinguished design DNA.