We have Frank Lloyd Wright to thank for our open kitchen concepts today. He was an architect who drew the first open kitchen plan in the 1950s. He took kitchens out of the four walls, quite literally, and made them airy spaces where creation that nurtures life unfolds. 
Open kitchens can be called a chef's stage, even if the performer's expertise is limited to preparing ready-to-eat meals. Earlier, open kitchens were seen solely as space savers, but today they are an opportunity to extend living spaces and make a statement. Here are a few products that will have everyone going, 'What's cooking?'
It flows. With everything.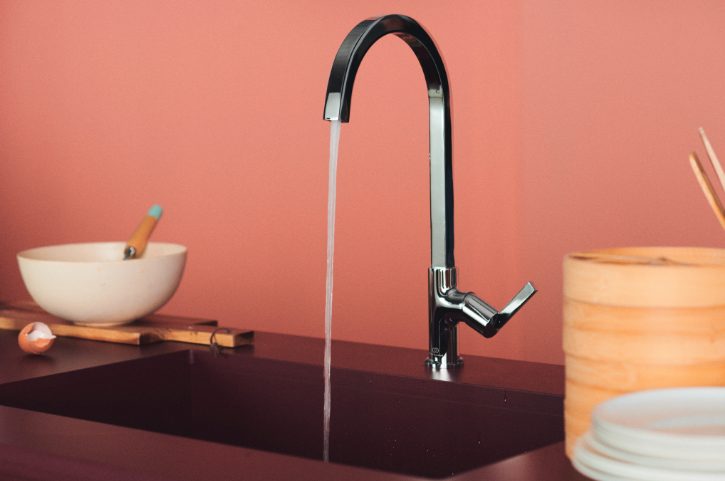 Gusto is where tasteful Italian design marries flawless German engineering. With impressive square and curved aesthetics, it brings contemporary poise to your open kitchens. Take your pick from sunset rose, magnetic grey, silver storm, brushed gold, and chrome finishes. Adaptable for both commercial and residential spaces, Gusto comes with pull-out spouts and dual spray modes. It's EasyFix+ fixation makes its installation easy.
The showstopper of faucets.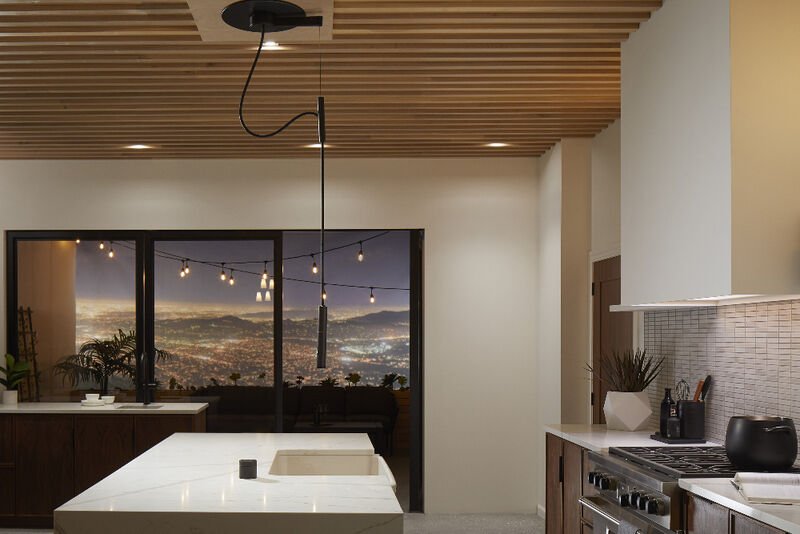 When you install Purist in your open kitchen, you'll teleport to an ultra-modern era of kitchen design. Enhancing space optimization, Purist is a three-spray faucet suspended from the ceiling that disappears when you don't want it. Its abracadabra-like remote puck allows you to control it seamlessly. It comes with a seven-foot braided hose that amplifies functionality by allowing you to move it across the kitchen. Fill up a pot, water a plant, wash your favourite veggies and more, without any heavy lifting and a bit of oomph.
Hot, cold, chilled and uber-cool.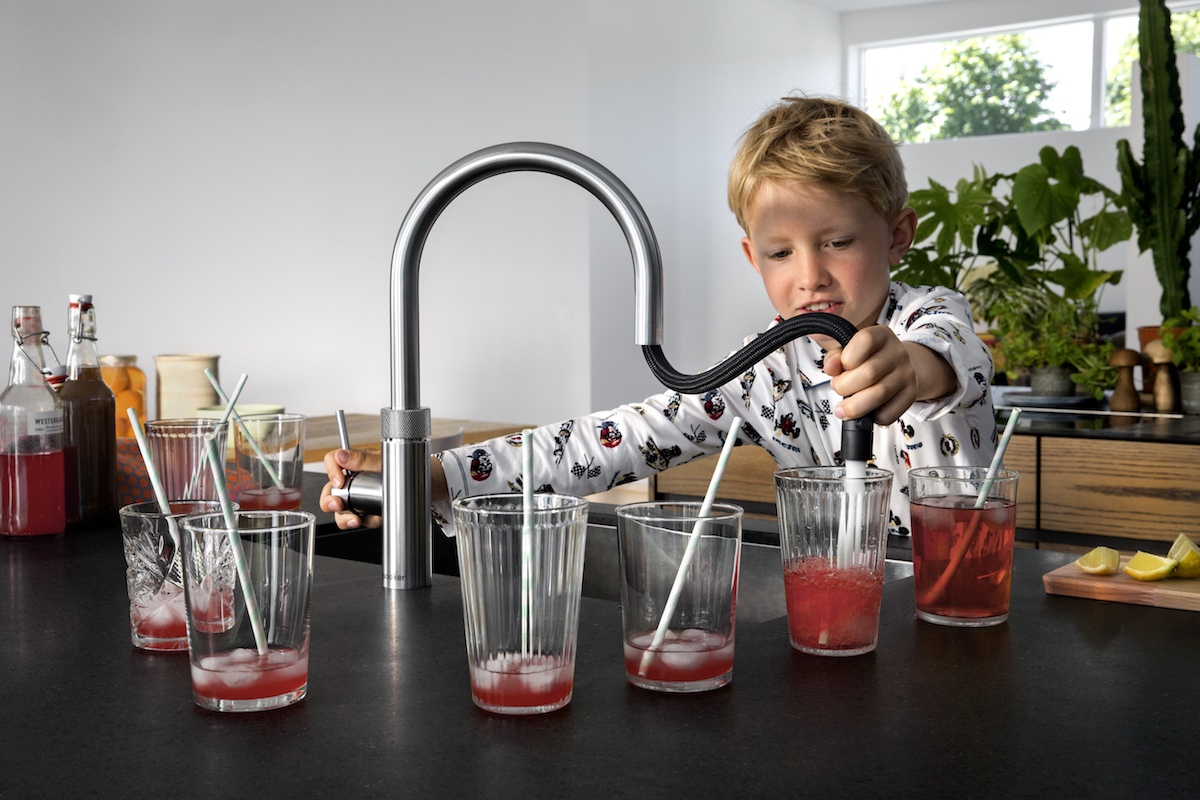 Flex dispenses water at cold, filtered-cold, and boiling temperatures. When combined with Quooker CUBE, you can also be spoilt for choice with chilled and sparkling water. This omni-temperature, award-winning faucet is coupled with a pull-out hose and comes in striking black, chrome and stainless steel finishes. Explore Flex's accessories and water tank options to tailor the faucet to your needs.
Industrial flair, industrious affair.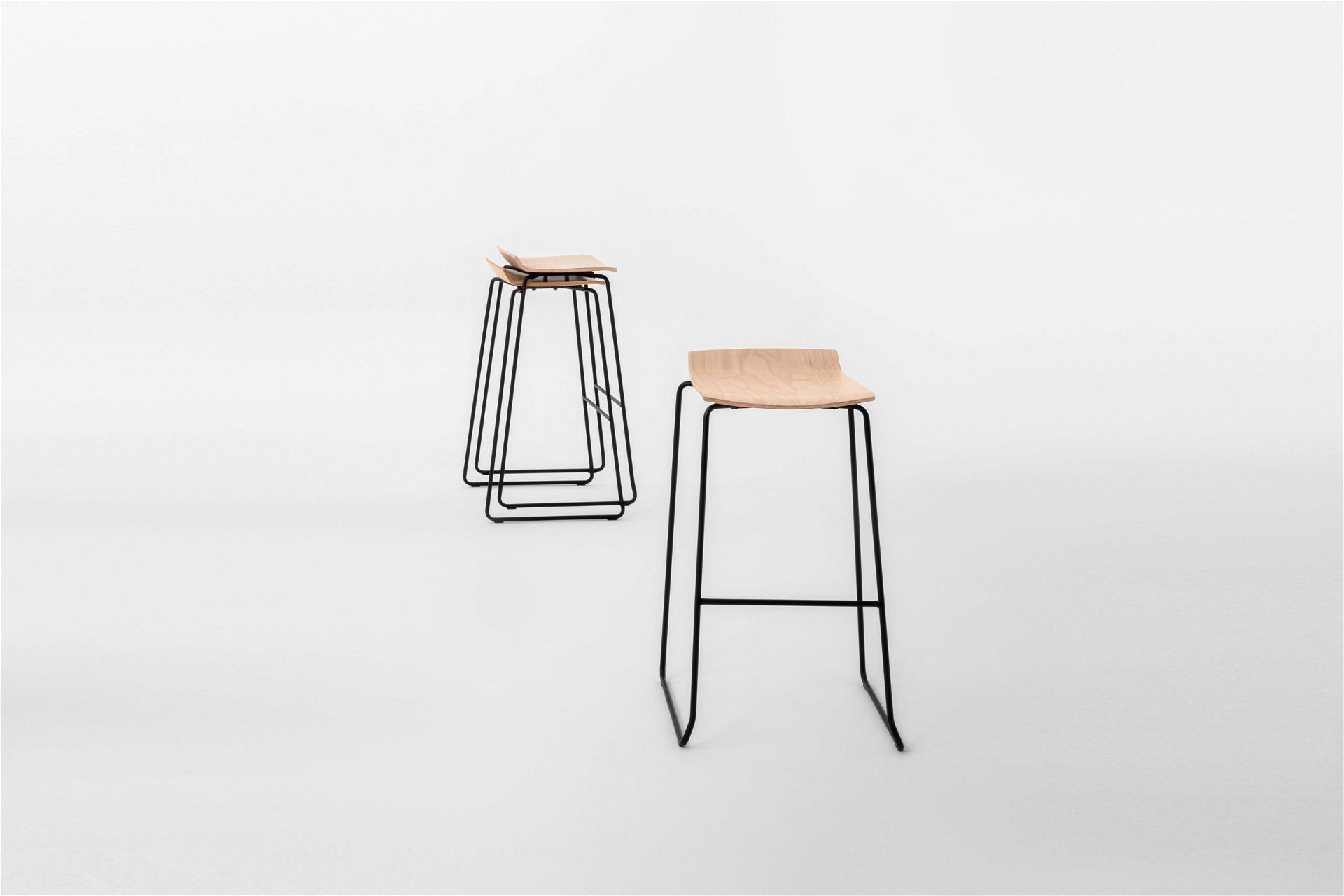 Complementing the spaciousness of open kitchens, this minimalist stool is crafted by an Italian company known for its innovative designs. It is a stackable stool with a steel tube, powder-coated frame and a no-frills beech shell. The soft lines of the shell conclude in a curved back, giving it a sublime look. Take your pick with colour options for the frame and the seat, with two height variants.
Neo is the epitome of unbound ideas; there is no limit to what you can create with this sintered stone surface. Feel the sophistication as you slide your fingers through its satin-like exterior. A versatile product that impresses on kitchen tops, cabinets, walls or anywhere you want – Nero is available in large slabs to reduce joints and increase its larger-than-life appeal. It is ultra-hygienic, UV-resistant, easy to clean, and has a 25-year limited warranty.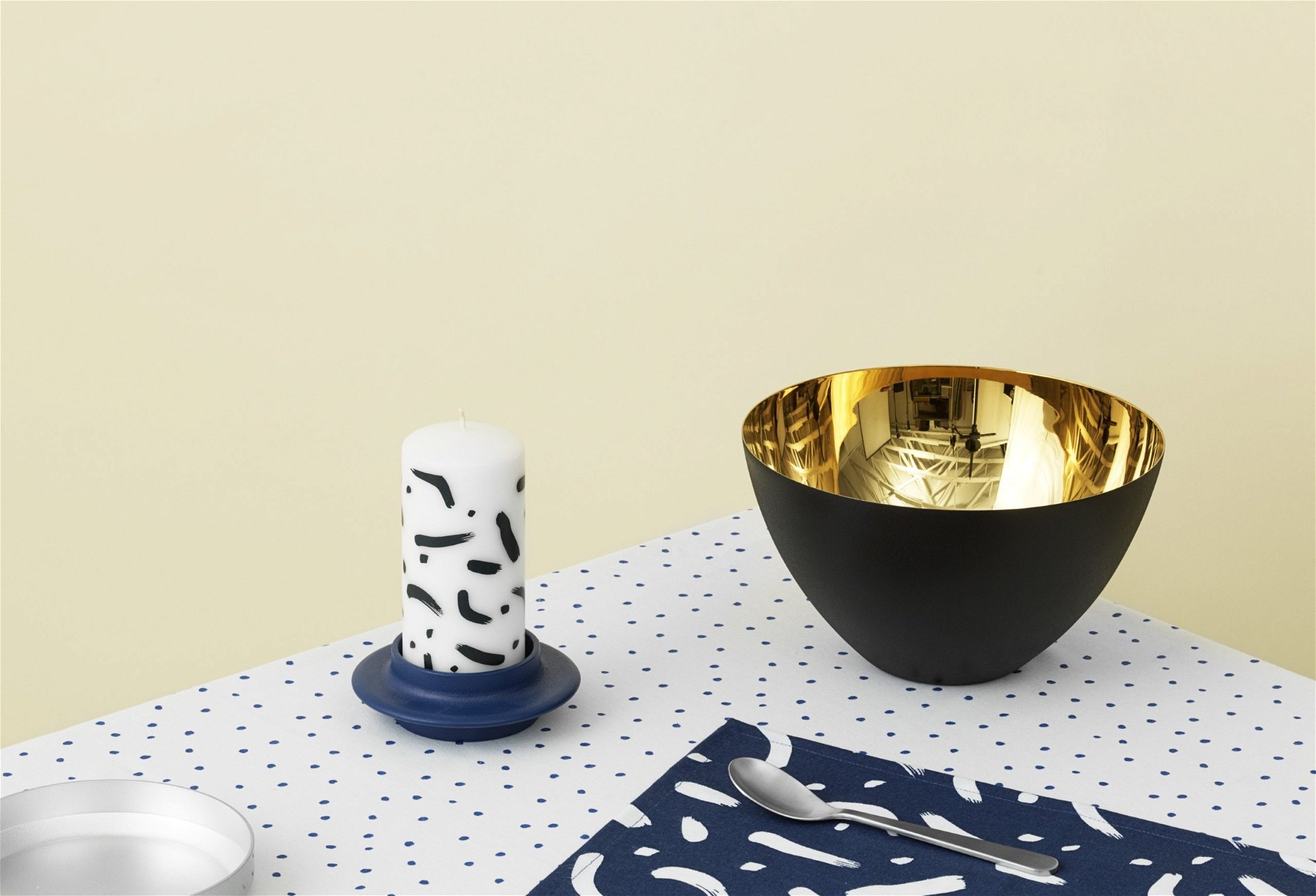 Krenit is a collection of enamelled, pressed steel, matt black bowls that have become a legend. Use them in the kitchen or as an art piece in the dining area; the thoughtful Danish design will not fail to dazzle. Recreated 50 years after its original creation, which is now sold at auctions as collectables, the bowl is a design icon and the heartchild of Herbert Krenchel. Express yourself with five interior colours and multiple sizes and elevate your spaces.
Glazed ceramic, amazed you.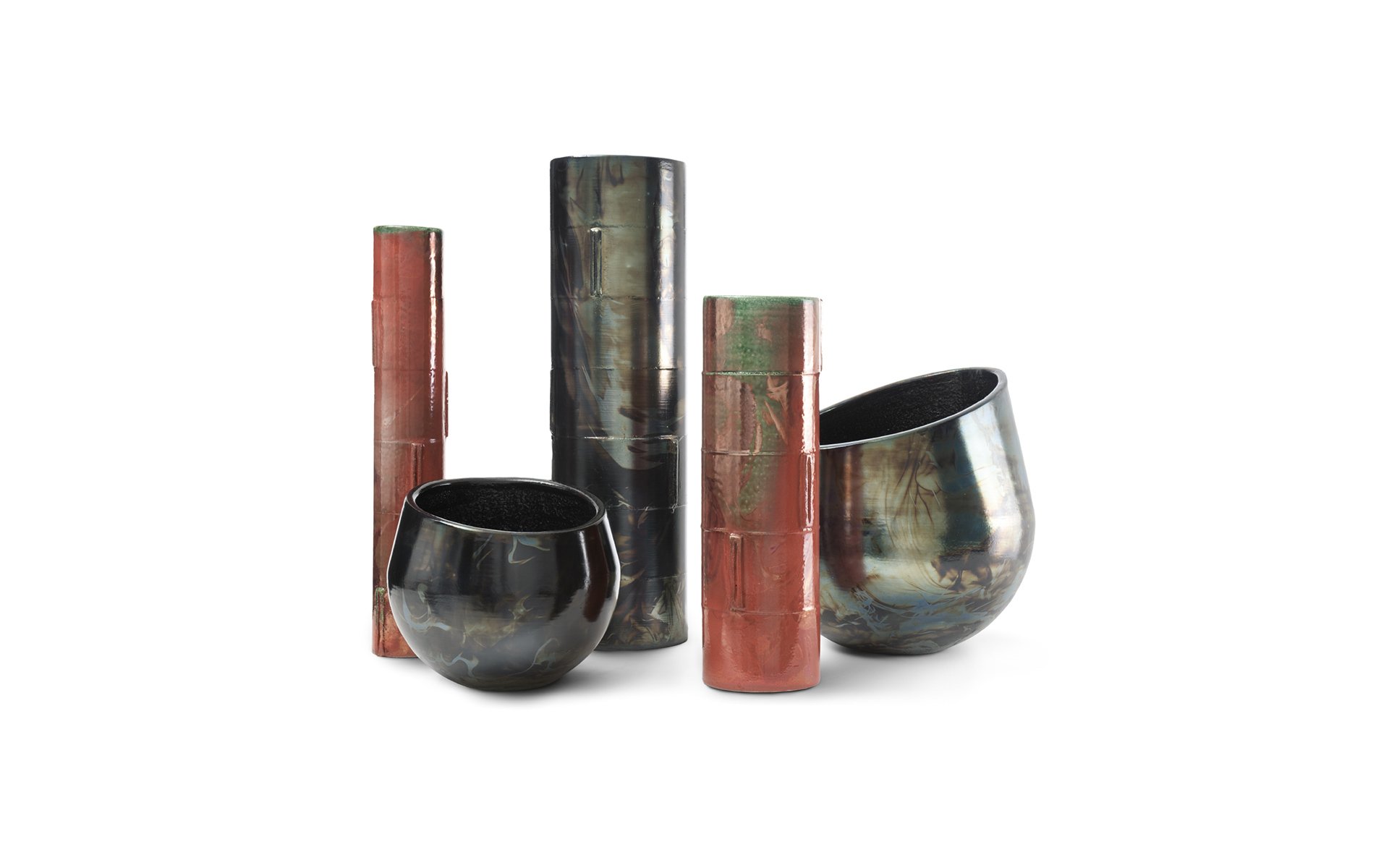 A collection of three lacquered ceramic vases and two bowls, Nastus stands true to its name, a kind of bamboo native to Southeast Asia. It is an exquisite statement piece that is up for grabs in two spectacular metal oxide finishes of gunmetal and copper. Playing with scale and a unique splash of colours, Nastus can catalyse a swift and mesmerising transformation of your open kitchen space.
---